This post was sponsored by Jockey. All opinions expressed are my own. Thank you for supporting the brands that support Naty Michele!
Two weeks ago, I went to Captiva Island for a fun work getaway with Jockey. I'm sure you saw some of my photos and IG Stories, but either way I'm doing a little recap today!
I had never been to Captiva before, so I loved exploring a different part of Florida. We stayed at South Seas Island Resort and to my surprise, I had a whole "house" to myself. It was literally a 3 bedroom/3 bathroom villa, definitely MUCH bigger than my apartment in NYC will be.
This was probably the most fun that I've had on a work trip and Jockey kept us active the whole weekend with tons of things to do. I was also surrounded by such an incredible group of girls. I actually knew almost everyone, which doesn't happen often. The energy was great. We kicked things off with a windy Wildlife Sunset Cruise and then a group dinner. It was such a fun way to tour a little bit of Captiva while seeing some dolphins!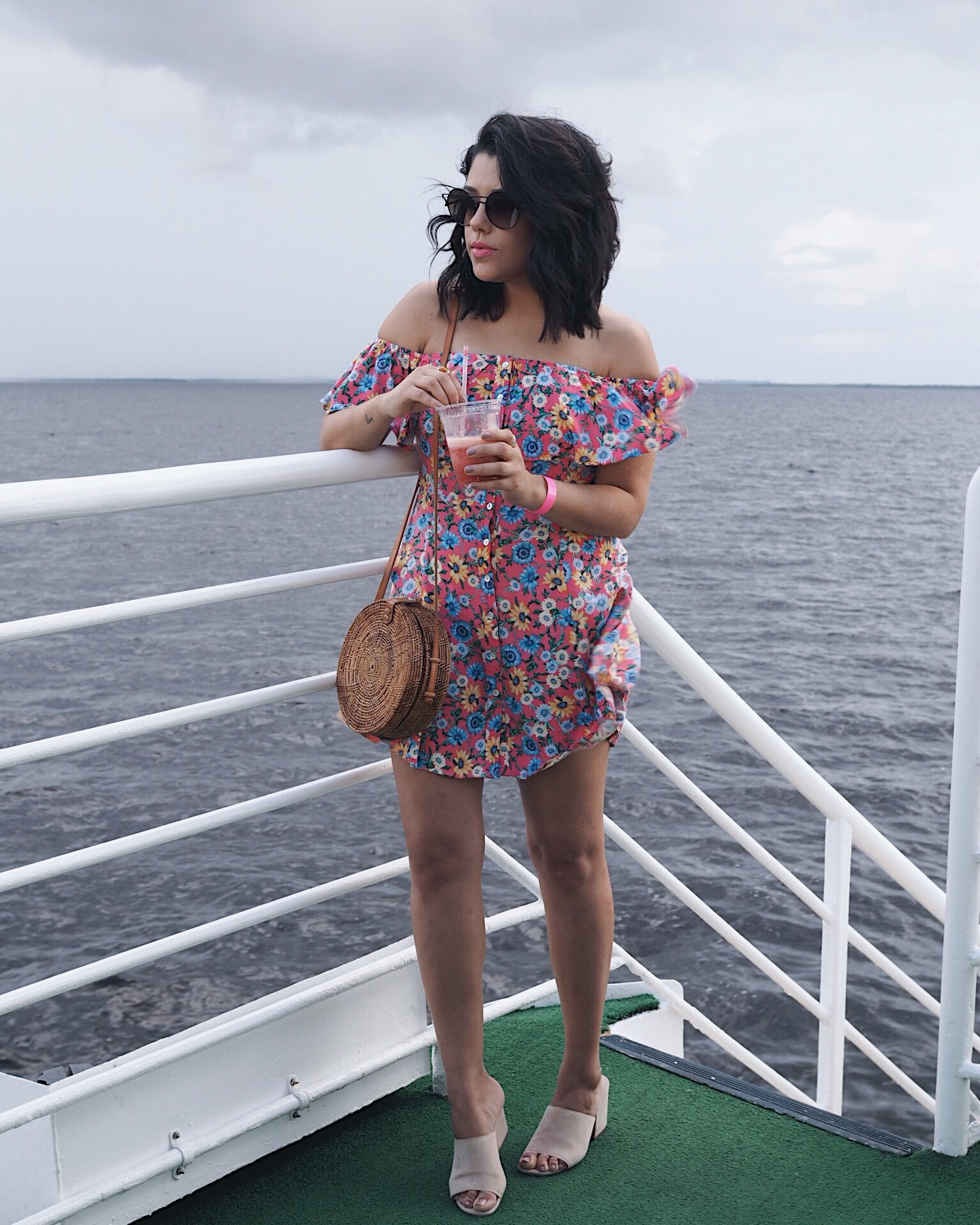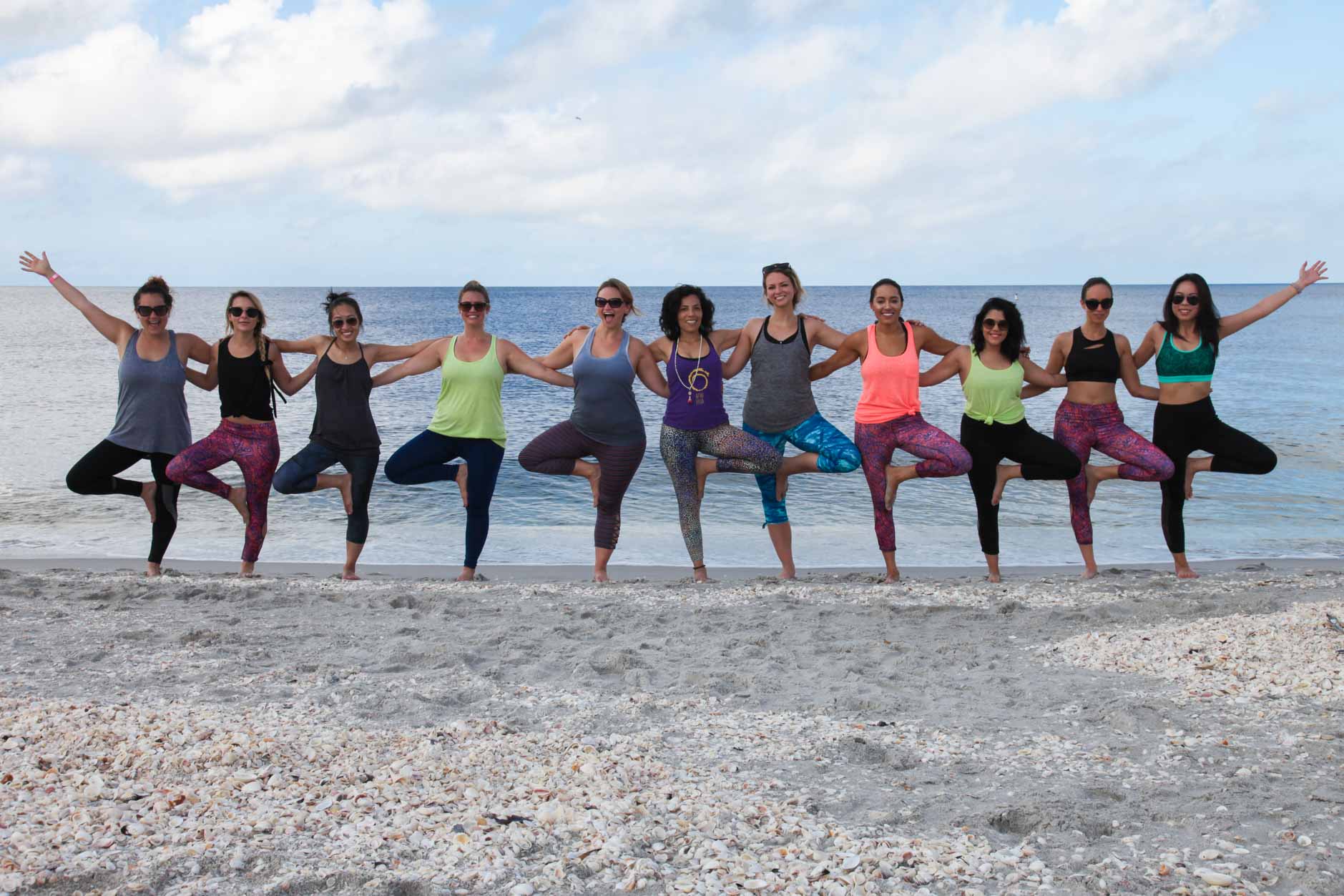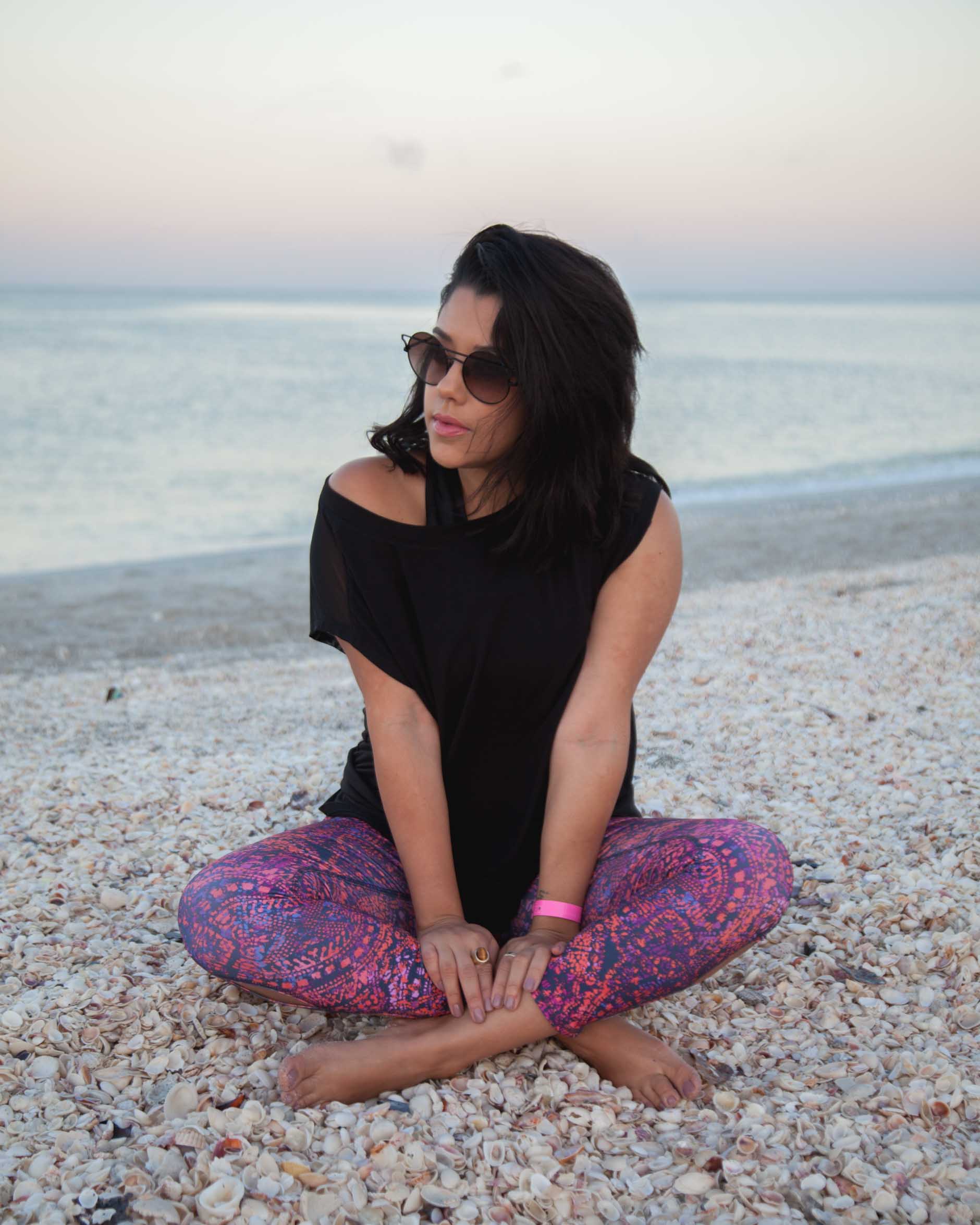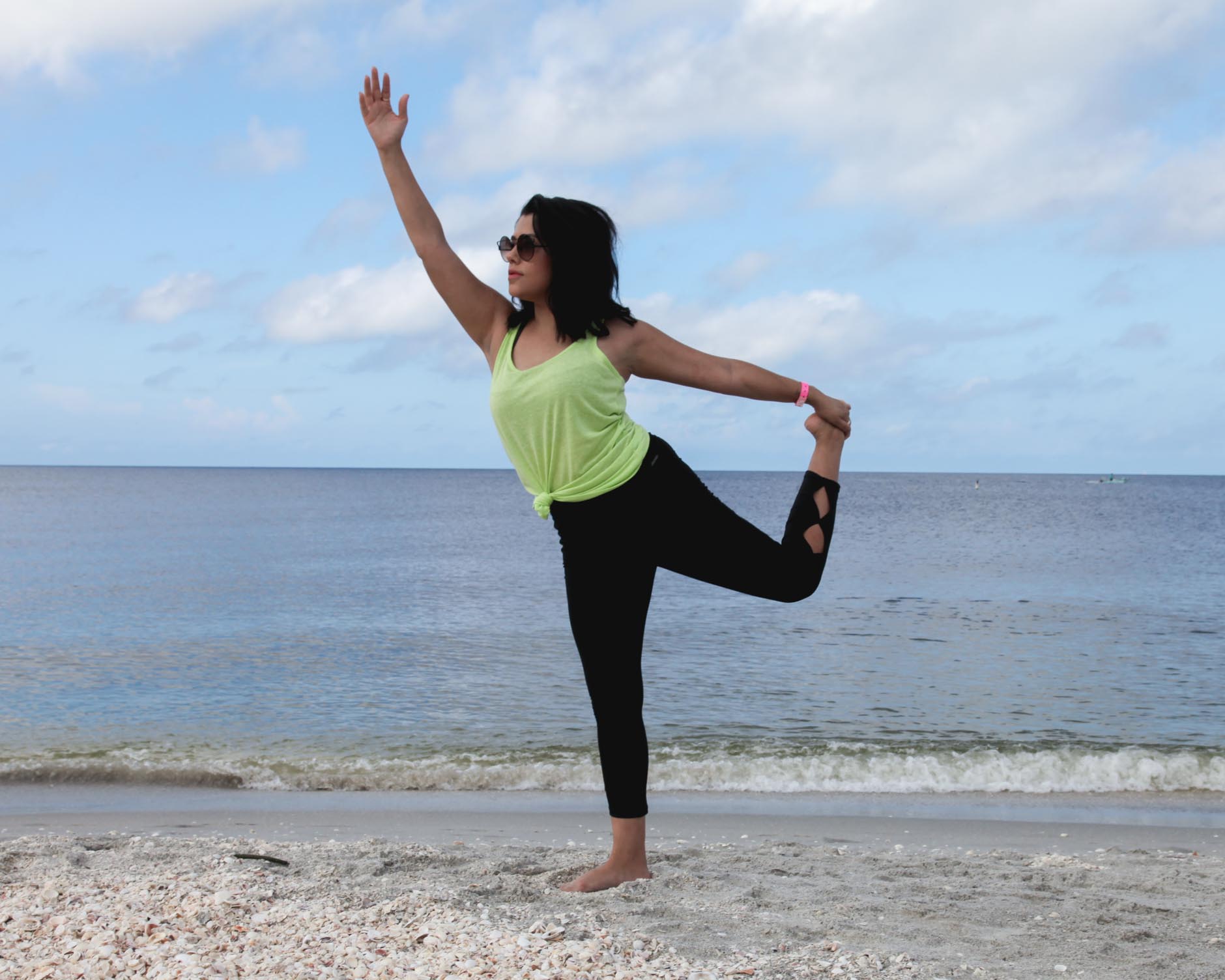 I've definitely been trying my best to stay on track and be consistently active, so I was really excited to spend the weekend with Jockey. Their itinerary gave me some extra fitness inspiration and of course, their new workout gear did too. I actually surprised myself a little bit during beach yoga. I've never been much of a yogi, but I really enjoyed trying out the different poses while seeing the ocean view directly in front of me. It was such a great way to spend the morning. I even woke up extra early to catch the sunrise on the beach that day. It was so magical! I wore these fun printed leggings with this loose-fitted tee for yoga and then I changed into these black leggings with a neon tank. Namaste on the beach! 😉
After working out in the morning, we got massages at the spa. Those 50 minutes were seriously amazing. I actually fell asleep! Our night plans got interrupted by a huge thunderstorm, so we thought it would be fun to stay inside in our pajamas, which of course resulted in an old school pillow fight and photo shoot. I wore this super cute pajama set.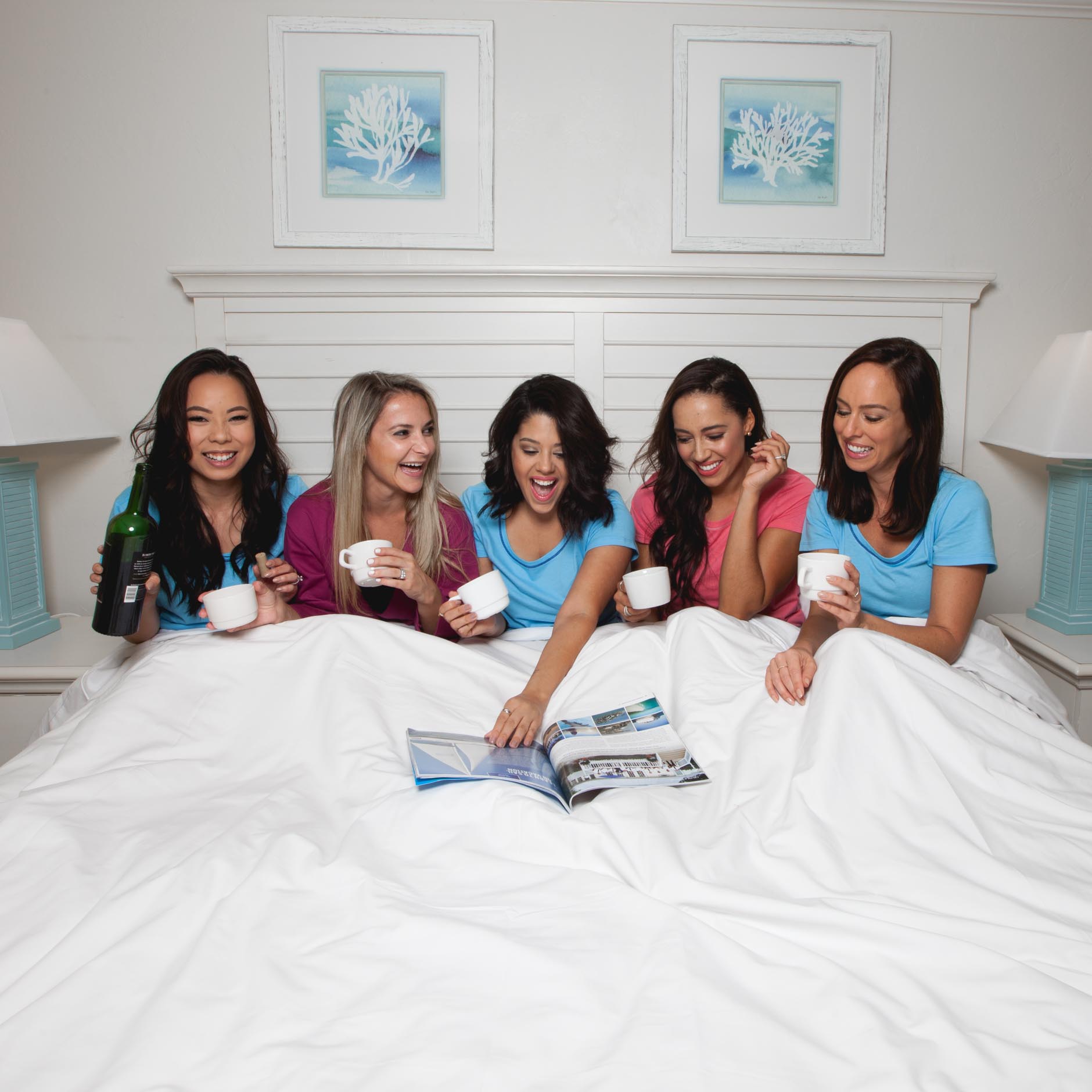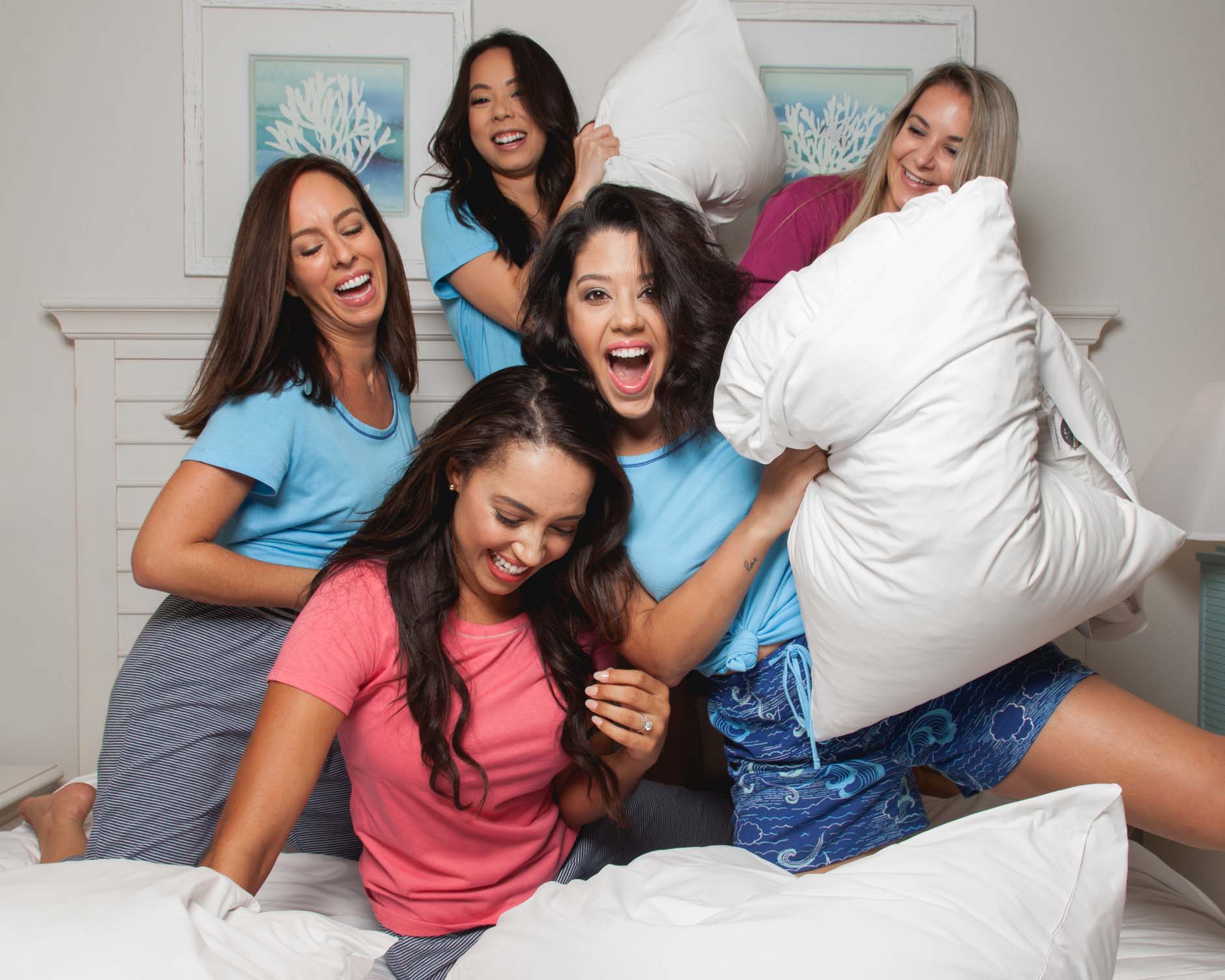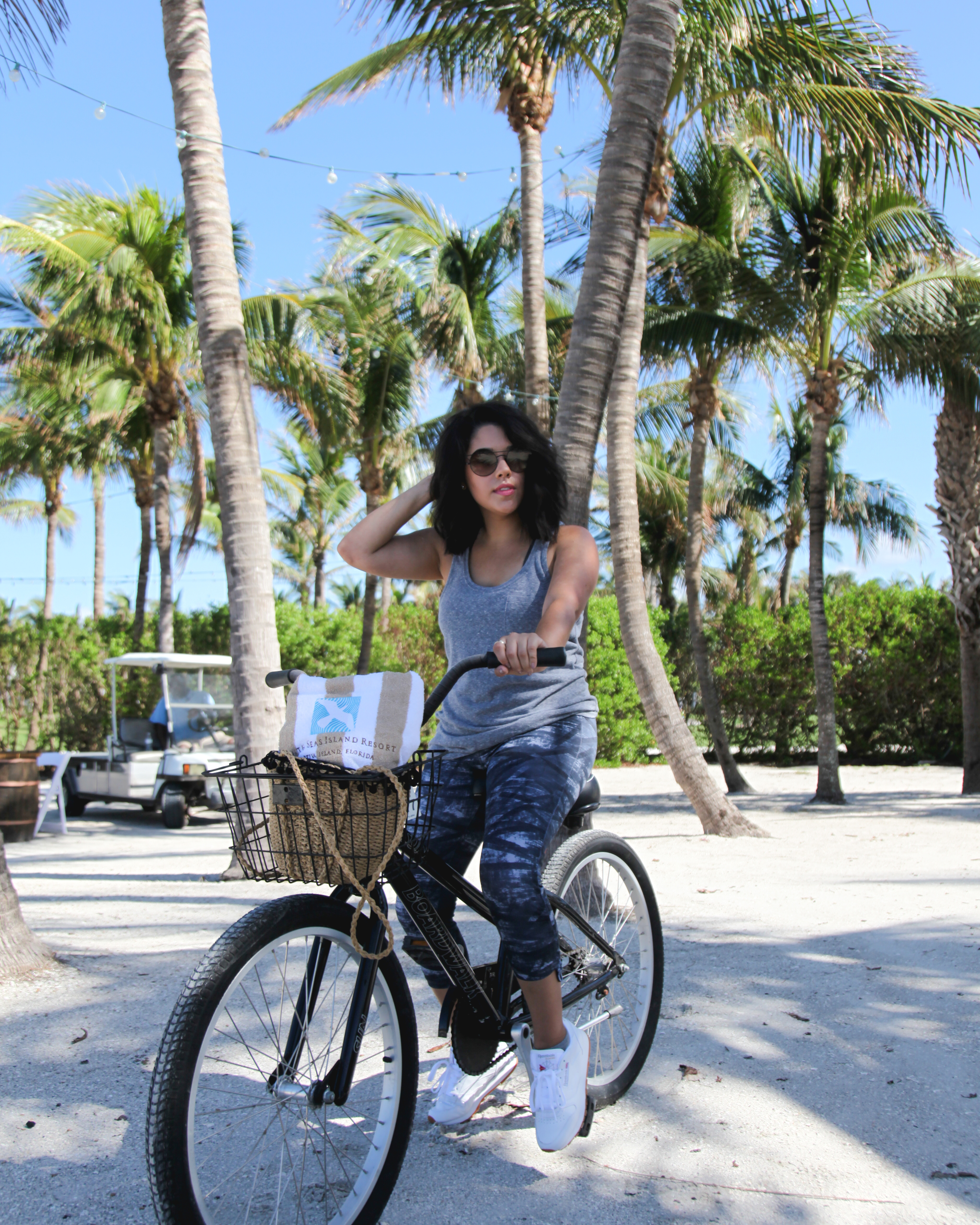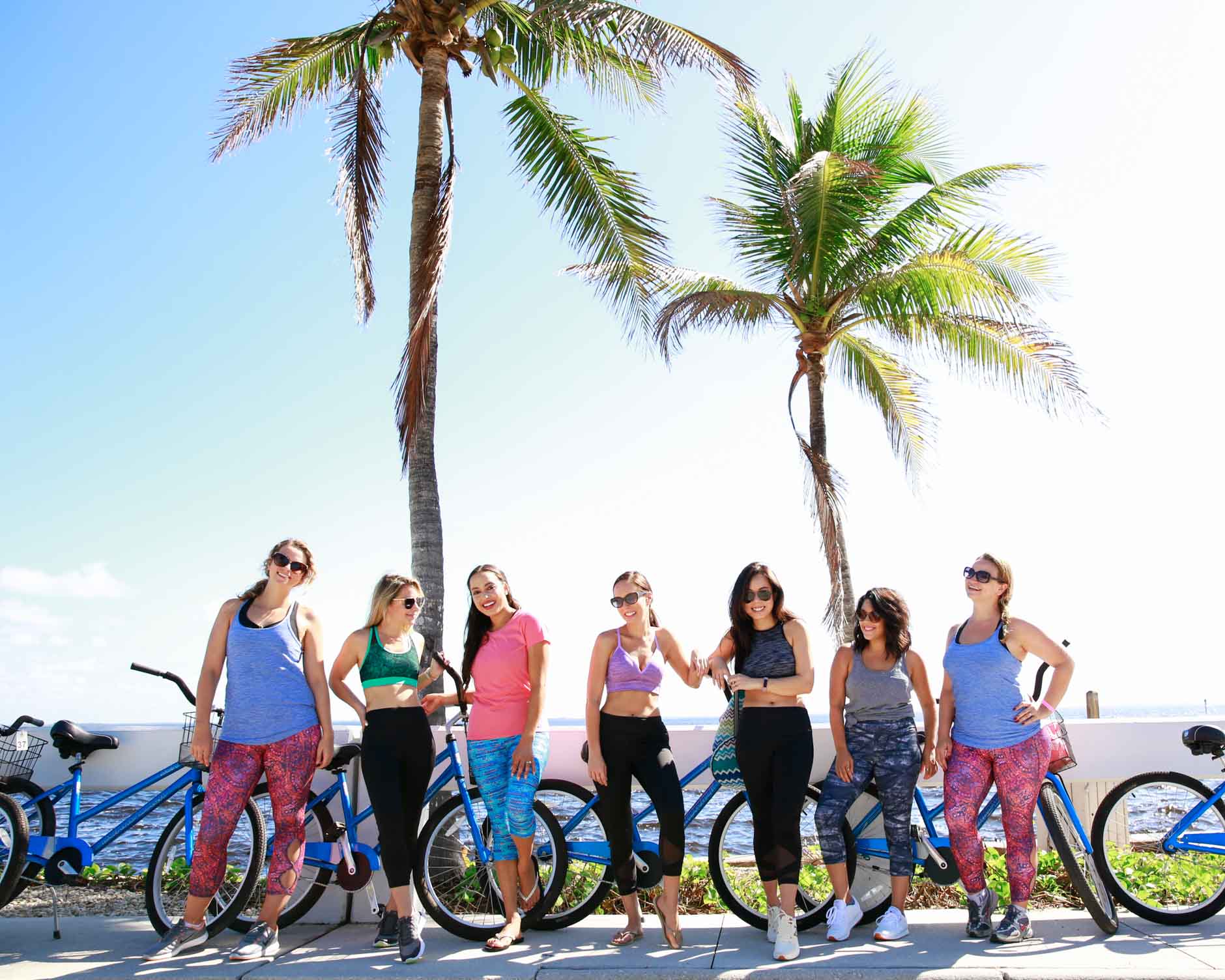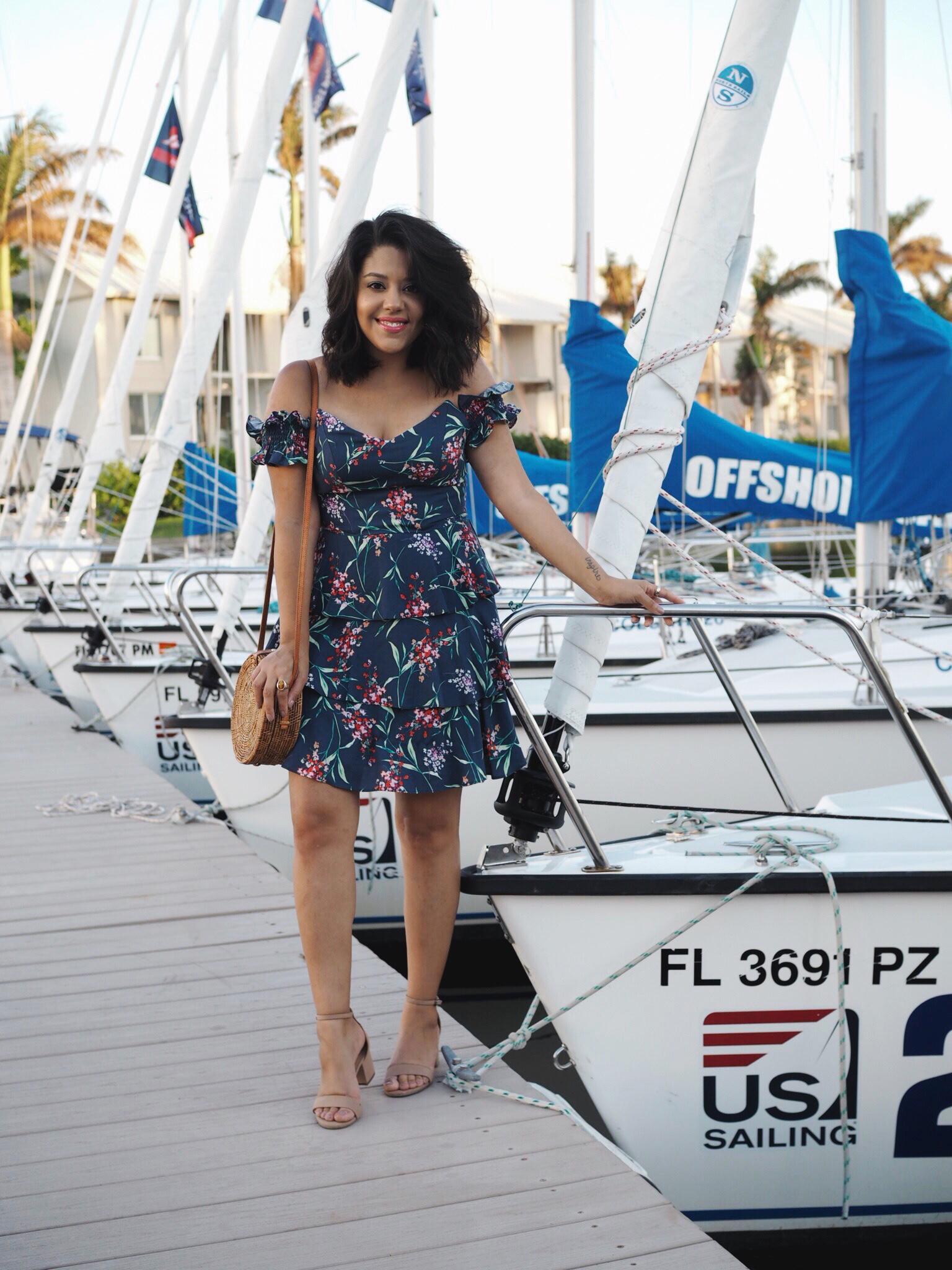 The next day, we went bike riding around the resort and by the beach. Besides Cyclebar classes, I have not been on a bike in YEARS! I was honestly nervous that I forgot how to do it or that I would fall off. I went with one of the kiddie bikes so that my feet would touch the ground. Haha! I started off a little shaky, but after a few minutes I was flying past the golf carts like a champ. I wore one of my favorite pair of leggings with this comfy vintage jersey tank. After riding around all morning, it was finally time to hit the pool for some lunch. We then wrapped up the trip with sunset cocktails followed by one more yummy group dinner!
A huge thank you to Jockey for putting together such a wonderful trip and for including me in it! I had so much fun with all my blogger loves Sydne, Elizabeth, Christie and An! I hope you enjoyed experiencing a little bit of this weekend with me. Have any of you been to Captiva? Thanks so much for reading!