As the temperatures continue to drop, I've been trying to focus more on outerwear and how to have some fun with it. When it comes to coats and jackets, there are a ton of different styles to choose from. I got this parka 2 years ago, and finally took it out for a little winter adventure 🙂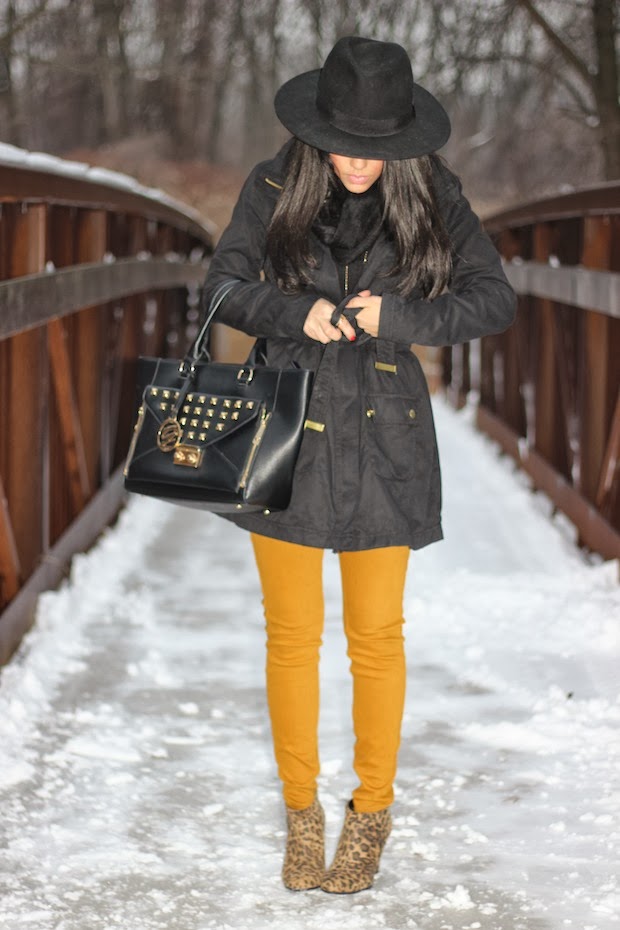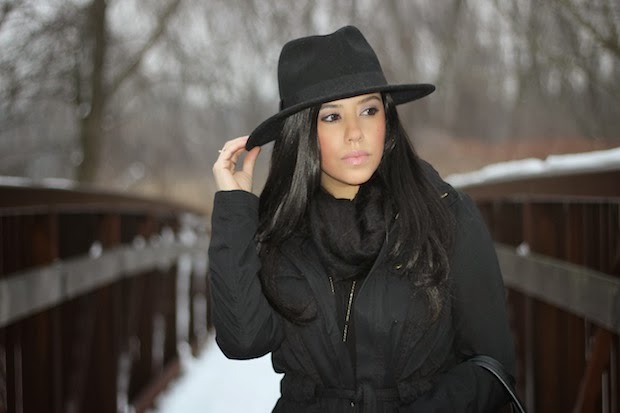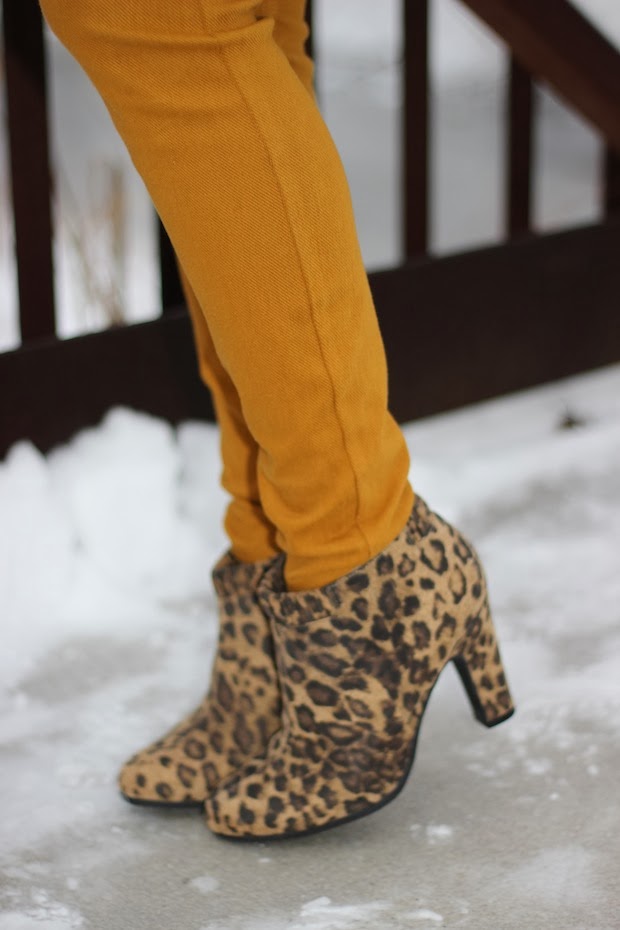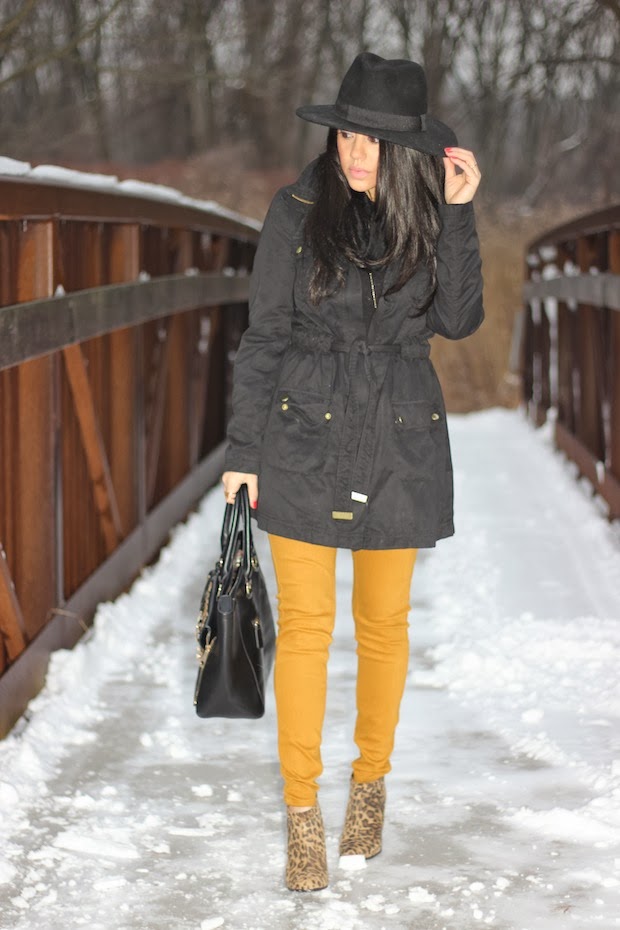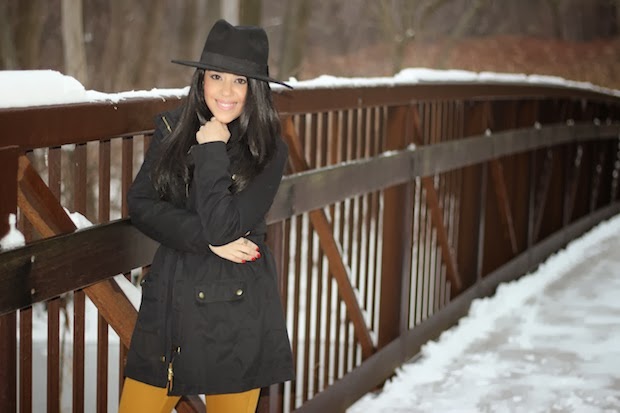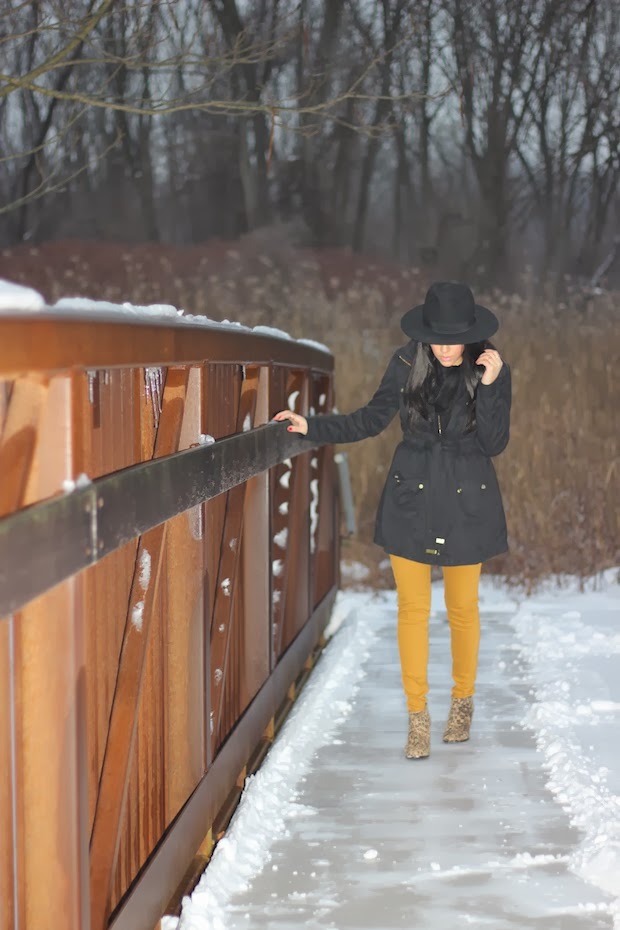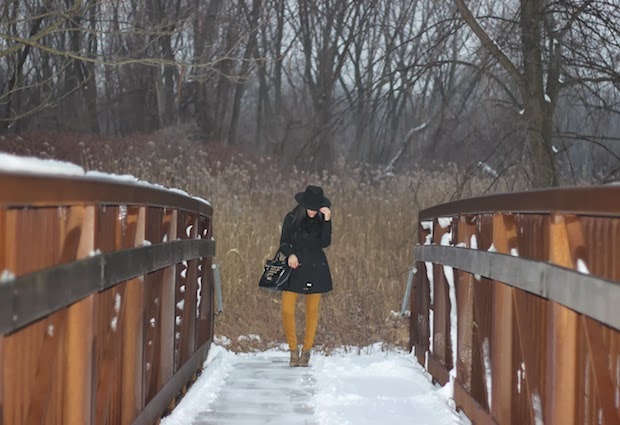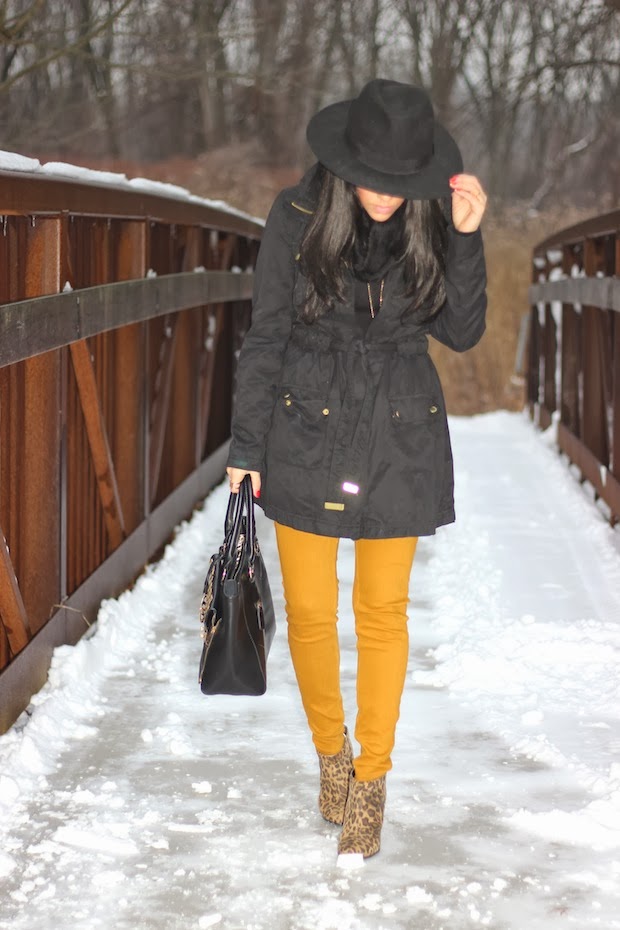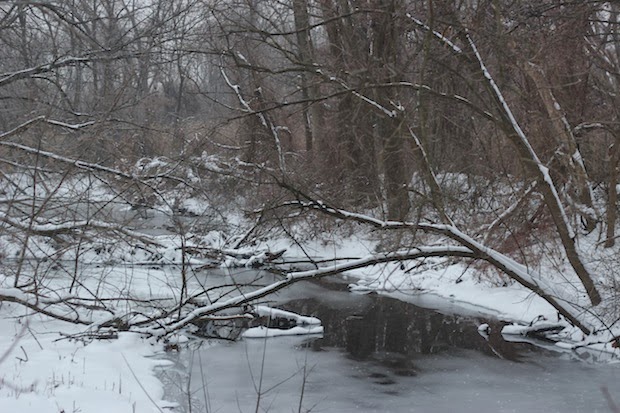 Bag: GALiAN (
here
) / Scarf: N/A
First of all, how amazing is this place?! I've shot here a couple of times in the past but when it was warm out. This was my first time seeing it during the winter and I fell in love. Behind the bridge there is a walkway, but I have no idea where it leads to. It instantly made me think of going on an adventure.
Since it was freezing out, I knew that I would have to focus more on my bottom half and jacket. These mustard pants were perfect since they're so vibrant. It was a great color to brighten up that gloomy winter day. I got these leopard booties at Target and they're my first pair. I've really come to love leopard print because they truly do act as a neutral. I thought that they made a really good combo with the mustard pants and I just love how the bottom half of this outfit really pops. I'm wearing a black sweater underneath with a scarf and left part of the jacket unzipped so it would show through a little. To top it all off, I added my favorite hat (a must have winter accessory).
Shooting outside during the winter can definitely be a challenge, but I've been doing what I can to make it work. I seriously give major props to my mom for braving the cold weather and snow with me. She's such a trooper!
Have a happy Monday 🙂