I came back home from Cabo sun-kissed and fully fed. Even though I ate literally all the food, this trip fed my soul a little bit too. I am so happy and thankful that my girl Sydne
invited me to go with her. Being in Cabo made me feel like I was in paradise, even if only for a few days. As soon as I walked into the hotel lobby and looked out into the ocean, I felt
content and peaceful. It's a calming that I so desperately needed. That environment was just so freeing. As much as I do enjoy solo travel, I have to admit it was nice to get away with someone else too. We had so much fun together and took so many photos, as you can clearly see on here and on my IG. That was another nice change. I didn't have to rely on a stranger to take my pics. I feel like this was the first trip in awhile that I got some really great shots and I loved taking hers too. Sydne killed it behind the lens for me!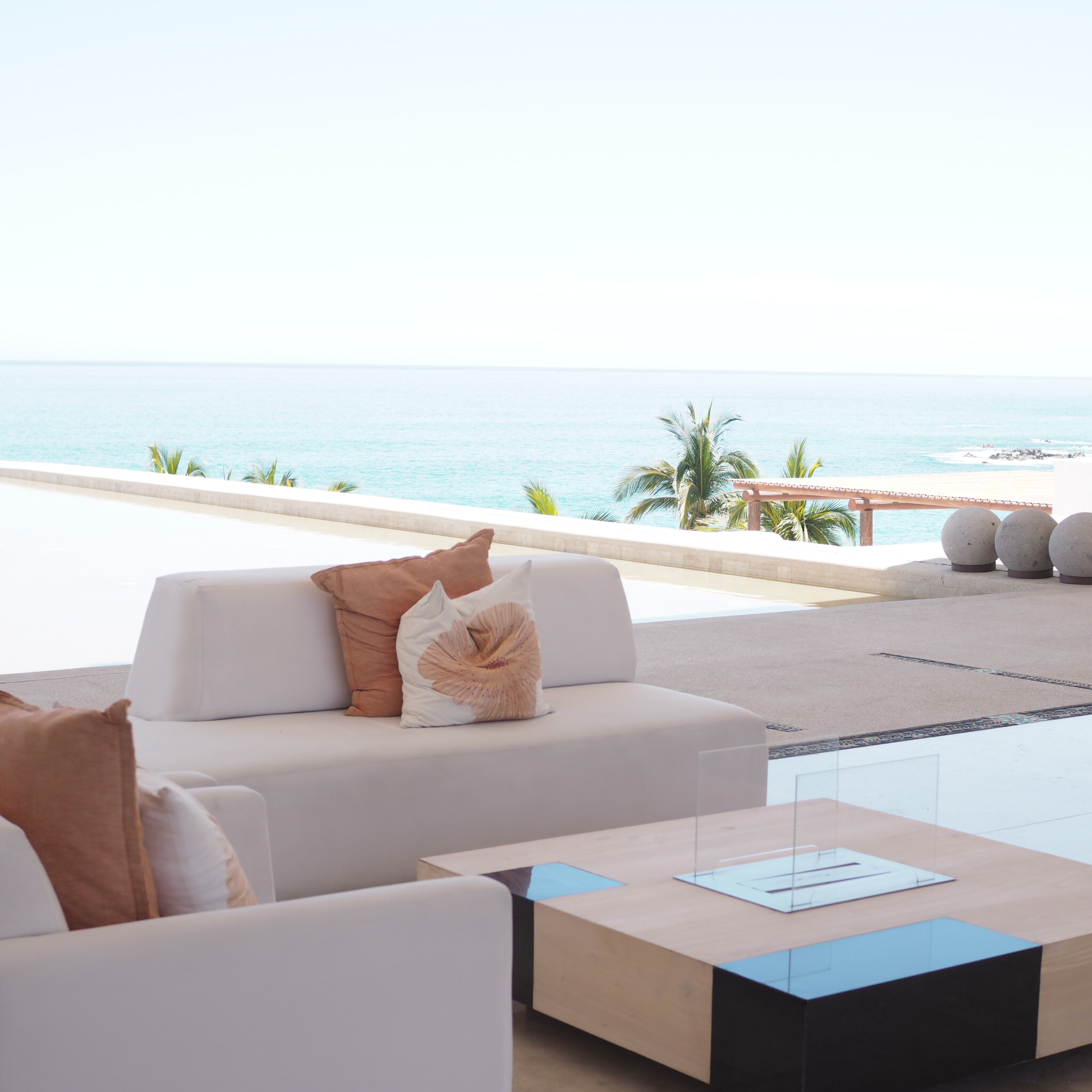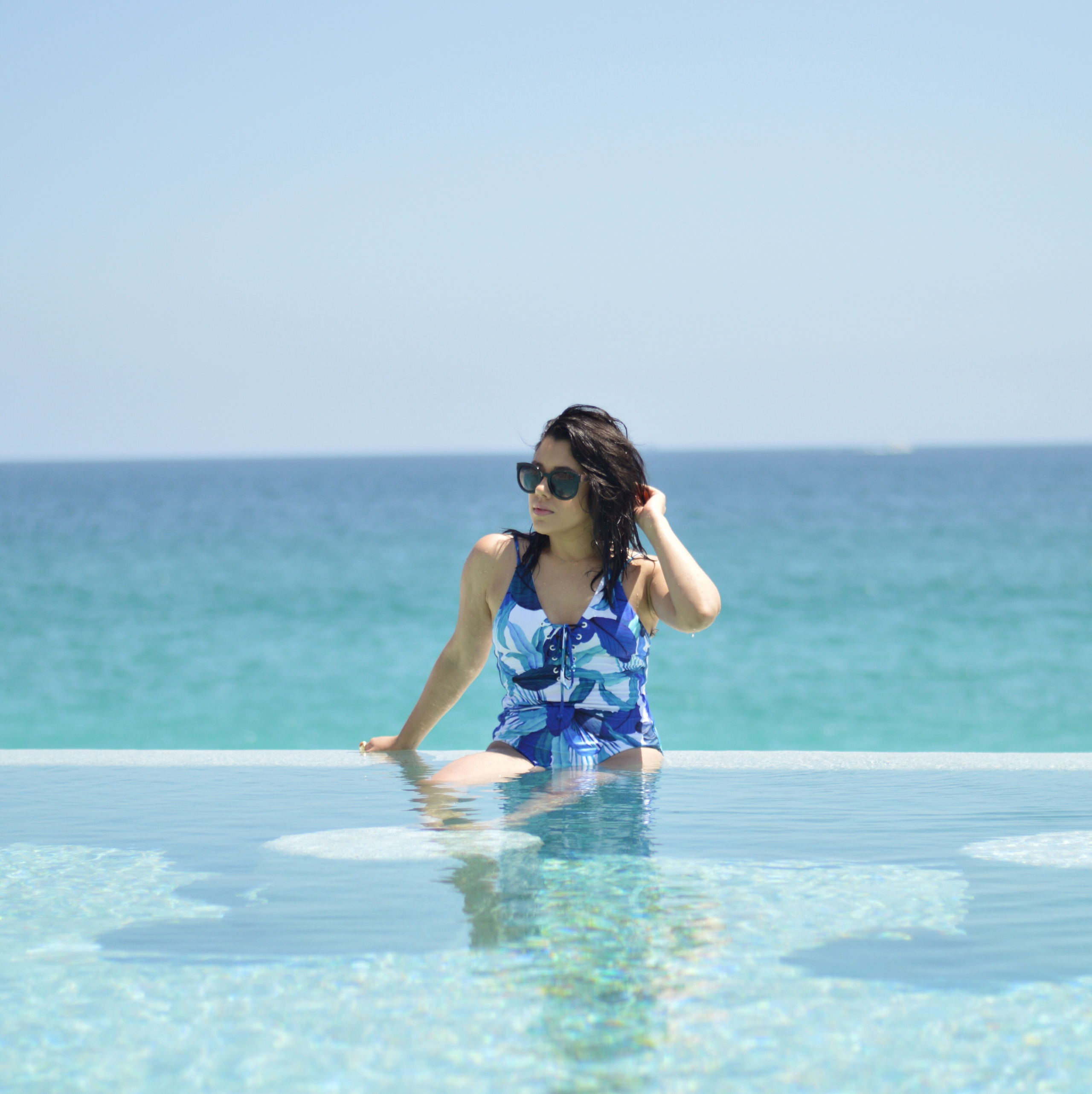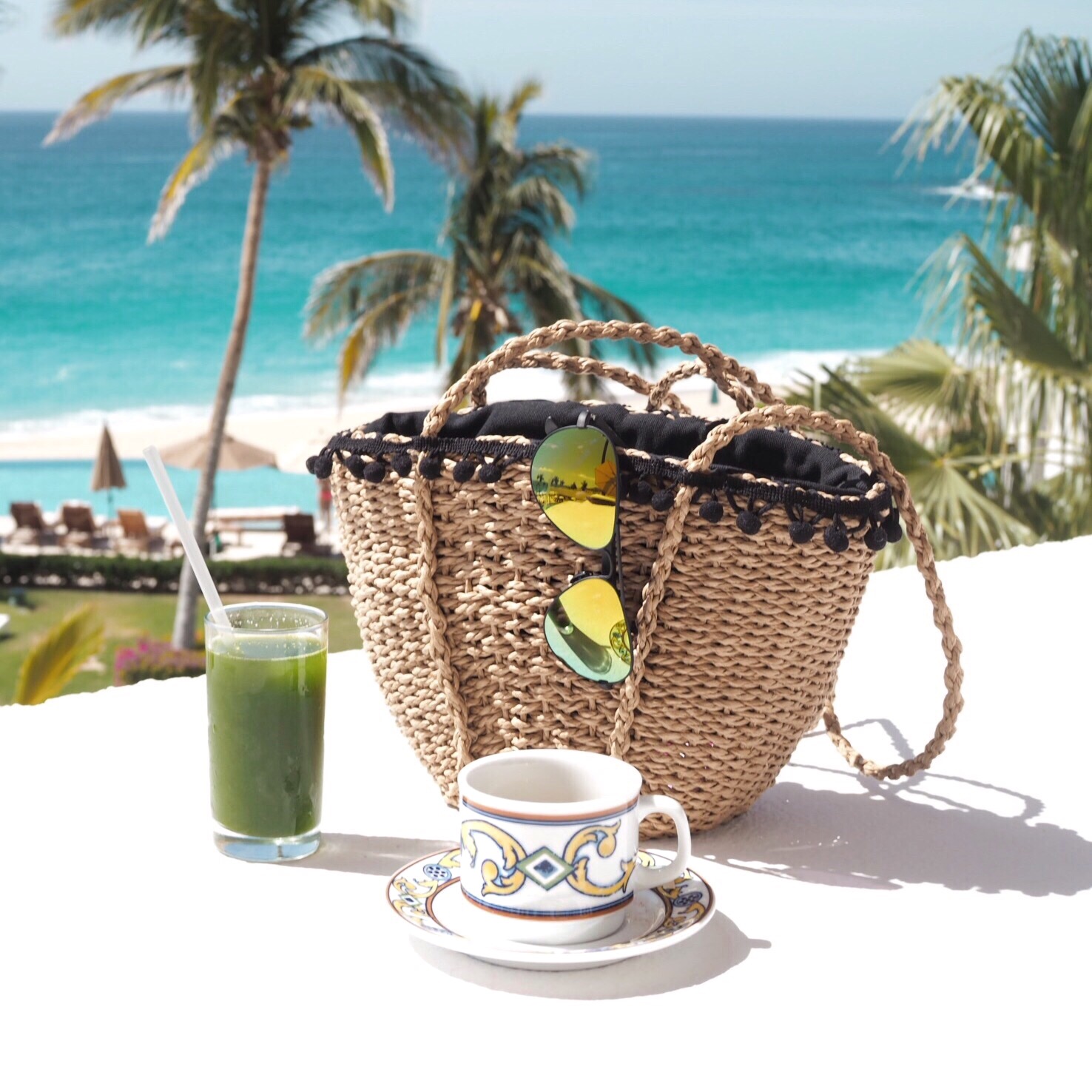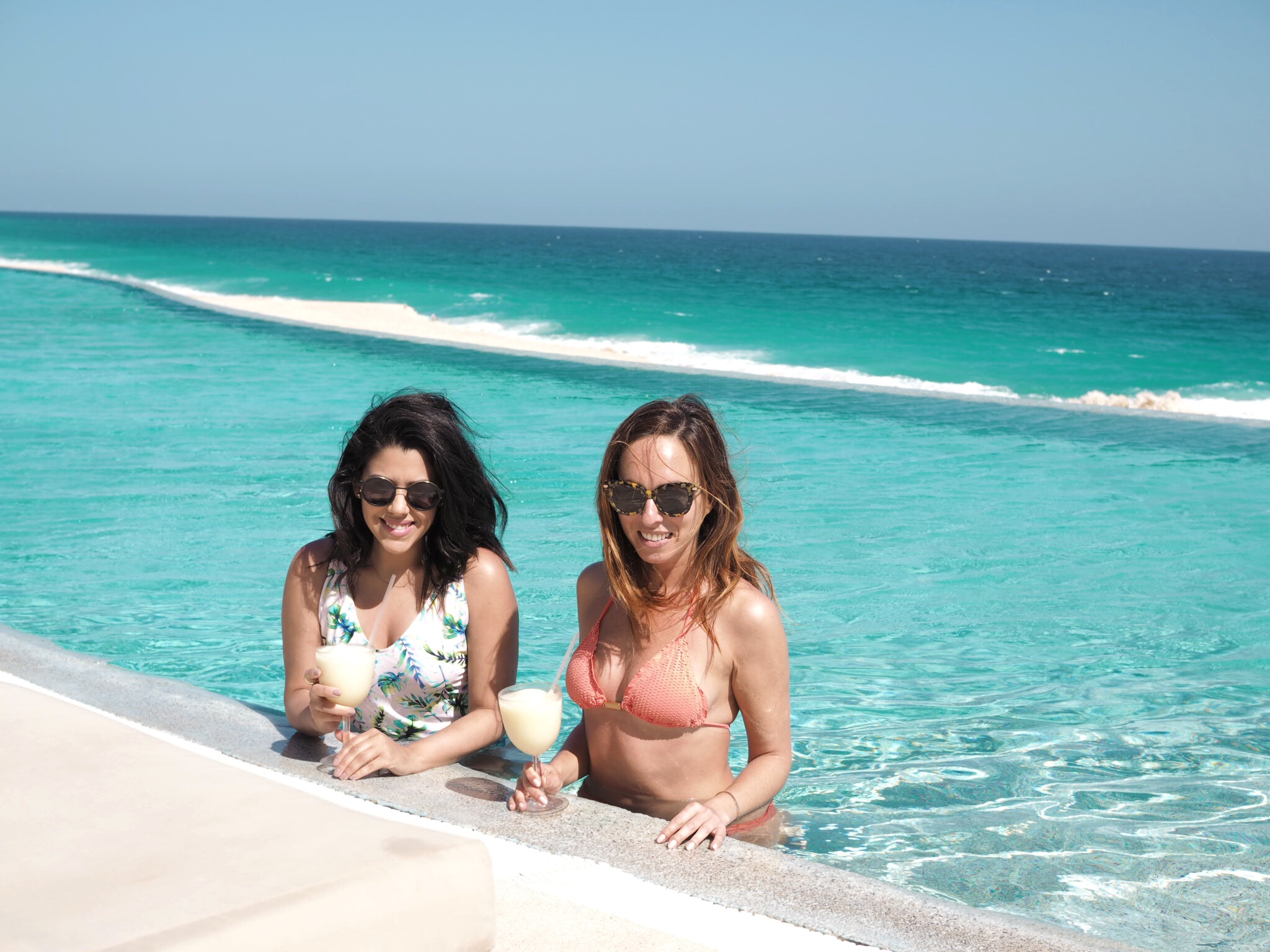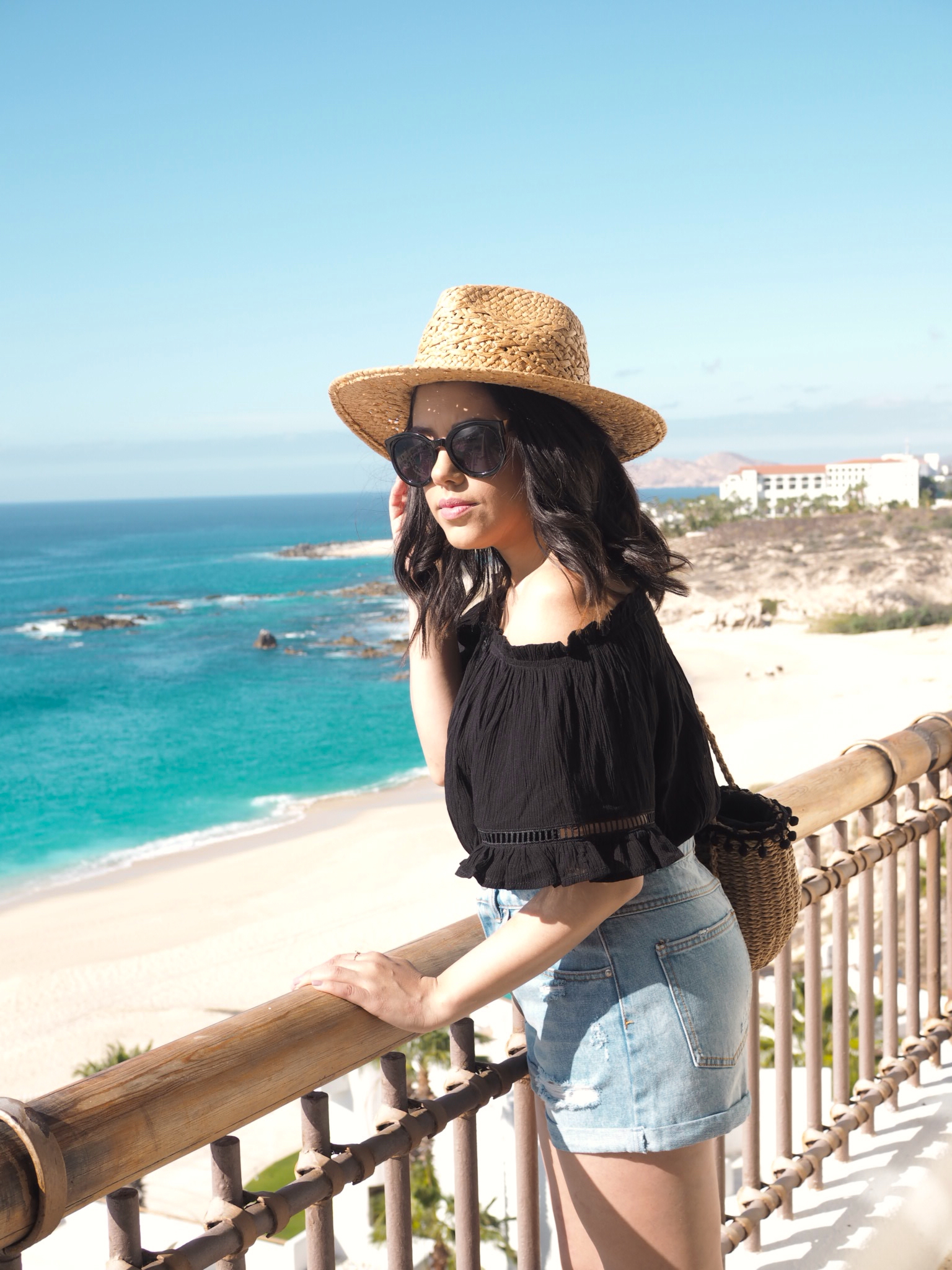 We stayed at Marquis Los Cabos, an adult only all-inclusive resort with incredible views and infinity pools that I've always dreamed of seeing in person. Our room had a balcony
overlooking the ocean and waking up to that every morning was truly magical. I had so many, "Is this real life?" moments. I don't know why it took me so long to go to Cabo, but I
seriously can't wait to go back. We stayed at the resort the entire time and I honestly didn't feel the need to leave at all. Eating outside by the pool and soaking up the sun during the day was one of my favorite things to do. I literally ate the guacamole every single time along with some strawberry daiquiris and margaritas. No shame. There were four restaurants to choose from (Mexican, Italian, pan-Asian and French) and we tried 3 of them. Vista Ballenas was probably my favorite. They serve a great international breakfast every morning and at night they serve a delicious Mexican dinner. The views from there are incredible, especially at night. Cabo changed their clocks while we were there, so we ended up getting an extra hour of daylight. The sun didn't set until almost 8pm. It was perfect.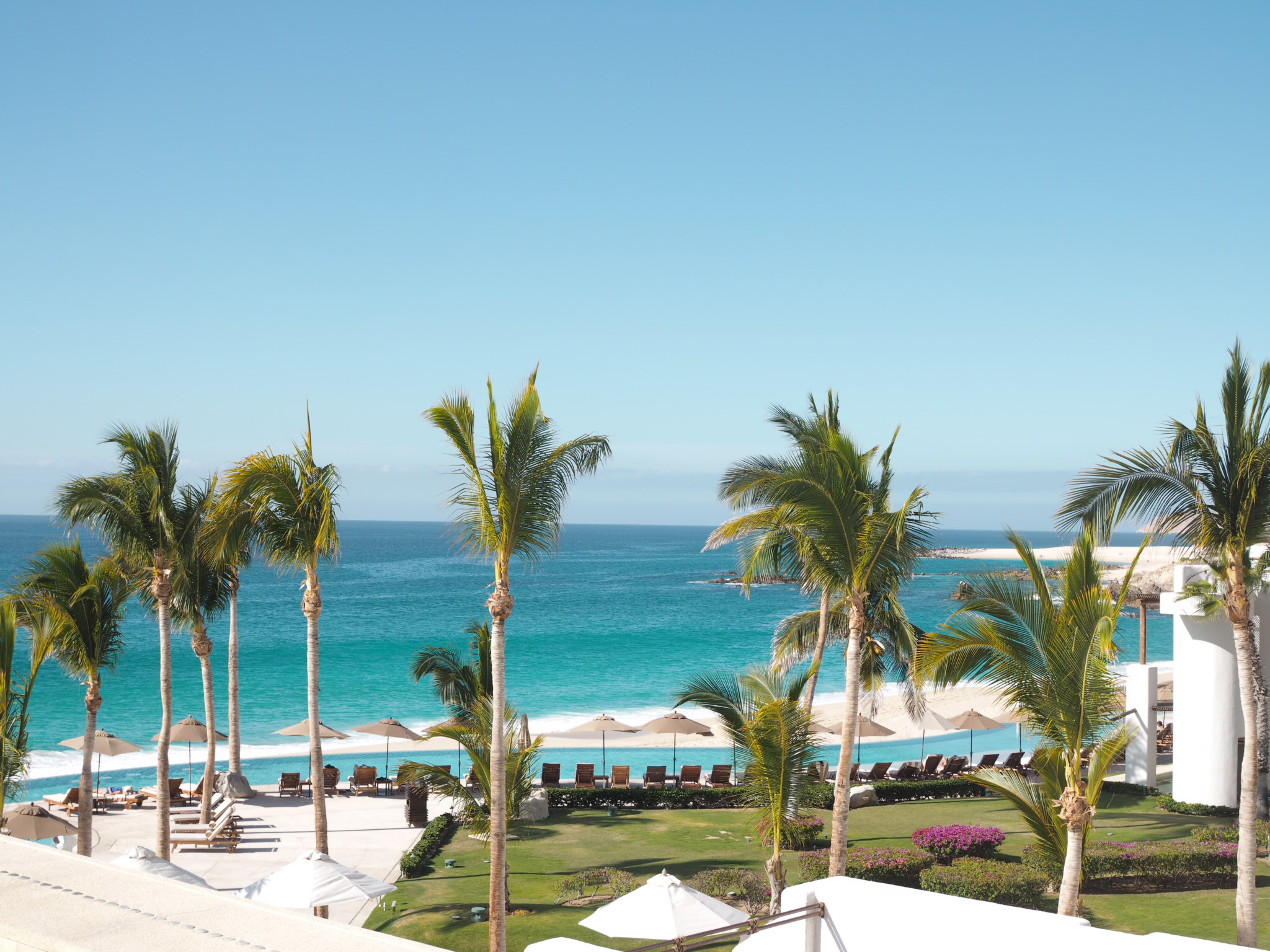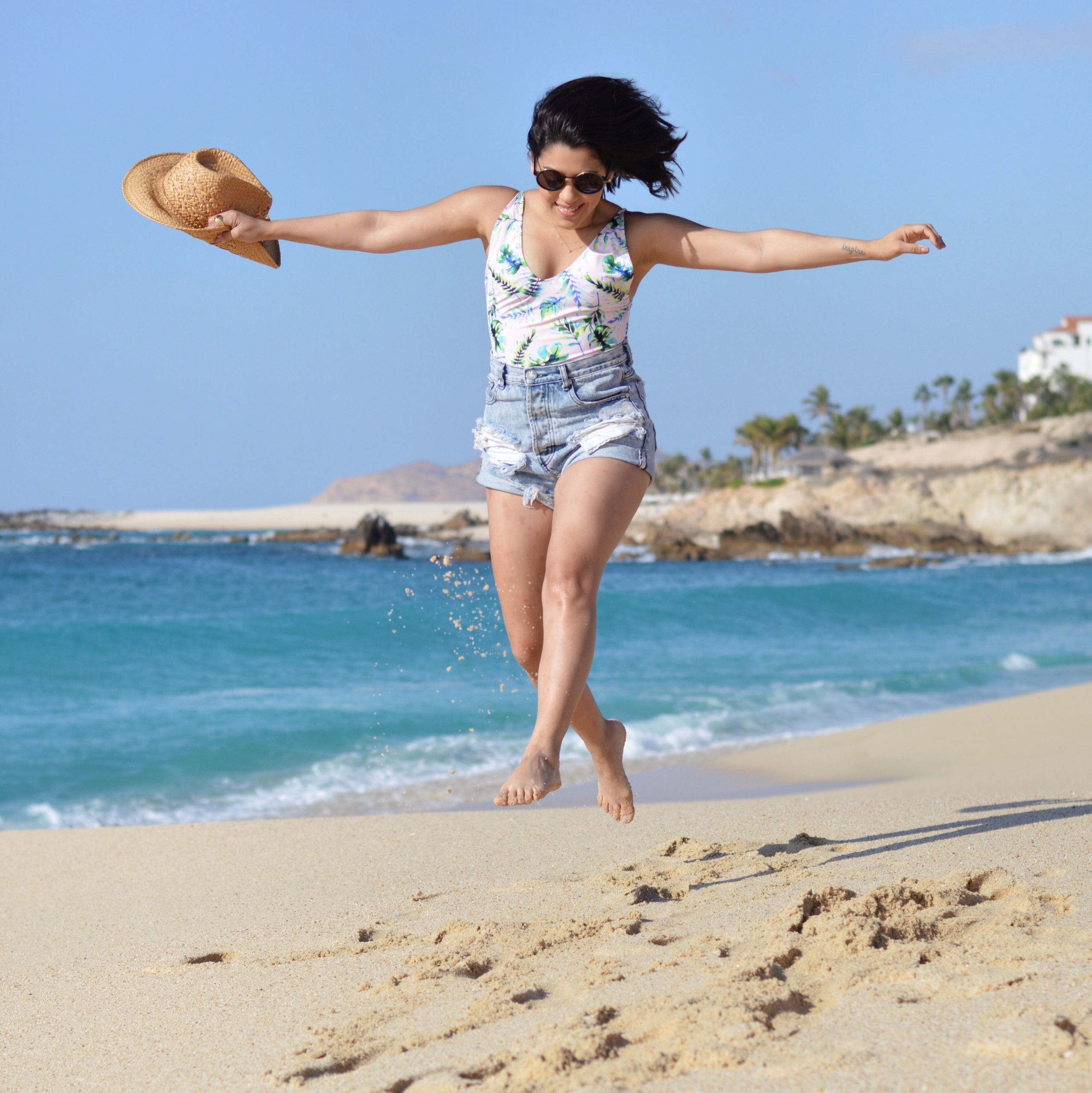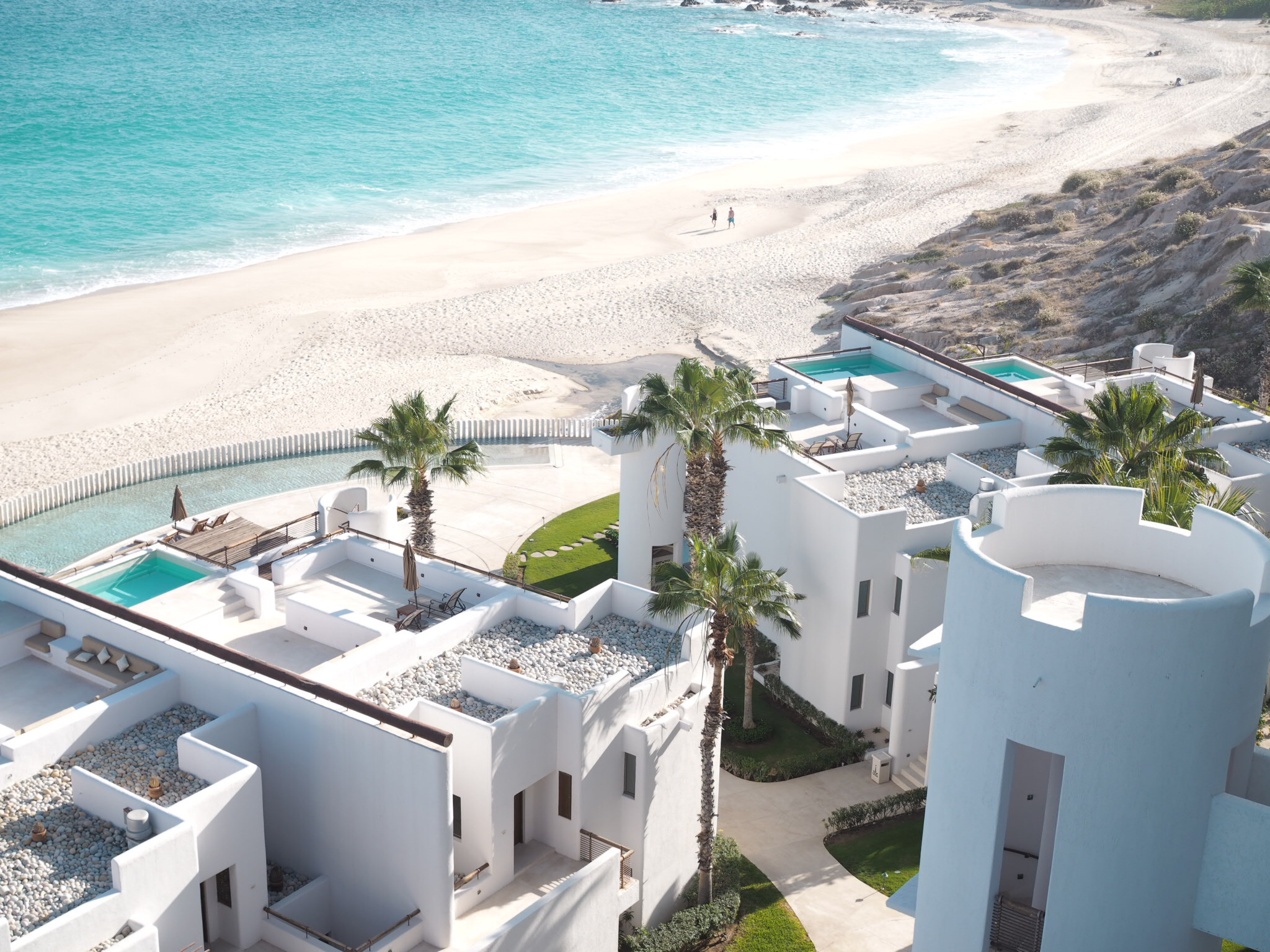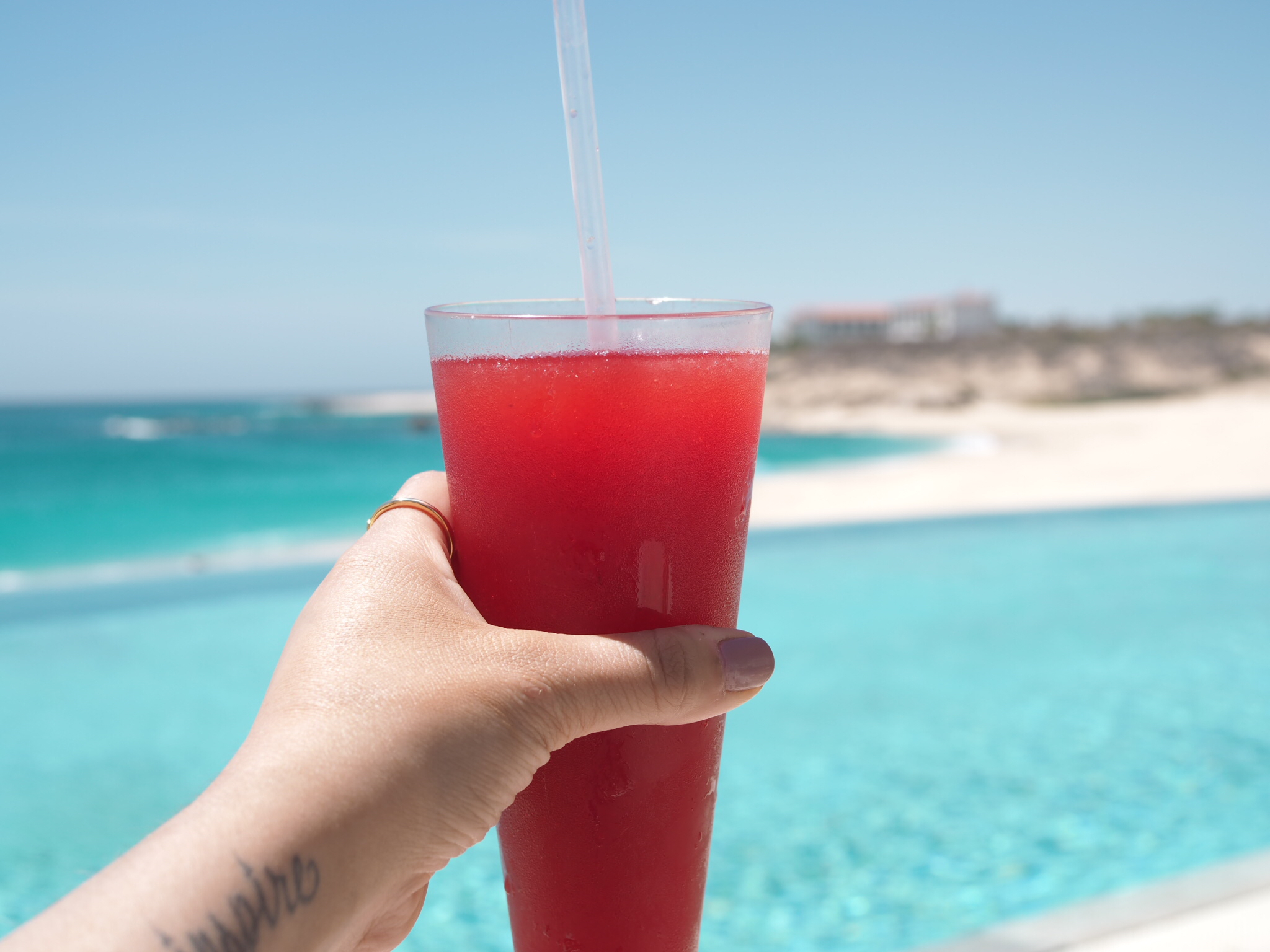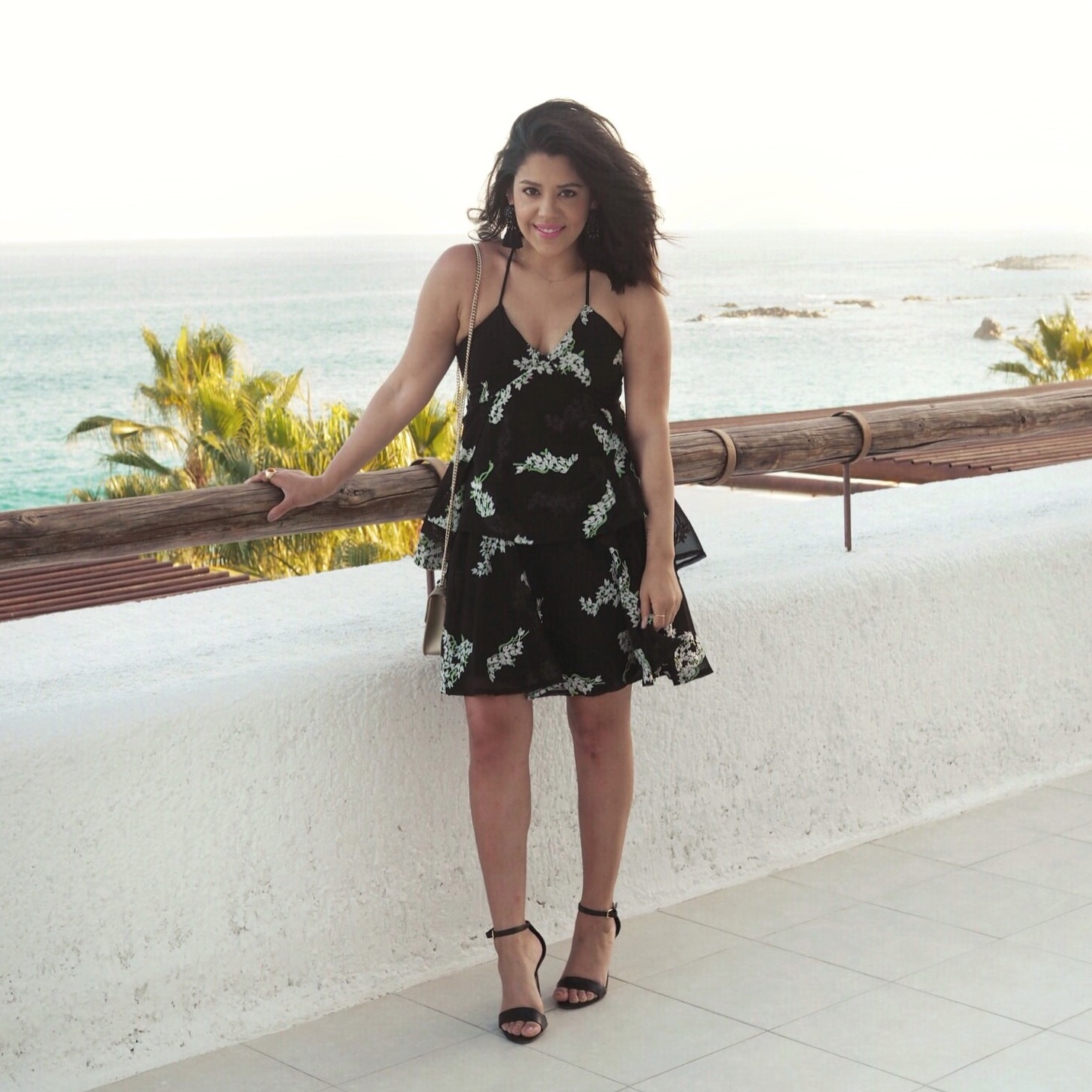 At night, we just went to dinner and hung out for a bit at their bar, Suspiros. They did
different activities there each night like having a live music performance, entertainers
playing with fire, and even karaoke which I totally should have done. If you watched my insta stories, then you saw that I was serenading Sydne every night in Mexico. Ha! I should also mention they do activities outside by the pool during the day too, like water aerobics, salsa lessons, and yoga. It was such a relaxed environment. No one was super dressed up, so I'm happy that I just changed into my sandals when I wanted to be more comfortable. There were other people staying at the resort of course, but it wasn't too crowded and I loved that. I was really digging those laid back vibes. Such a nice change of pace from the city. There were a lot of couples there, so if you are looking to get away with your boo, I highly suggest this resort for a romantic vacation. It's also great to escape with a few friends too. Downtown Cabo is only a cab ride away if you are looking for more of that nightlife environment. I heard it's a lot of fun! I believe it's about a half hour away from the resort.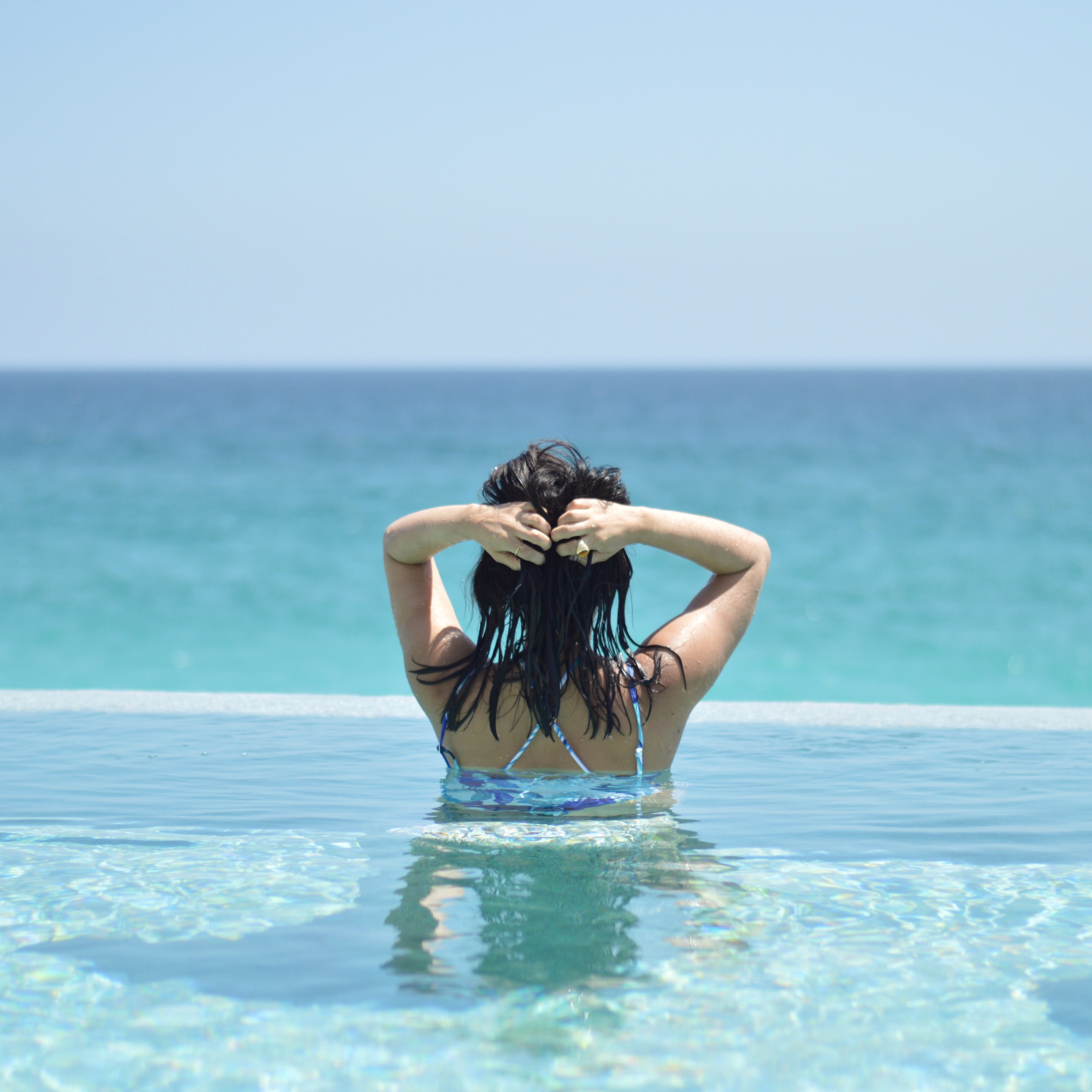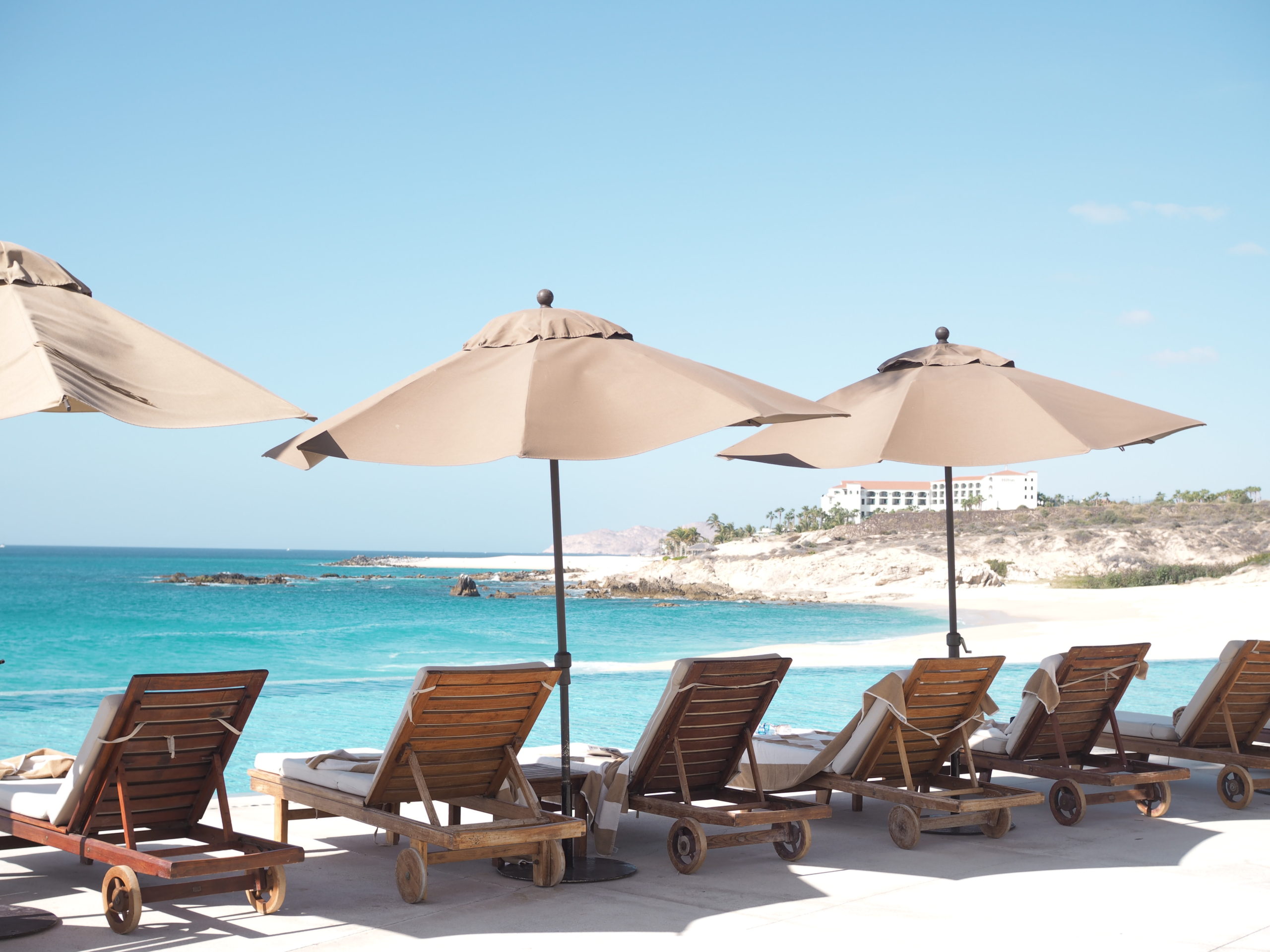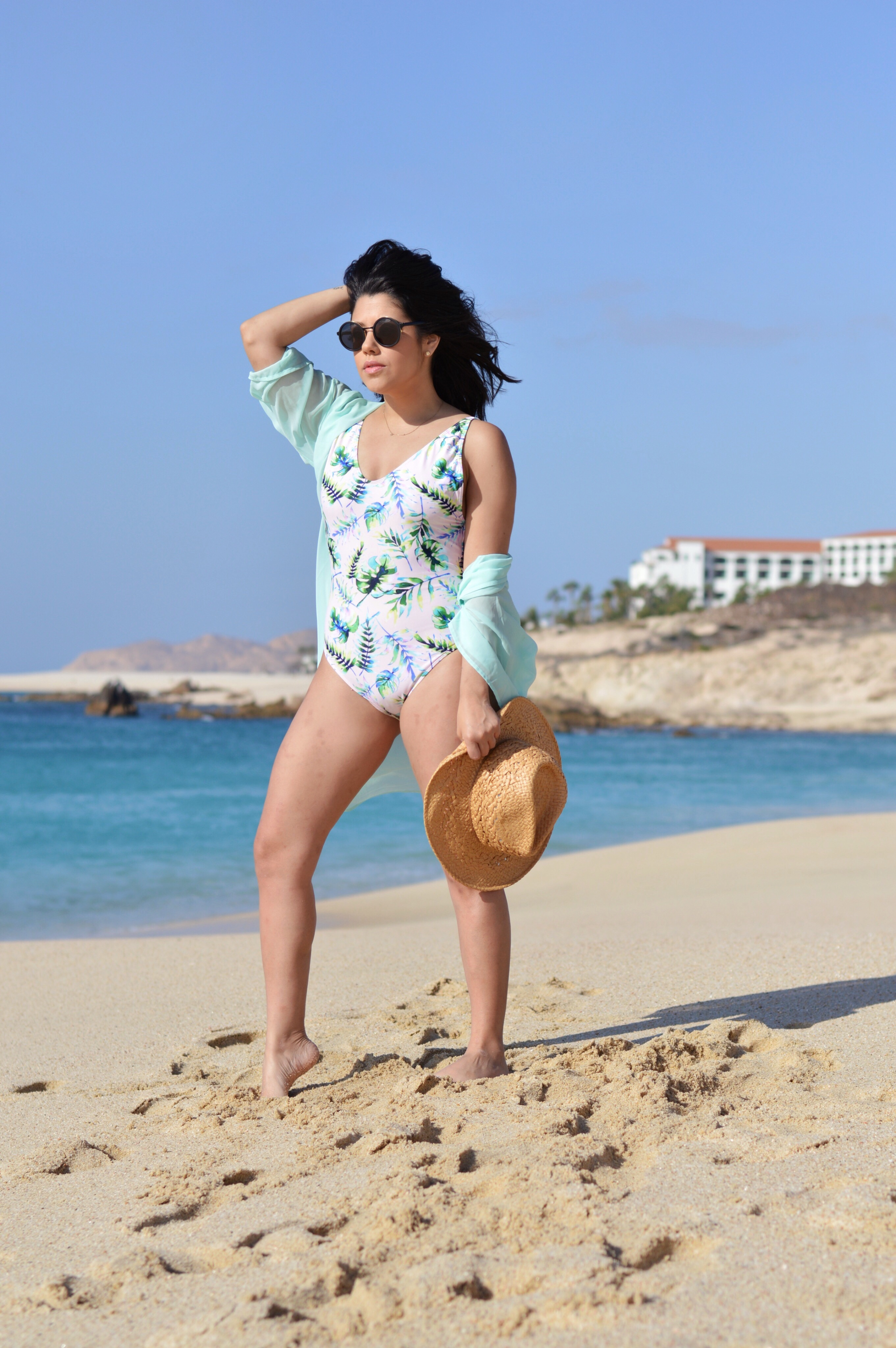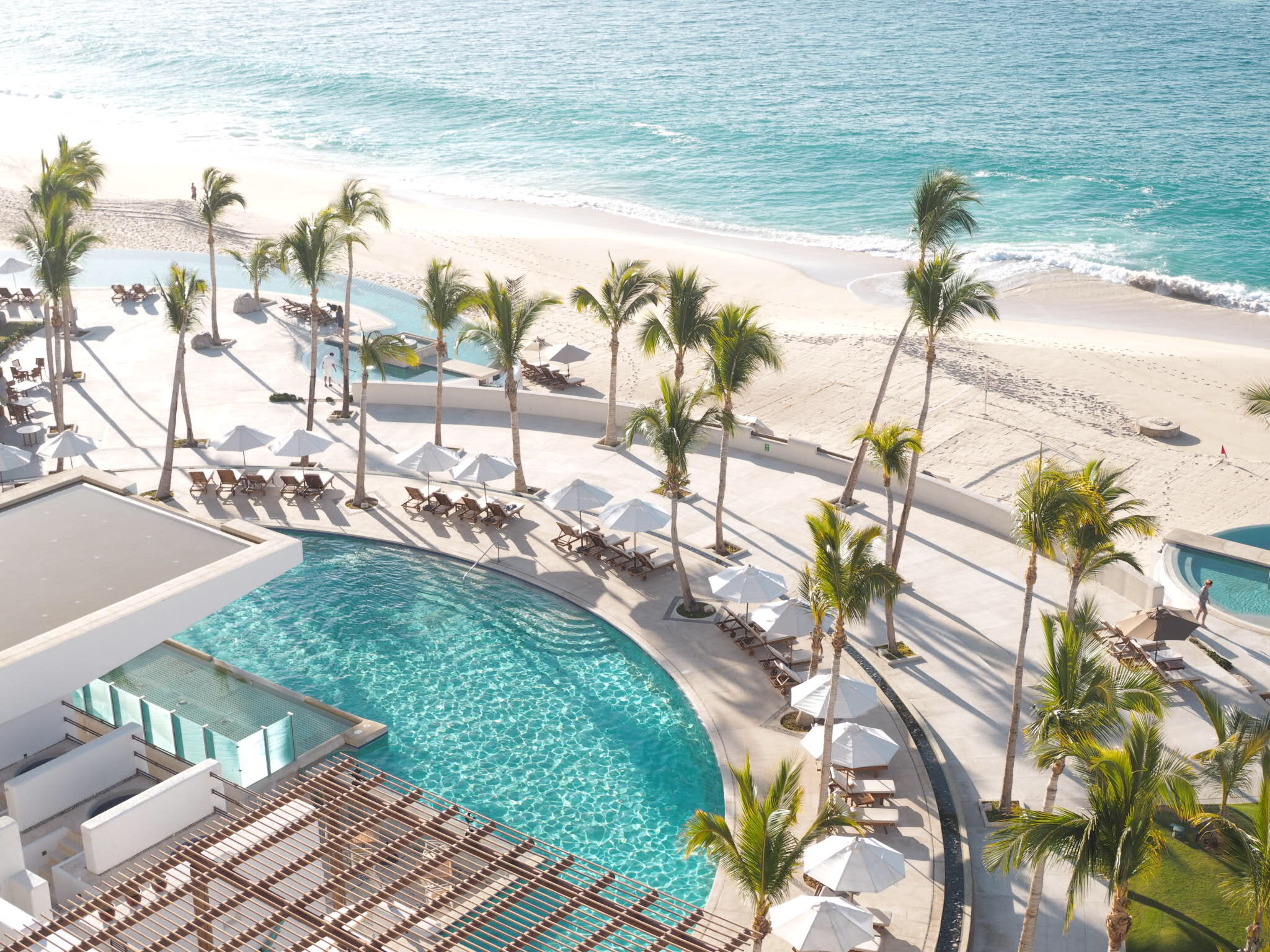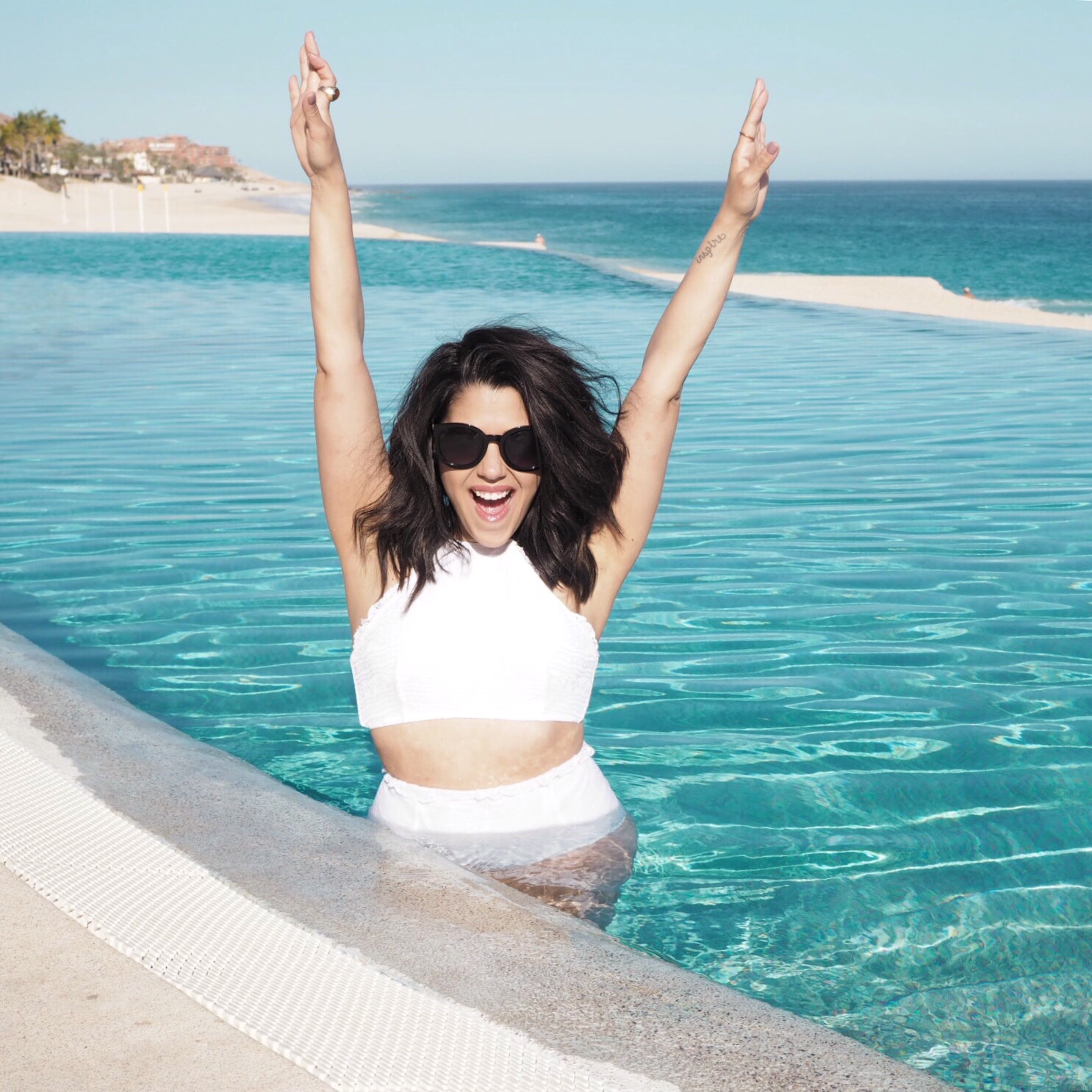 The hotel has its own private beach right there, but the waves are too rough to go into the ocean. I secretly have a tiny fear of going out into the ocean anyway, so I did not mind at all. We were still able to walk on the beach and hang out there if we wanted. I saw a lot of
people running on it in the morning too. We were seriously so content with their infinity pools though, so we only hung out on the beach for a little bit. You guys know how I have been feeling lately about wearing a swimsuit, but I put them on each day and I just LIVED. I stopped worrying about every little flaw and I embraced. More self-love. Less self criticism. It's exactly what I needed. I took so many photos too so that I could make up for these last few years of not wearing a swimsuit. I seriously want to kick myself for staying away from the beach for so long. Life is too short. We will never reach physical perfection. All we end up doing is missing out on moments like this. Imagine I didn't go?! I would have never experienced all of this and I know I would have regretted not going.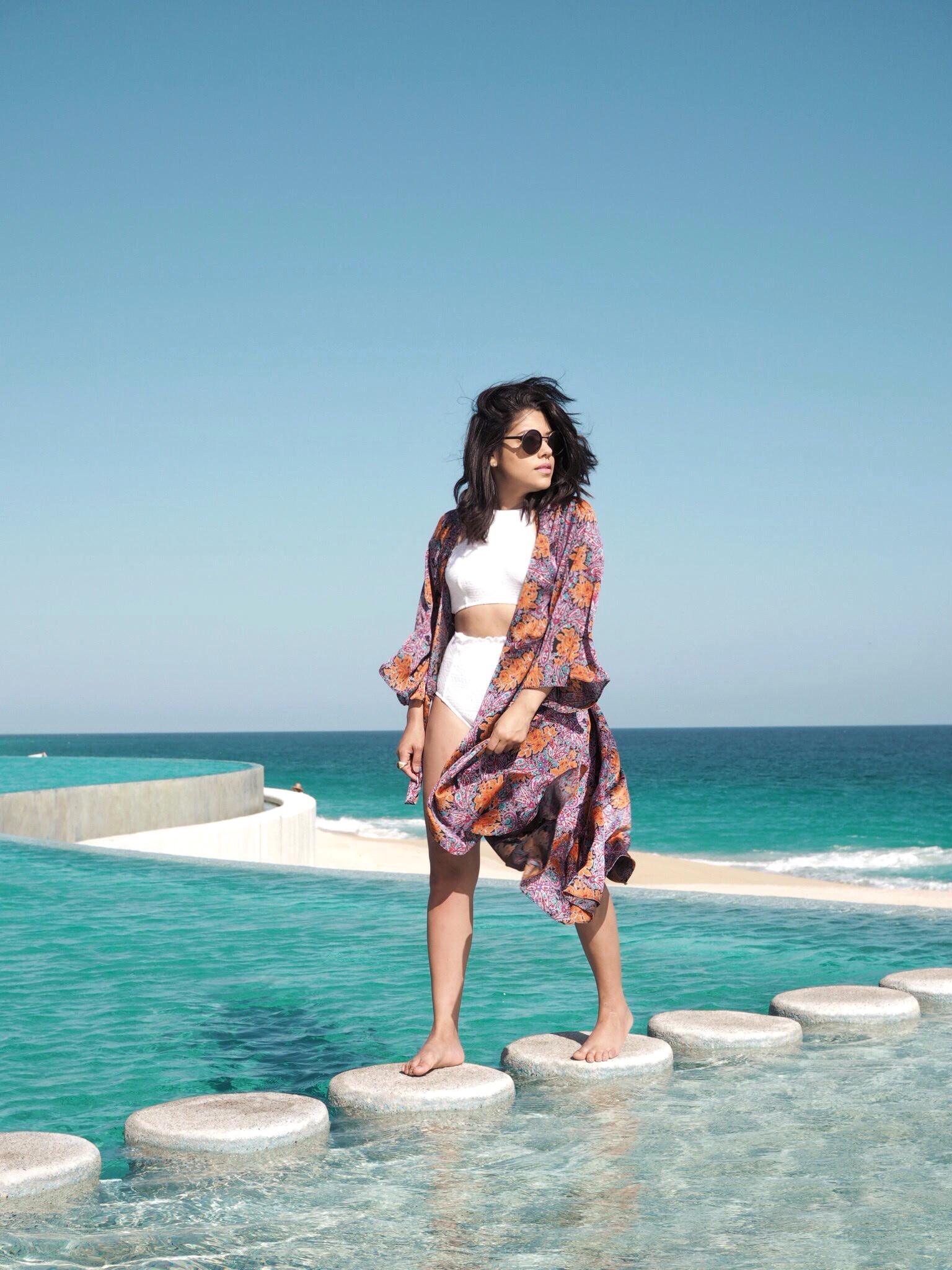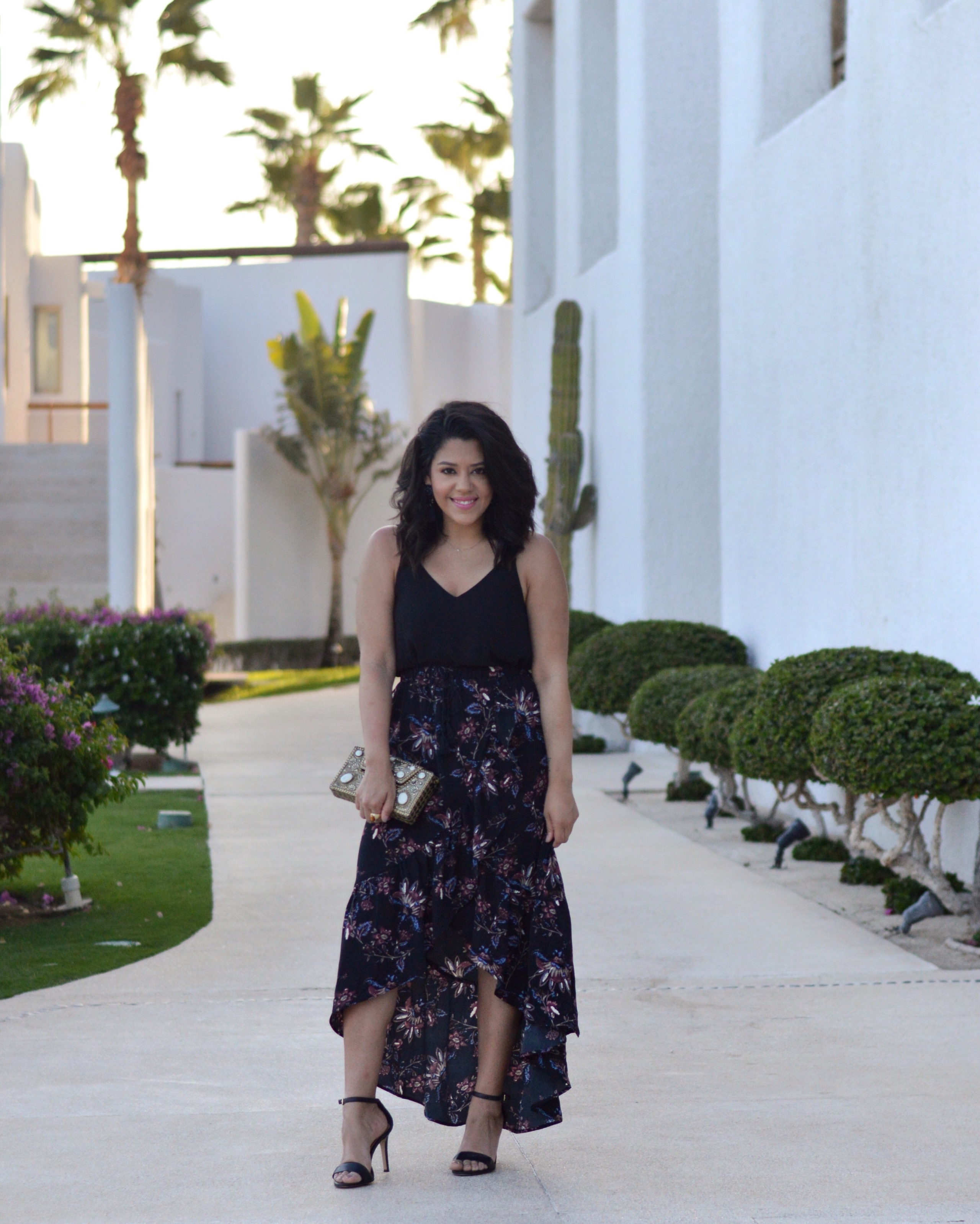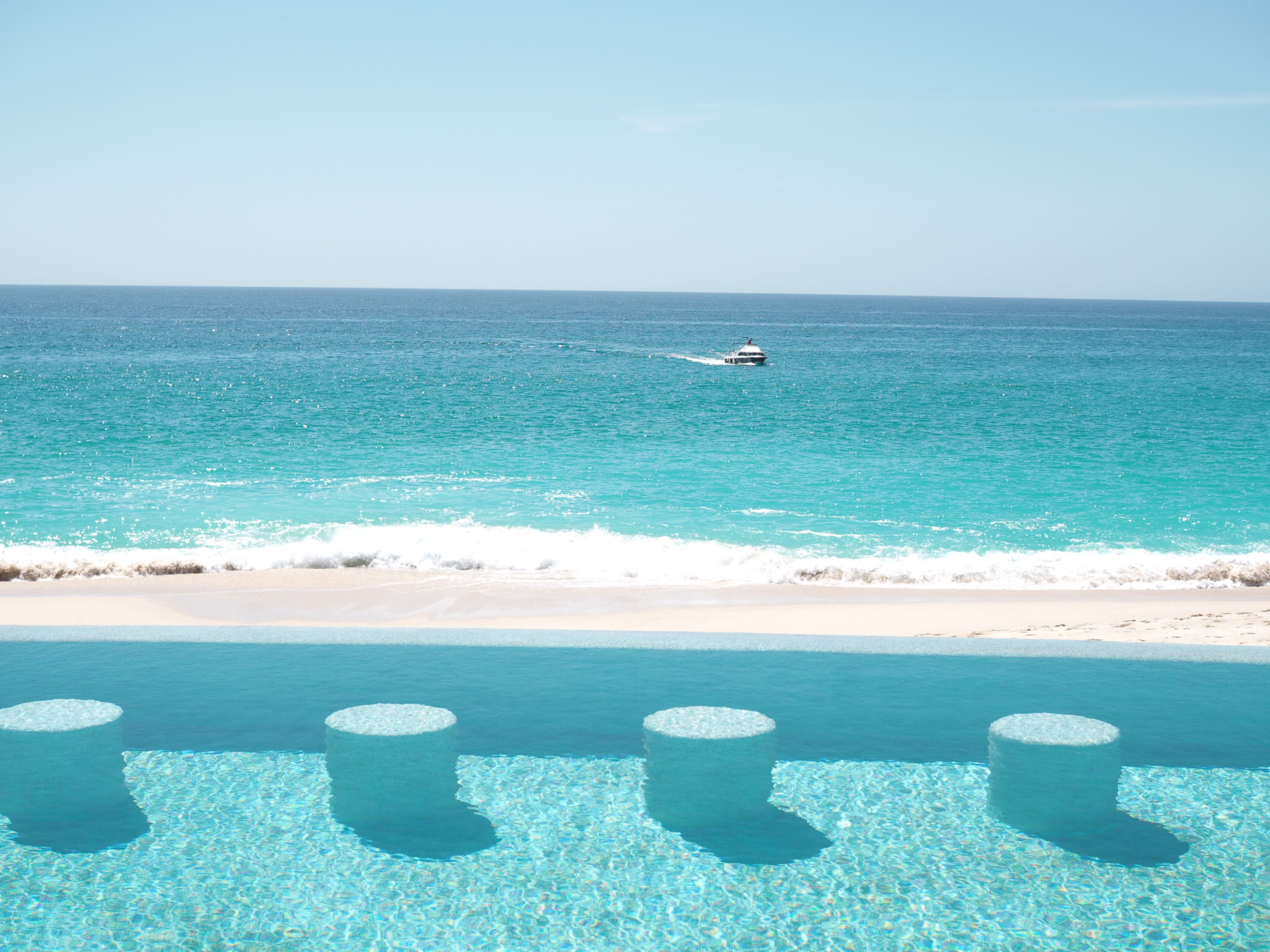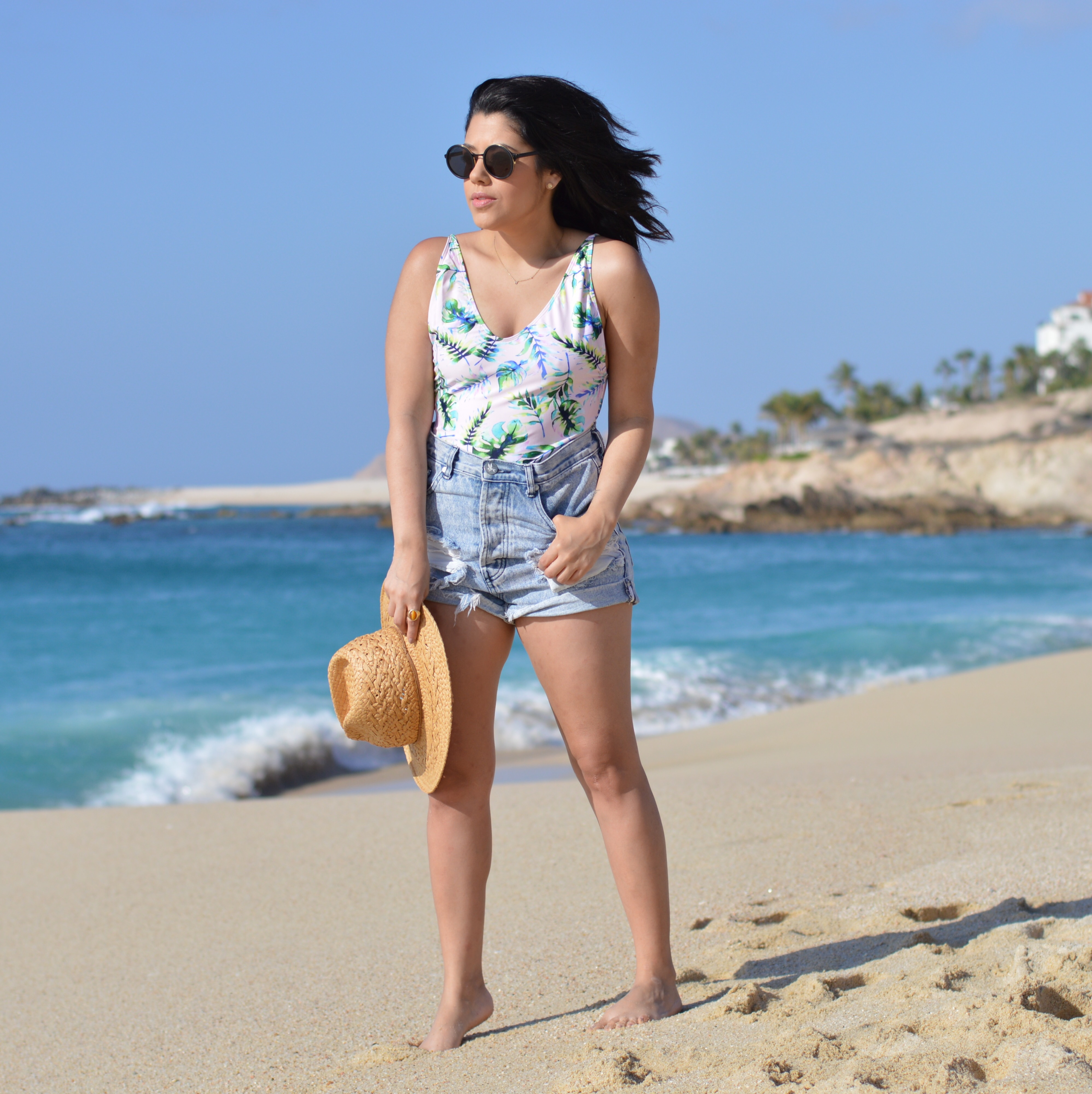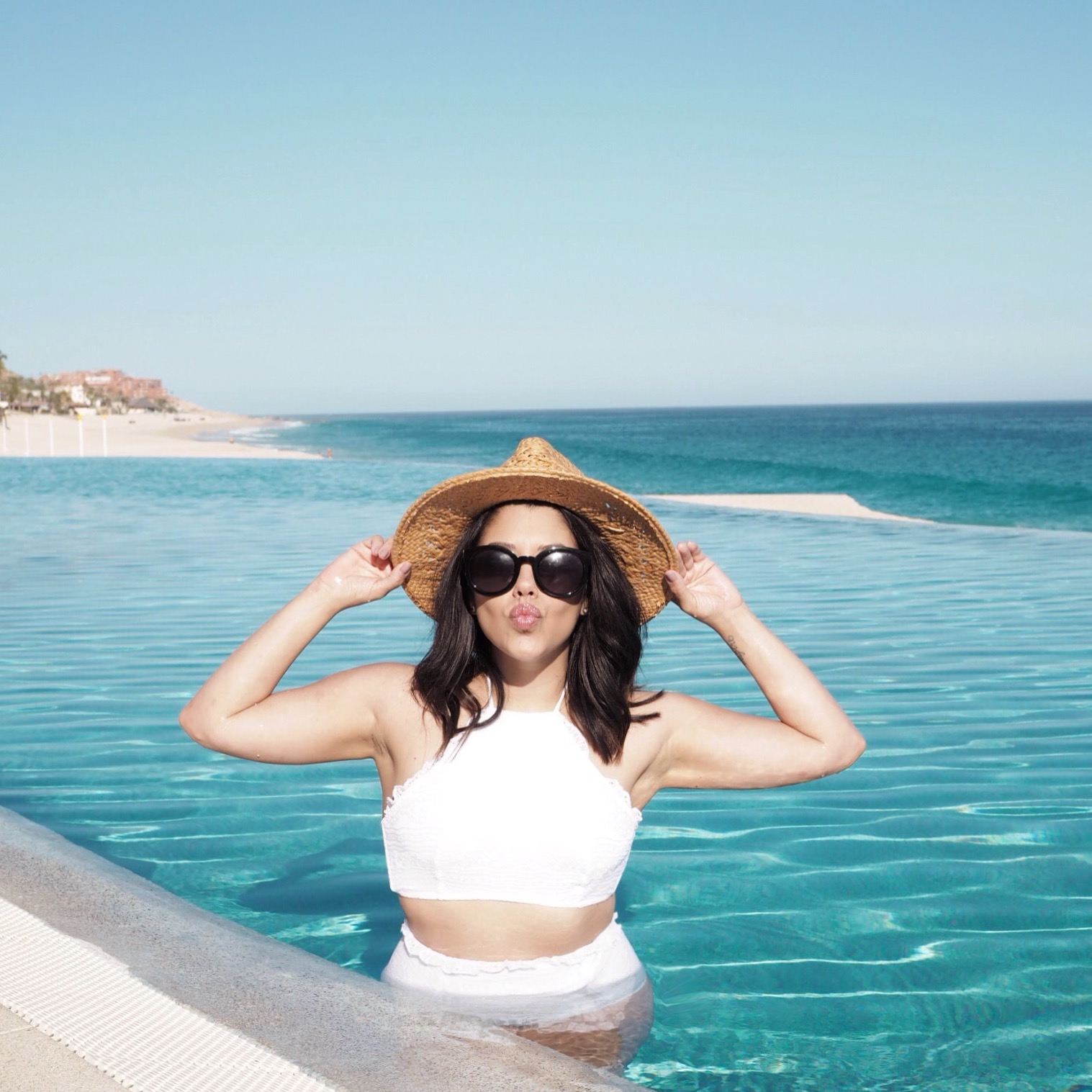 I hope you enjoyed this post and these photos! I seriously took so many, but these were my favorites. I have one more post from Cabo coming tomorrow as a collab with Sydne and then it's back to my regular scheduled program, boo. We ended up packing some really similar pieces, totally unplanned, so we thought it would be fun to shoot something together. I have no idea how to change my Instagram feed back to Jersey scenery. I keep stalling lol. But, life must go on even after spending a couple of days in paradise. Thank you so much to Marquis Los Cabos for an amazing stay! I hope to come back soon. 🌴
From My Suitcase