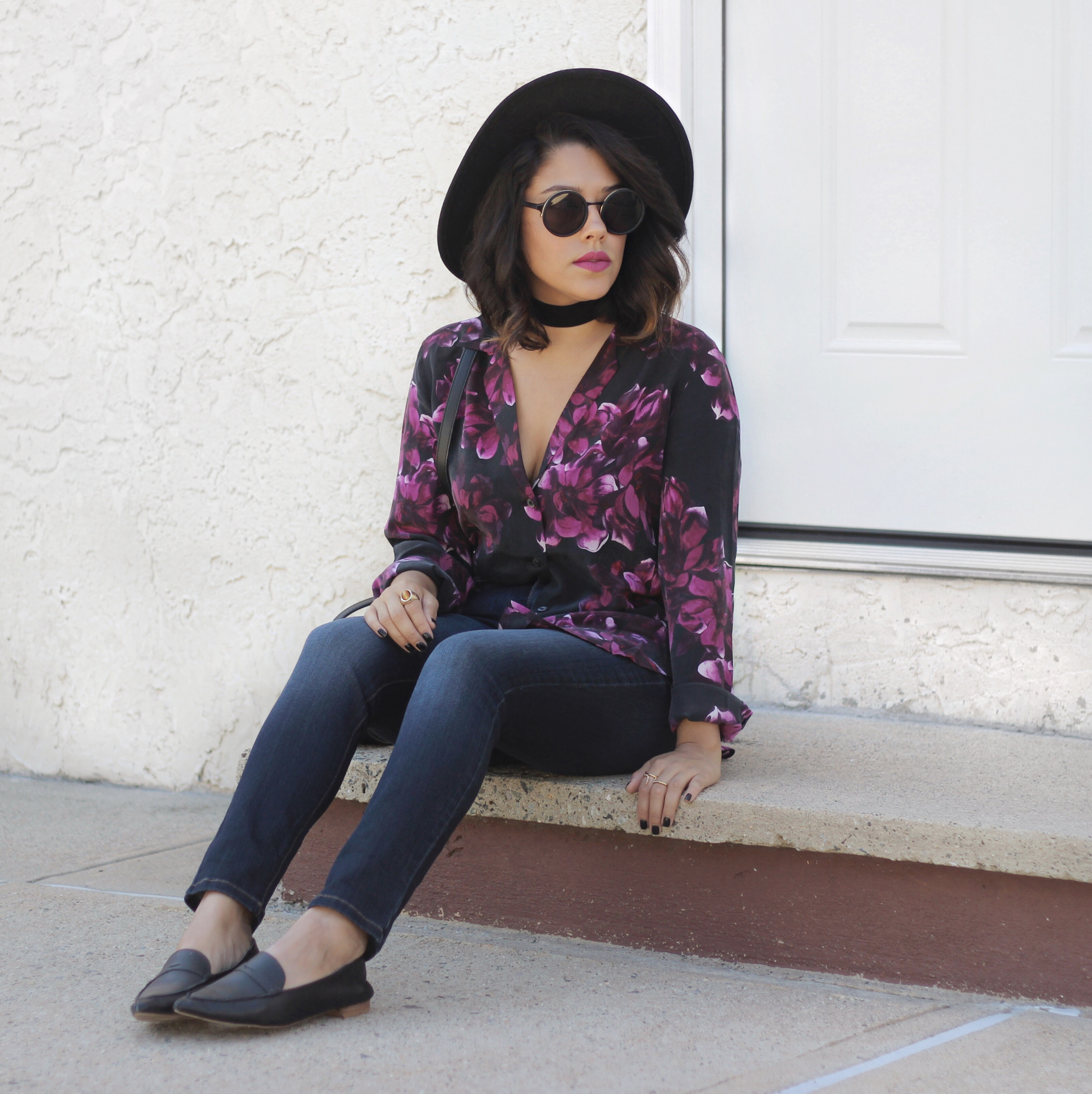 It's been just about a month since my last Life Chats and I've missed it.  September ended up being such a hectic month for me and I constantly felt like I was playing catch up.  There has been so much that I have wanted to share with all of you though.  I've had something on my mind and in my heart for quite some time now and it wasn't until recently that I decided to finally write about it. I believe I have touched on this briefly here and there before, but now it's time for a dedicated post on the topic.
 While I truly love what I do, it can be very discouraging at times.  I often feel as though I am at constant battle with myself because of it.  I've been creating content for just about 5 years now and it wasn't until this past year that I really began to struggle with my growth.  It's one of the main reasons I decided to rebrand and redesign the site this year.  I knew that I needed a change and was hoping that fresh new content would help get my blog back to a better place.  It's one of the reasons why I decided to expand on my topics too because I know that just seeing outfit post after outfit post can get a bit redundant. I needed more substance. It's also why I made the decision over a year ago to start getting more honest and personal with all of you, so that we could have a stronger connection because life is not just about the highlight reels.  We all have our struggles and insecurities.  But the truth is, no matter what I do I often wonder if it makes any difference.
I've been at a complete standstill with my growth on social media, especially Instagram.  My account really got hit with the algorithm change, but even before that I started to notice a slow paced growth and drop in engagement. It's hard because while I try not to put too much focus on the numbers, I want the people who follow me to actually see the things that I am posting and I want the ones who do see it to engage.  Sharing the content that I work so hard on with all of you is the best and most important aspect of running a blog. I love having conversations with you about it and getting your feedback. I feel that I try my best to post a variety of things on my social platforms too so that it's not always me every single time. But again, I start to wonder if that even matters or makes a difference.
The problem is that feeling discouraged often leads to the comparison of others.  I've caught myself doing it one too many times.  I will look at someone else's account and see their growth then question myself by asking, "What am I doing wrong?"  Or I will feel as though my photos are not good enough or that maybe people really are just not interested in what I have to say. I've had multiple conversations with different people lately who all do the same thing and it's not good. We're human and it happens, but the problem with
comparing ourselves to others is that we start focusing on the other person's success and only see our failures.  We forget about all of our own accomplishments and start to fill ourselves with doubt.  Whenever I catch myself doing this, I try to quickly snap out if because the longer you feel this way, the harder it gets to shake it off.
I had many highs and lows this year.  I secretly struggled with many things and kept them to myself, but then September came along with amazing opportunities and it was a huge
blessing to me.  It was also an amazing reminder. Over these last several days it's had me
realizing so many things and instead of feeling discouraged, I started to feel empowered again. I still don't even know how I got here to this point in my life. One minute I was
working at a job that I hated and the next thing I know I'm running my own site for a living, creating content and doing something I actually love and enjoy. I'm fully aware it can be taken away from me at any given moment, so I'm learning to appreciate it 10x more and to start focusing on the positives instead of the negatives. Despite the challenges and
struggles that I face in this industry, I am here living a life I created for myself. I worked hard, continue to do so and still do all I can to achieve more of my dreams. That to me is success. A stop in growth or a drop in engagement does not mean that what I do is no longer significant. As long as I believe that it matters, then it matters.  My voice matters and so does yours.
Another thing I've noticed too is that both God and my father send me messages when I need them the most.  It's too much of a coincidence that whenever I am feeling down and out, I'll get an uplifting and beautiful message from someone reminding me that I am
actually doing something right and that I am still headed on the right path. It lets me know that I am doing what I was meant to do and to not give up.  You never know how powerful your words can be and how much they can touch someone's heart.  You also never really know who else might be facing the same struggles that you are going through. More and more lately I have seen so many other people express their discouragement in this industry, and since I can 100% relate I wanted to share my own personal story with this topic.  While it may always be a constant struggle, I am working hard at focusing on the good and all that I have built for myself.  I really did build something from nothing. I took a dark period of my life and transformed it into something beautiful and creative. I am learning to give myself more credit and you should too. Things happen at different times for everyone.  Maybe it's taking a bit longer to achieve your goals but that does not mean it won't ever happen.  Have patience and a willingness to keep learning and growing. Be inspired by someone else's
success, not discouraged.  Let someone else's light empower you to keep shining bright
because you too are capable. We are all capable.  We are all worthy.  We are all important.
I love you guys.