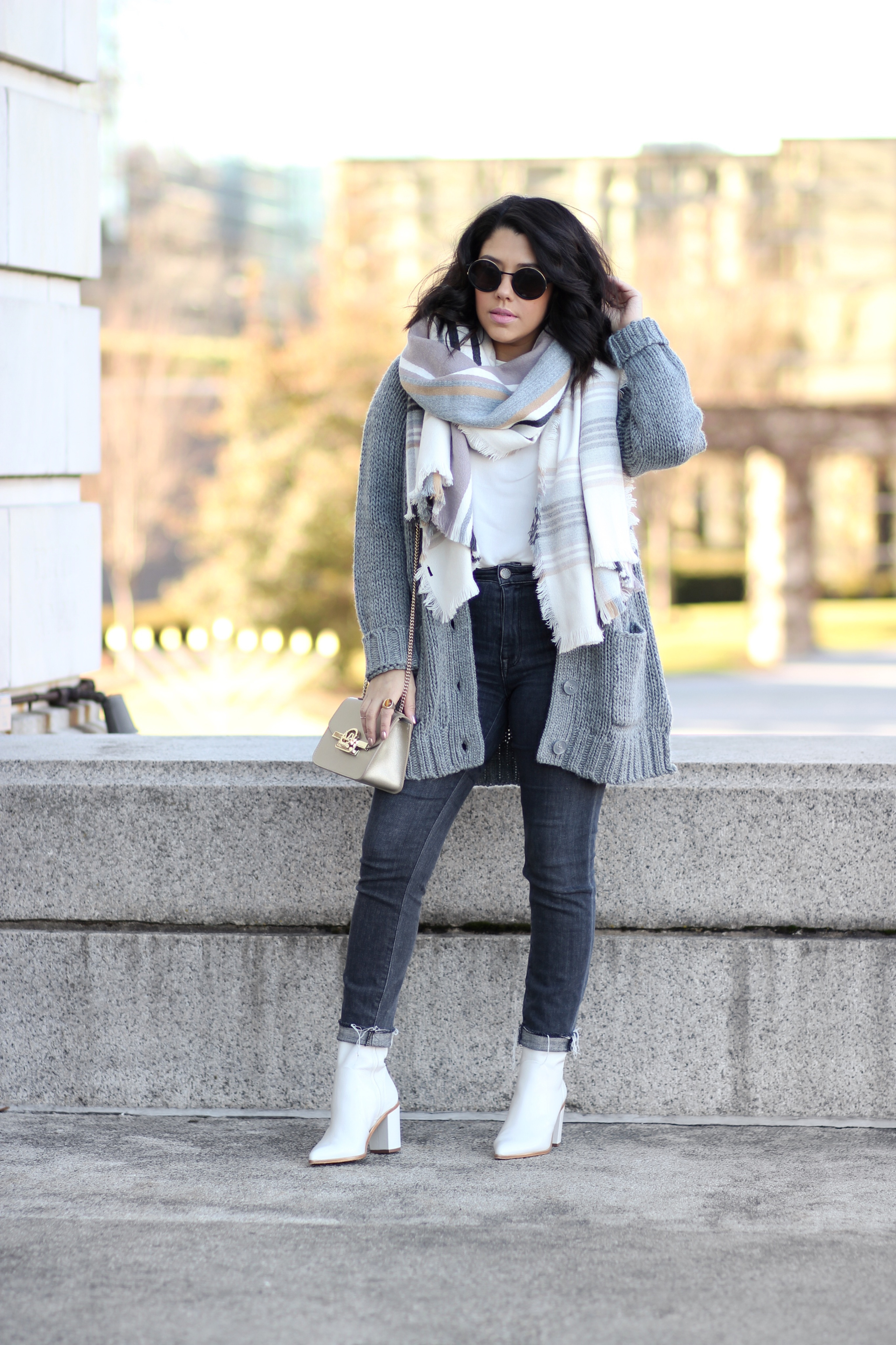 A new year means more new style posts, of course!  I have actually gotten some requests to start doing more style posts here on the blog.  I know that I stopped doing these as
frequently and that's honestly because I wanted to make sure that I was incorporating other types of content.  Having that diverse mixture is super important to me. Fashion & Style will continue to be one of the main categories on here, so don't you worry!
Outfit Details
Cardigan: Who What Wear x Target | Boots: Schutz [love these]| Jeans: Parker Smith
Top: H&M | Scarf: Dynamite [love this] | Bag: Mezzanotte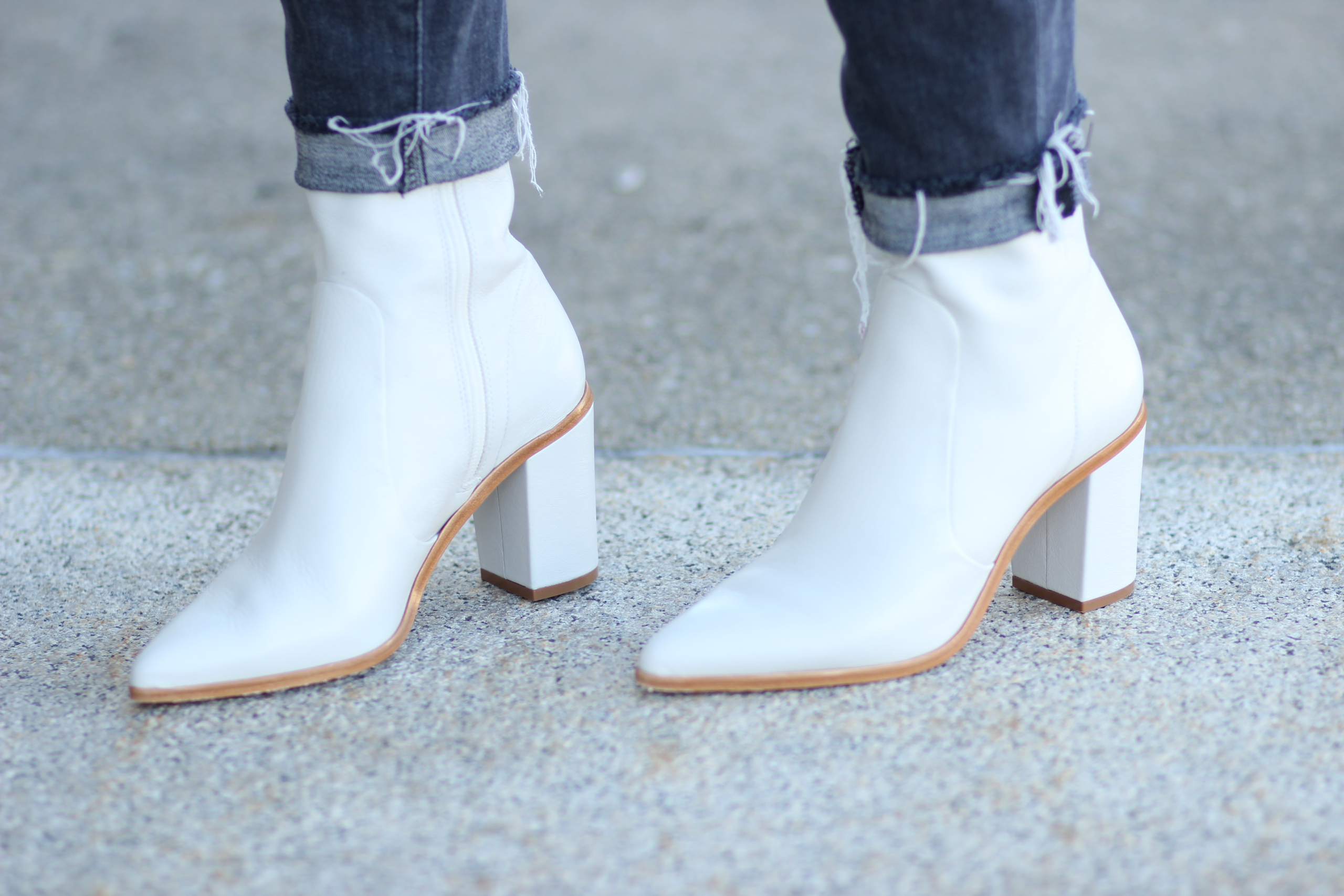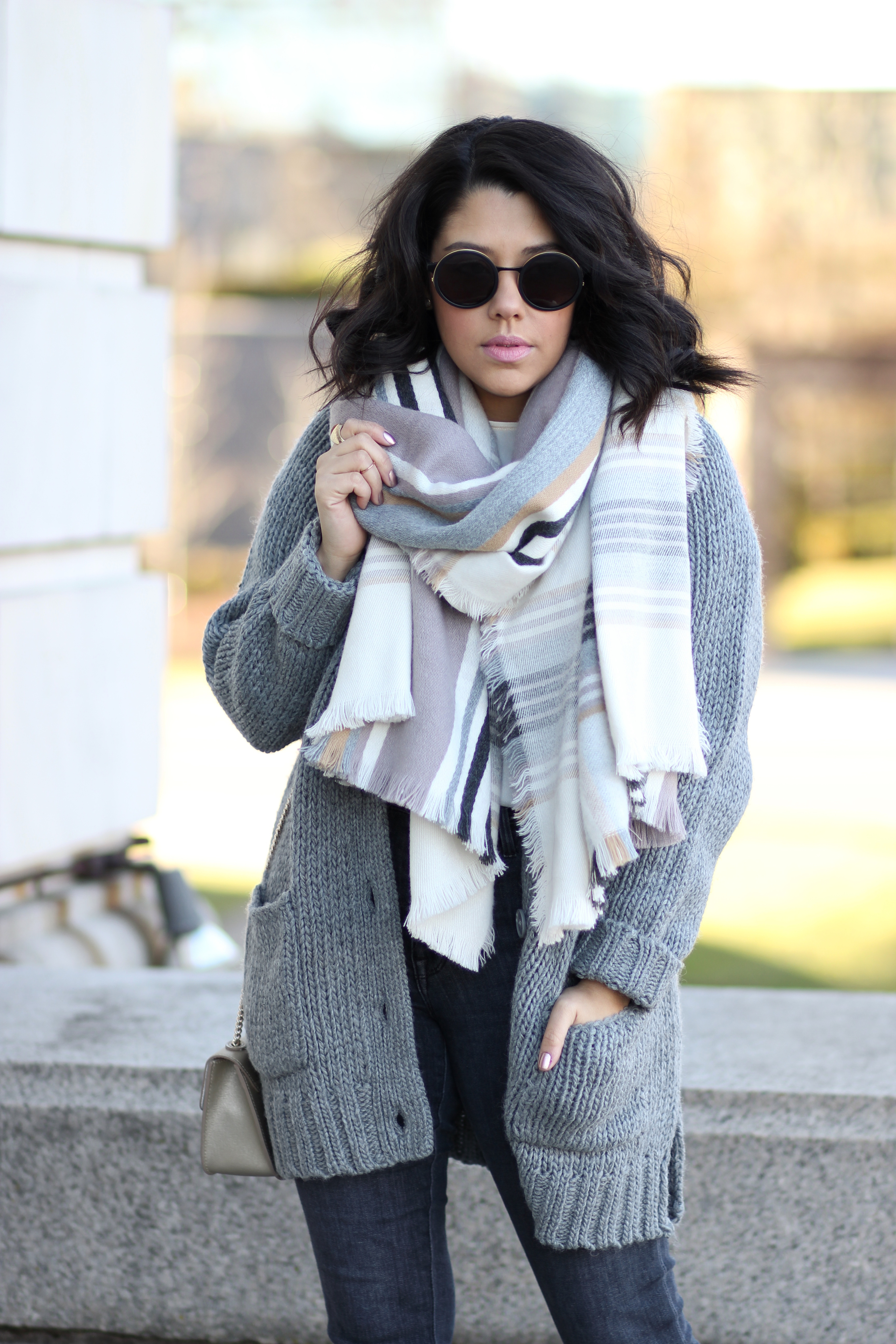 I am definitely trying to come up with ways to be a bit more creative with my outfit posts. Sometimes it can be difficult during the winter season since I'm battling the cold weather, but I really do want to focus on ways that I can revamp this section and make it more
enticing. My style post views never do as well as the other content on here and I think that's partly because the outfit is being shown on Instagram, so most people don't click on my site. Also, I typically write a lot more for my other content. I want to take this
opportunity to get some feedback from you guys. Is there anything different that you want to see with my style posts? Whatever your thoughts are please share with me so that I can
continue pushing forward with this site in the best possible way!
Now let's talk about this outfit for a minute. My mom is the cutest and got me a bunch of things from the Who What Wear x Target collection for Christmas. She knows me too well, ha!  I really do like this collection, especially the pieces that they came out with for the winter season. This grey chunky knit cardigan is one of them.  I actually bought a super
similar one for my niece, Mia, and I am dying to wear it with her so we can take a matching pic. 😂 It was definitely cold on this day, but the sun was shining a bit more and I decided to take advantage and not wear a coat. Am I crazy?  Probably. I bundled up with this scarf instead.  Oh and these white boots, I love them too much. It took forever for me to find the perfect white pair. You'll be seeing a lot more of them over the next few months.
Thanks for stopping by today loves!
-Get The Look-