Walking towards February like I'm going to make you mine. 😎 Haha, but really though that's been my mentality lately. I'm just trying to own every single day. Are you with me?
The winter season on the east coast is no joke. When those temps drop, the cold can
sometimes be unbearable. I do have to say that this winter has not been as bad as others. If
anything, it's been hard figuring out how to dress. Some days have been as high as the 50s! That's not exactly normal for us this time of year. On those really cold days though, extra layers are a must. For this look, I decided to double up on one of my favorite color combos, black and camel.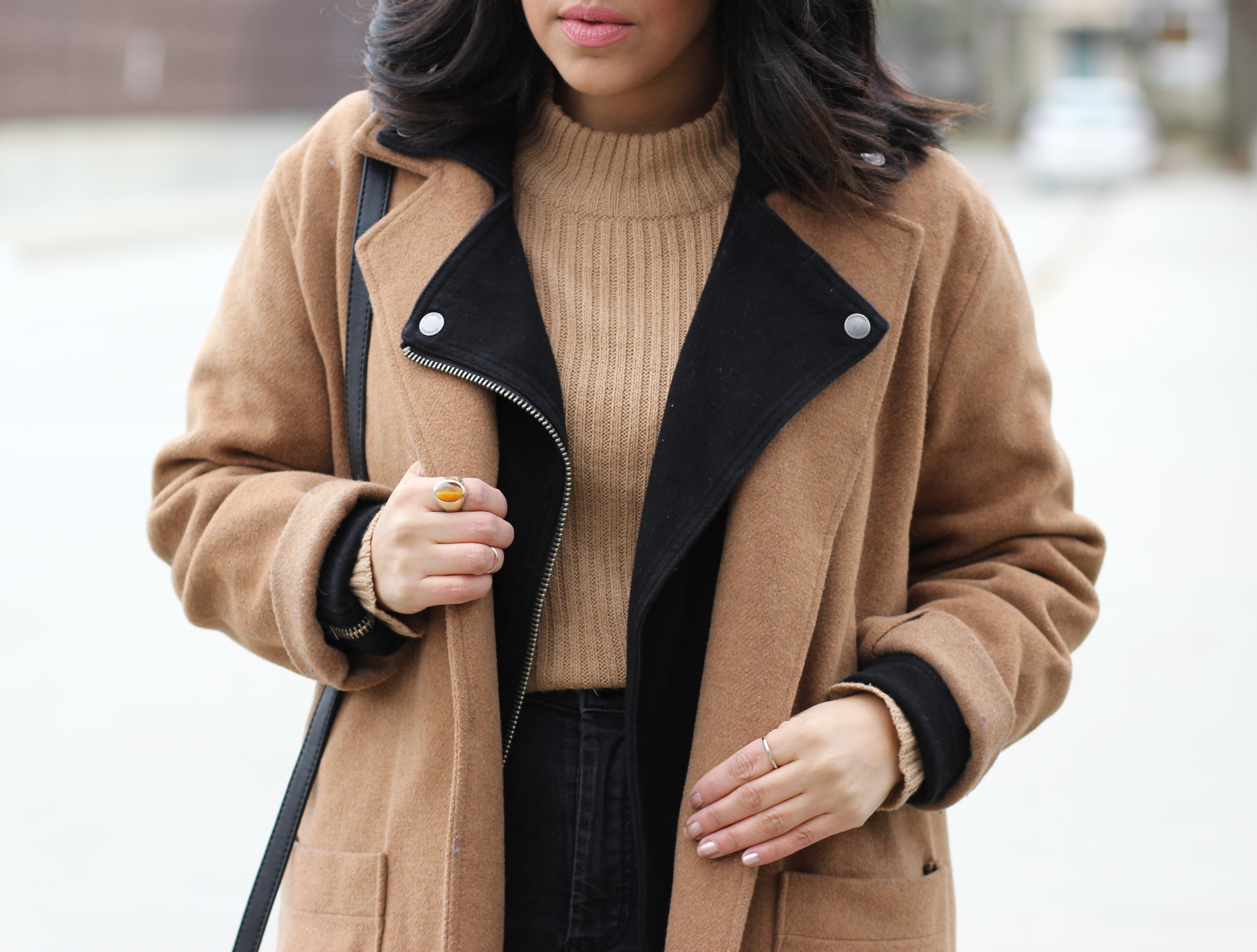 Outfit Details 
Coat: Forever21 [old, similar here & here] | Sweater: H&M | Jeans: TopShop
Moto Jacket: Stitch Fix [similar here & here] | Booties: Indigo Rd. | Hat: H&M
Bag: Dynamite [love this]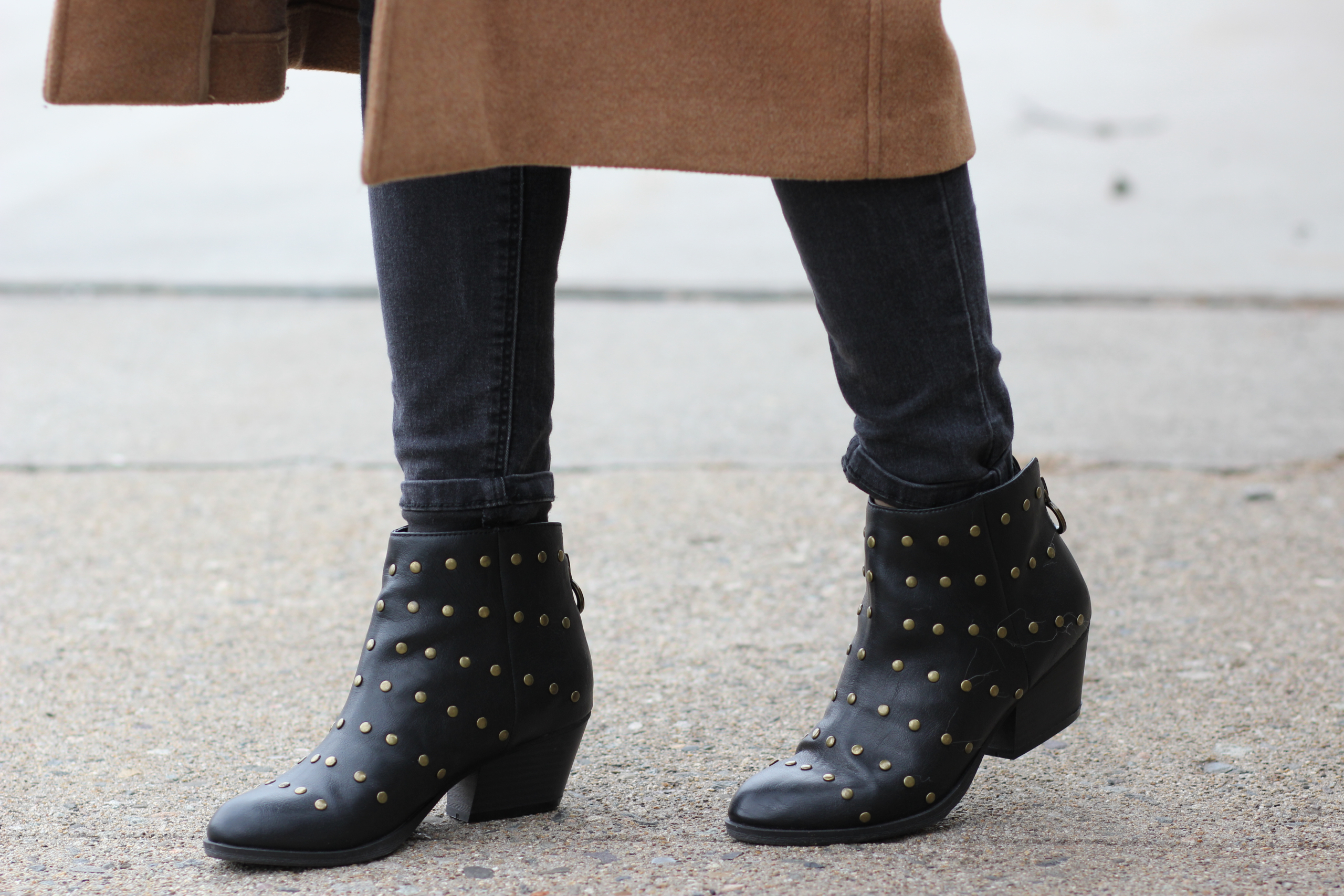 This coat was such a great find at Forever21 over a year ago and I still obsess over it. I
believe it was $60 and it's still in great condition considering the fact that I have worn the hell out of it. I think everyone should have at least one camel coat in their wardrobe for the fall and winter seasons. It's so chic and seriously pairs well with everything. I think it's worth investing in one because of the versatility, or you could totally score an inexpensive one like me! I love how this one completely pulled the look together. Adding in some extra pieces to your outfit can make a huge difference. I don't think this would have had the same effect if I wasn't wearing the black moto jacket and camel coat together.
Now can we talk about these studded booties for a minute? I actually got these a few months back and posted them to my insta, but I never shot a full look for the blog with them until now. I wanted to keep this outfit on the casual side and thought that these would be the perfect finishing touch. They balance out so well with the hat and overall added in more of that edgy vibe I was aiming for. Gone are the days when I thought that I always had to wear high heels with long coats. To be honest, I actually prefer styling them with low boots and sneakers. It's quickly become one of my favorite combos for the winter season. So to my fellow petites, please believe our height does not restrict us as much as we think it does when it comes to style! 😘
-Get The Look-