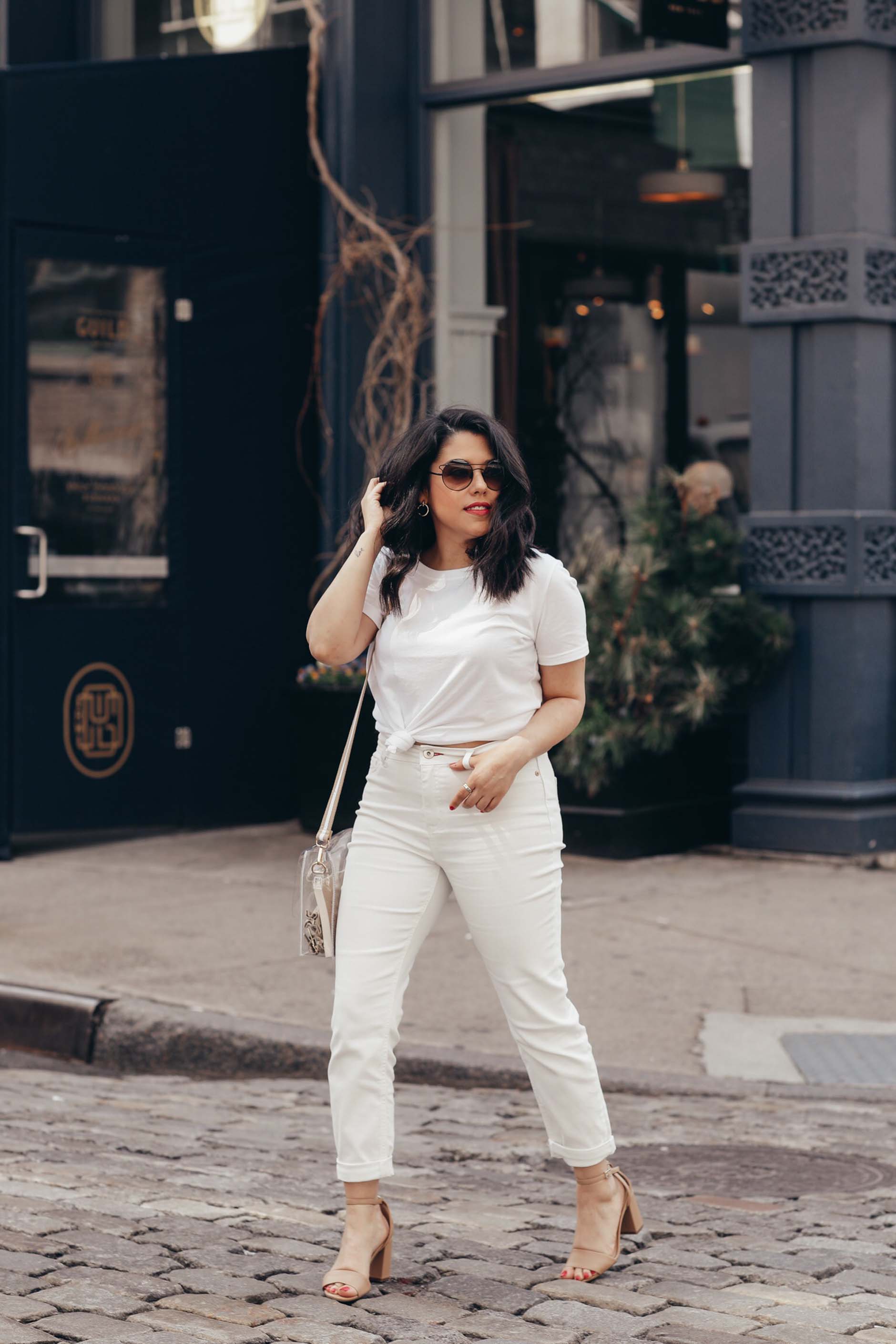 Thank you to Walmart & ShopStyle for sponsoring this post. 
I've always been someone who's gravitated more towards affordable fashion because personal style isn't about the name brands that you're wearing. It's about HOW you're wearing the pieces – the way you put them together – and the self-expression that you're able to convey through your outfit. I'm all for investing in certain items, but for the most part with my everyday wear I love finding versatile pieces that don't break the bank.
This is why I was so excited to partner with Walmart for their "We Dress America" campaign. Their mission aims to style everyone with a more diverse range of products and to celebrate fashion for all at prices that you can feel good about. They are encouraging everyone to express their individuality and unique sense of style on their journey to discovering their most authentic self. This really resonated with me and I knew that it was something I wanted to be a part of.
While this is a fashion-focused campaign, it is also about the places that inspire your style. We Dress America is representing a diverse range of people throughout the country to share not only their originality, but also the places that mean the most to them. I've always felt that style and location go hand in hand. Living in such an incredible city like New York, you see such a variety of fashion and personal style. It constantly keeps me inspired. I decided to shoot these photos down in Soho, one of my favorite neighborhoods in NYC. You never know what you're going to stumble upon with the turn of every corner. So many hidden gems!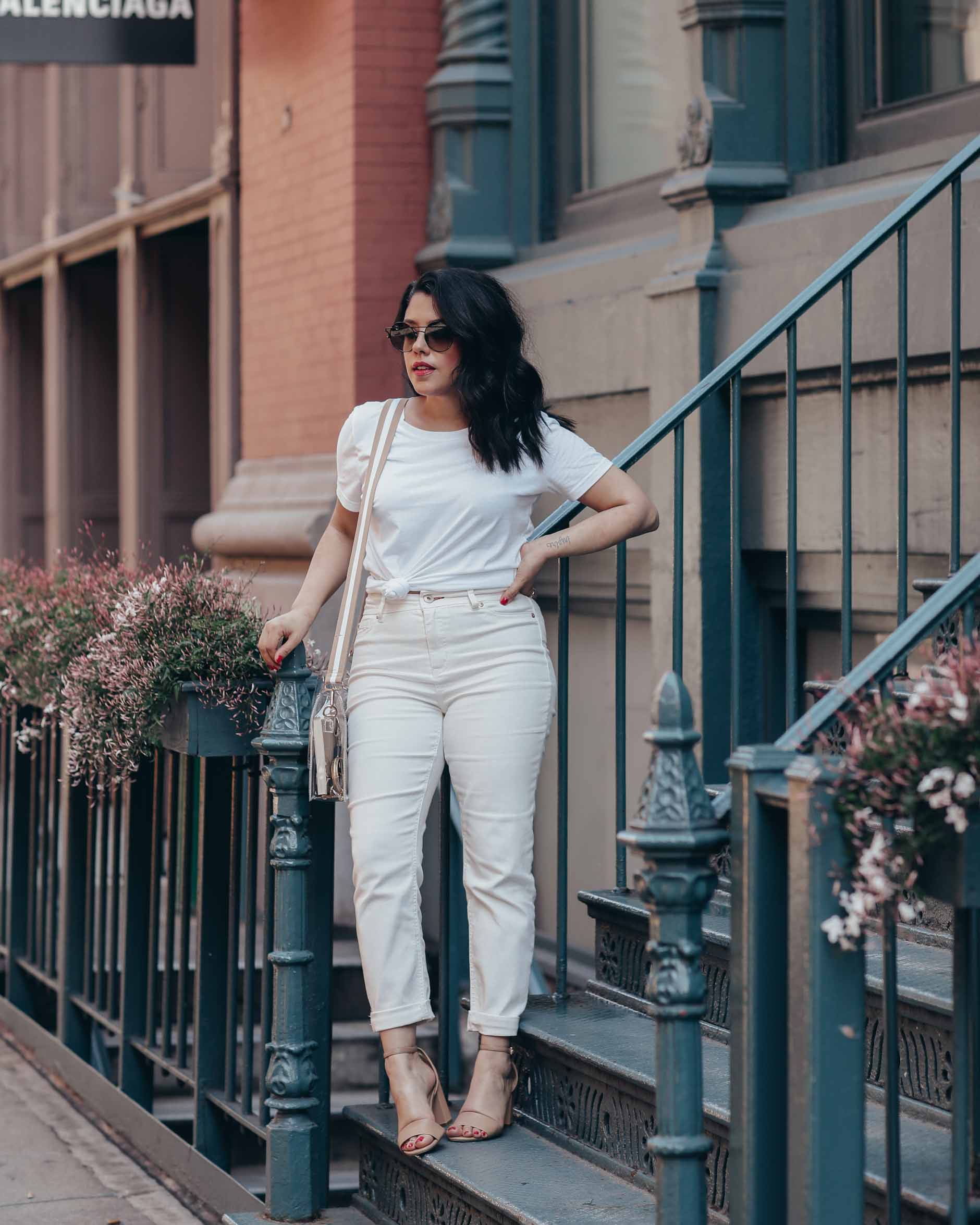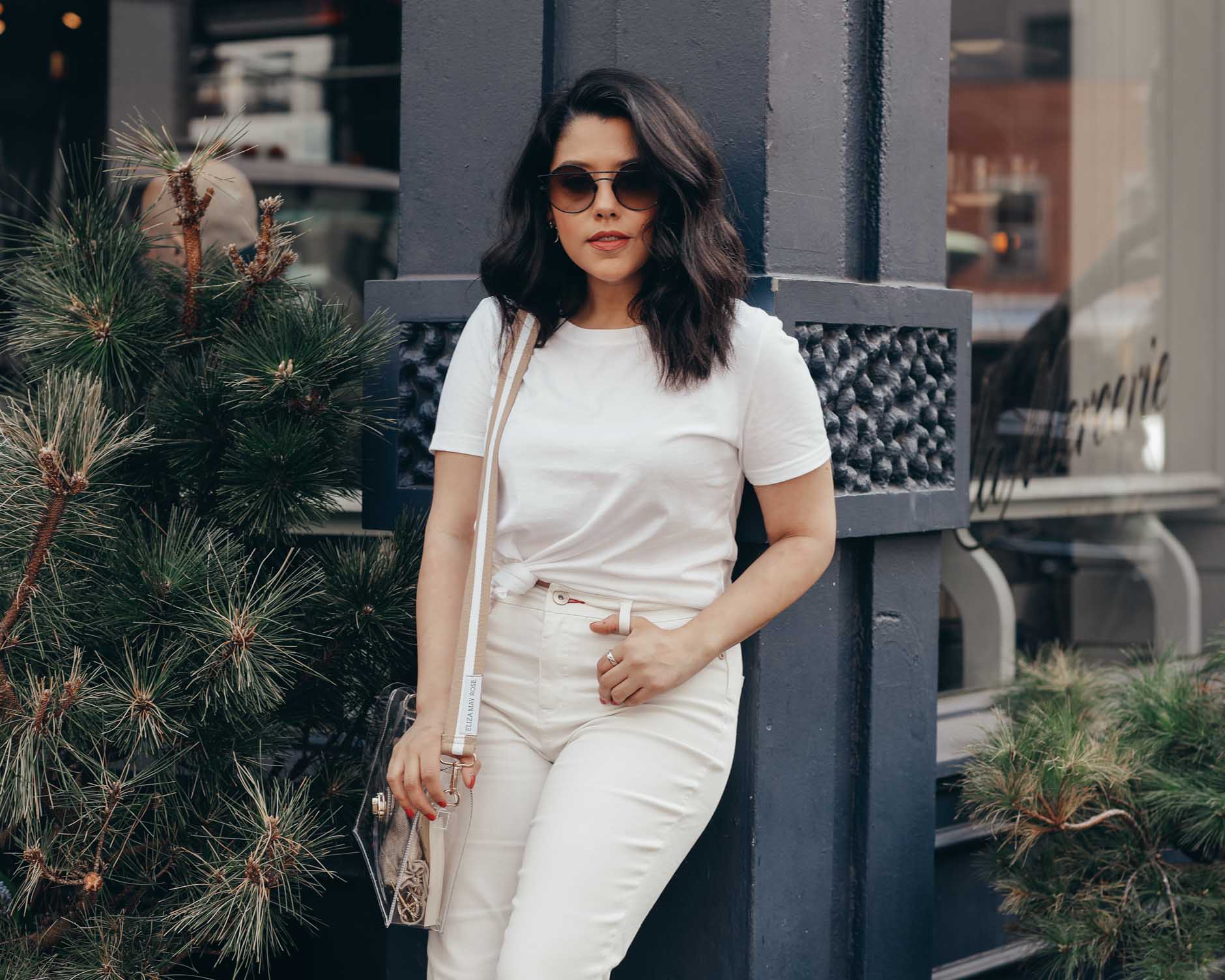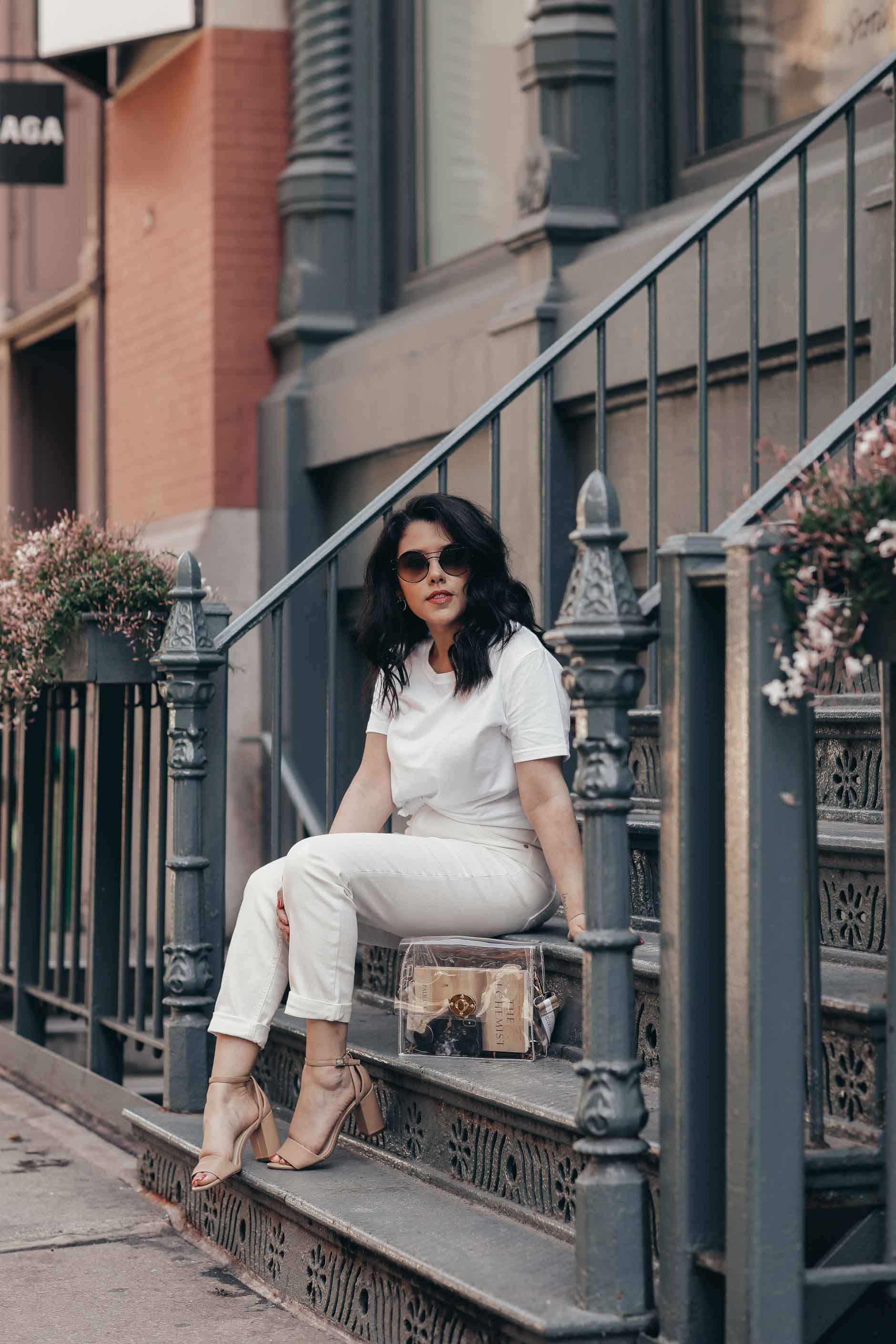 With all new product for spring, Walmart now has a much more curated online shopping experience. While searching through their trend pages to put together my own head-to-toe look, I have to admit that I had a few moments of, "Wait, this is from Walmart?!" And speaking of trend pages, you can now search more specifically for what you want, like Modern Romance for florals & pastels or Utility Chic for camo and animal prints.
I definitely have a thing for white and nude outfits, especially during the spring and summer seasons, so I knew that this was what I wanted to put together. I had been looking for a new pair of white high rise denim and I found this pair by EV1 from Ellen DeGeneres and decided to give them a try. What I love the most is that they're cropped since I'm so petite and they have more of a relaxed fit than what I was expecting.
There were so many different blouses that I could have picked, but I decided to keep it really simple and went with this white tee from Time and Tru. It was only $6! I've always felt that while my style can be a mix of chic and edgy, there's also this simplicity to it too and that's something that I wanted to express with this look. A good white tee is a great staple piece to have in your wardrobe since it's so versatile and can be paired with just about everything. I love knotting them and styling with jeans or skirts!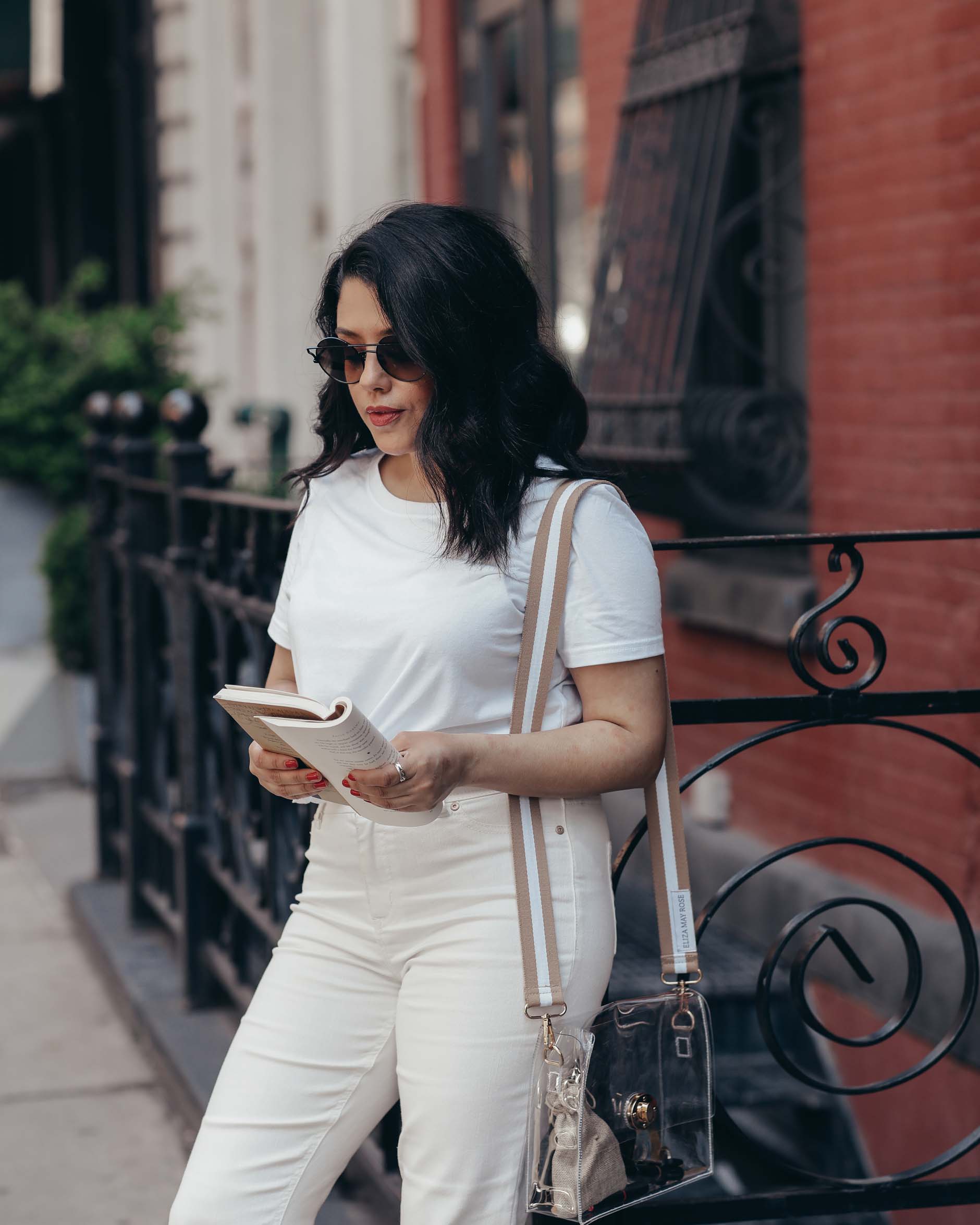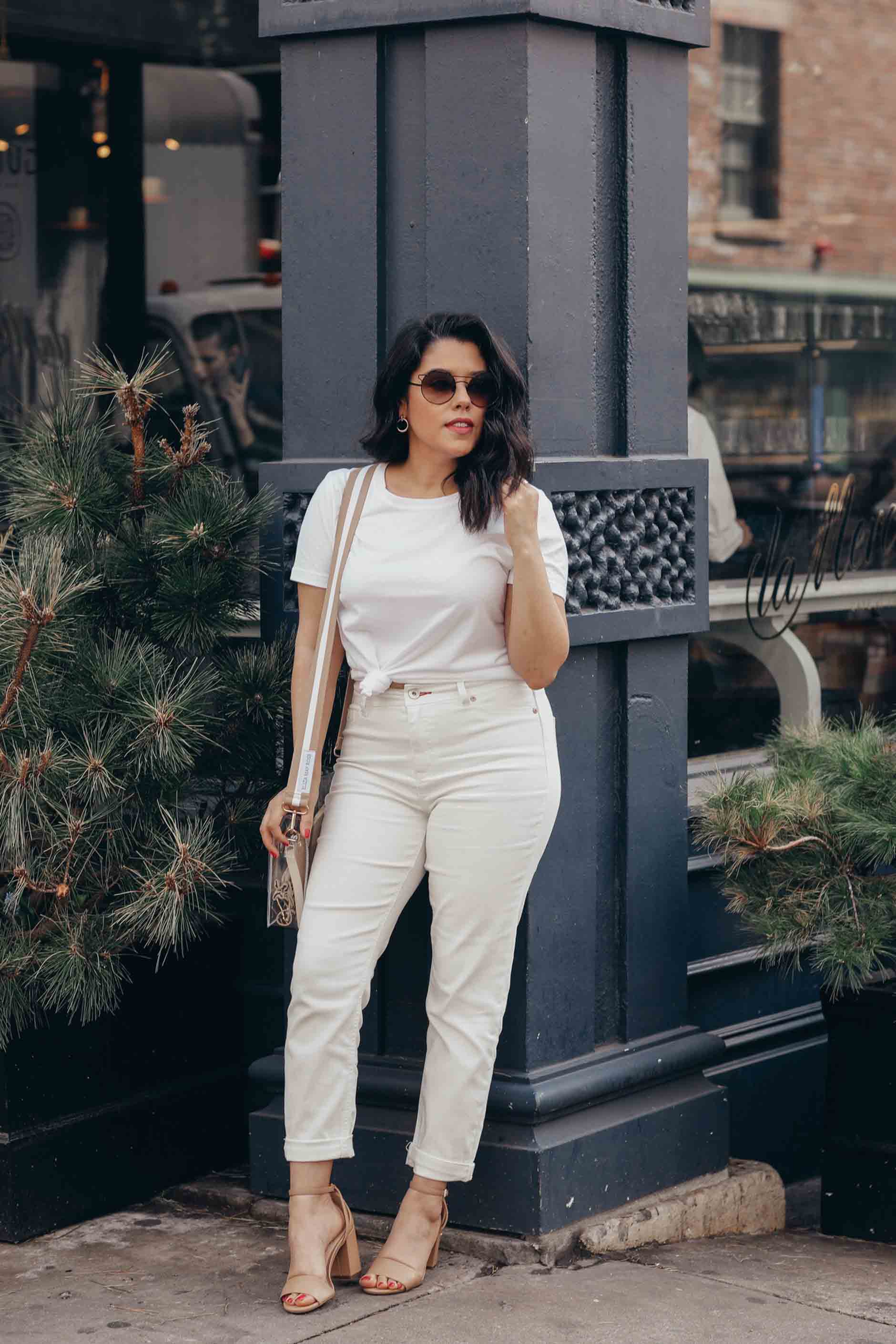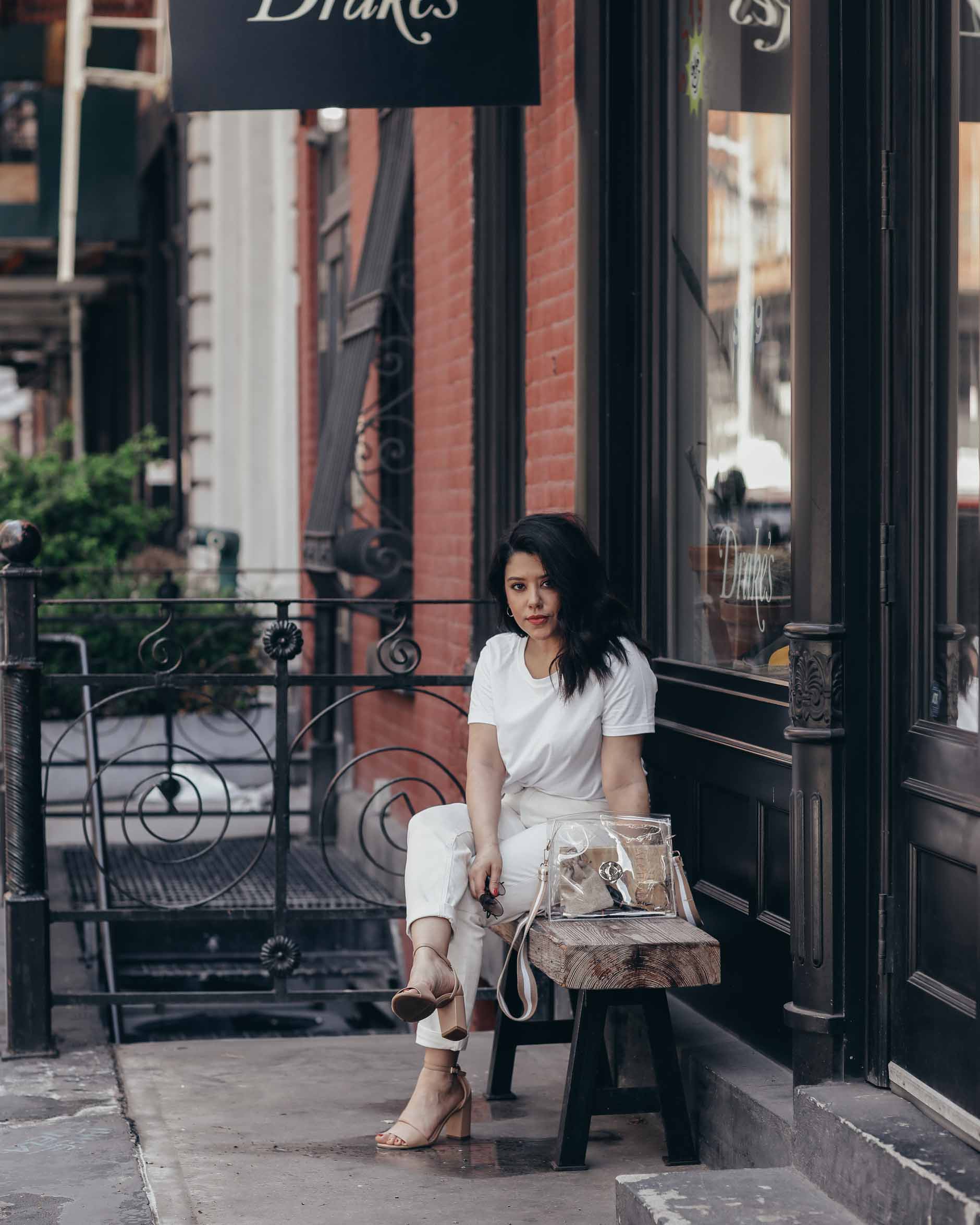 Ever since I moved to New York, I've definitely been focusing more on comfortable footwear. Gone are the days when I could run around the city in high heels. Ok, I never actually ran around the city in them, but you know what I mean. I've found myself gravitating more towards chunky heels or even kitten heels! I never thought I'd see the day, but it has come my friends. Thankfully, I found this pair from Circus by Sam Edelman. I feel like you can never go wrong with a nude pair of ankle strap sandals. They work with everything and I know these will be worn on repeat this spring and summer.
One of the spring trends that I am loving right now are transparent bags and Walmart had a great variety of different styles. This one from Eliza May Rose stood out to me since it's a little different than what I normally wear. I actually really liked the shape and the thicker nude/white shoulder strap. Transparent bags can seem a little intimidating at first since you might not want everyone to see what you have inside, but they're also great for showing off some fun items too, like the book you're currently reading. I'm reading The Alchemist for the third time!
It's been awhile since I did a style post on the blog, so I hope that you enjoyed! Make sure to check out more of the We Dress America campaign with Walmart. I think you'll find it inspiring to see so many different people from all over America sharing their style. ❤️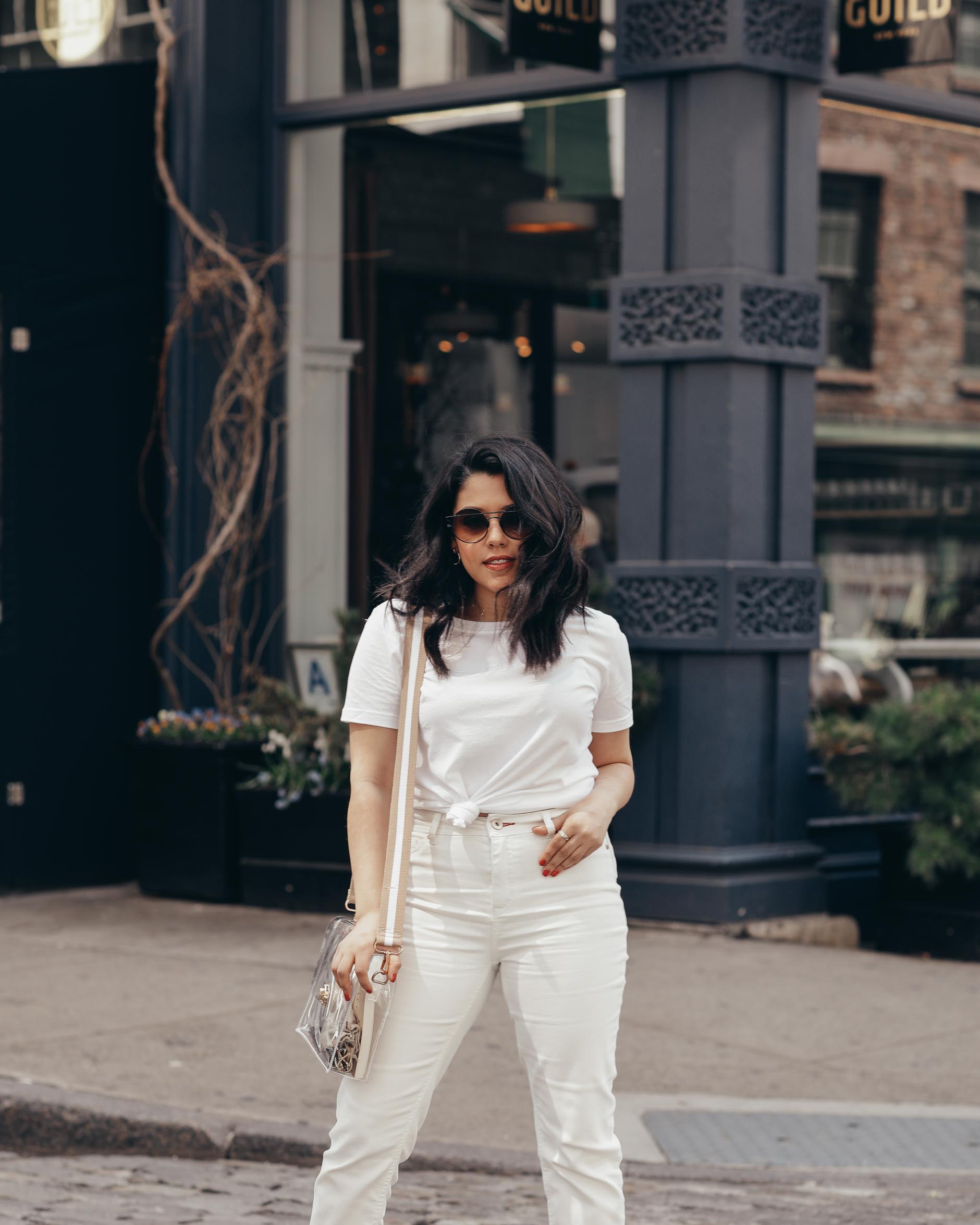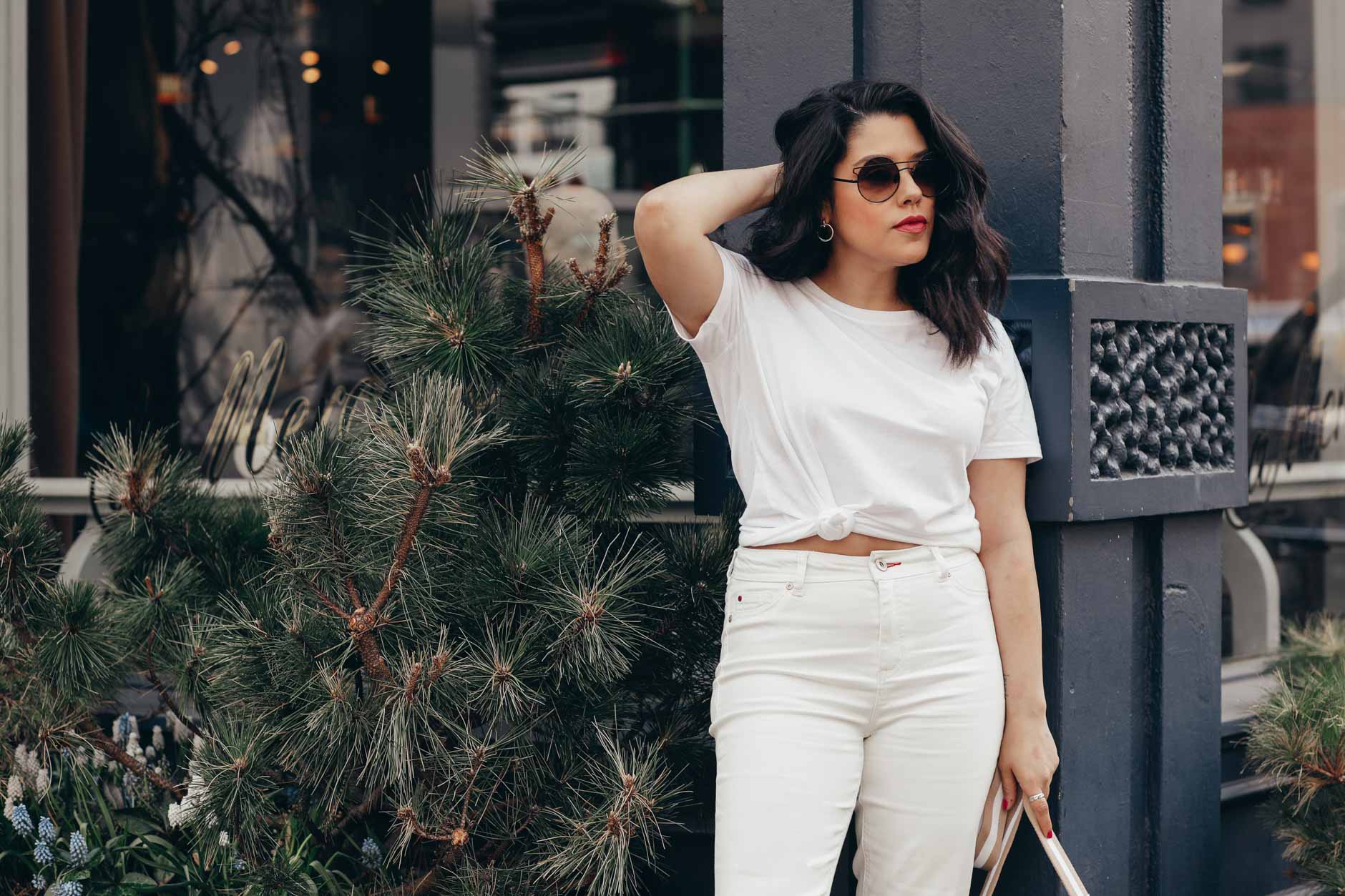 Photos by Lydia Hudgens
SHOP THE POST