It's been so long since I did an Insta-Recap!  I'm headed to Chicago tomorrow morning on an early flight and wanted to get another post in before the weekend so I figured today would be the best day for  this!
As always, here's 9 of my favorite/recent instagram pics!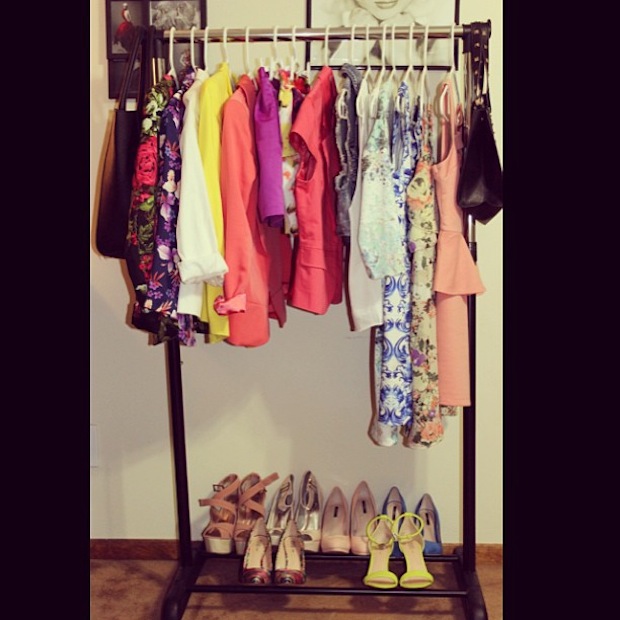 1.  Finally got myself a rolling rack!  I thought this would be perfect for the new pieces that I receive and it makes it so much easier to see what I have to style for my blog.  I got this one on amazon for $15 and it's easy to put together!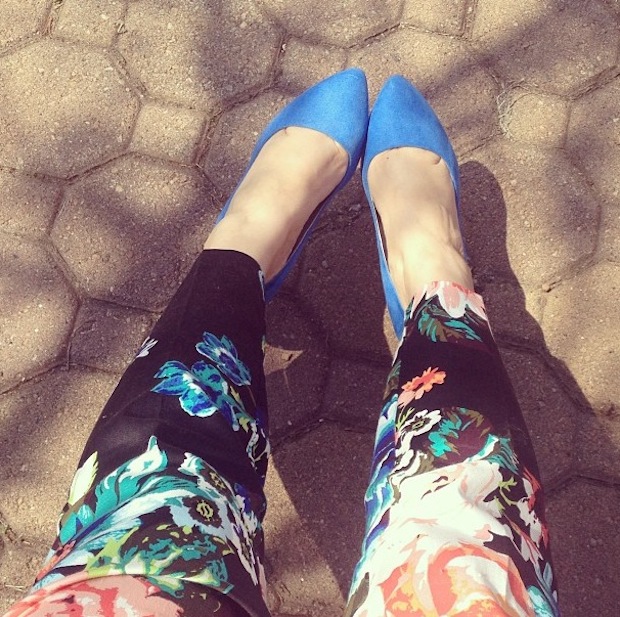 2. I went to lunch this day and wore my favorite blue shoes and floral print pants.  Love the combo!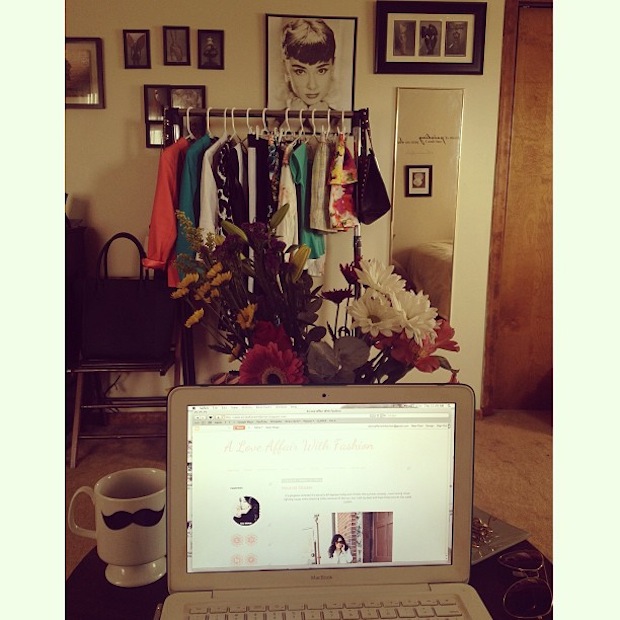 3.  My little creative space!  I have Audrey & McQueen on the wall, a view of new clothes, fresh flowers on the table, my macbook and of course my mustache mug for morning coffee 🙂 I think it's important to make your workspace inspiring.
4.  Selfie in my H&M floral pants.  I shot pictures this day but unfortunately they just didn't translate well on camera.  Love this print though!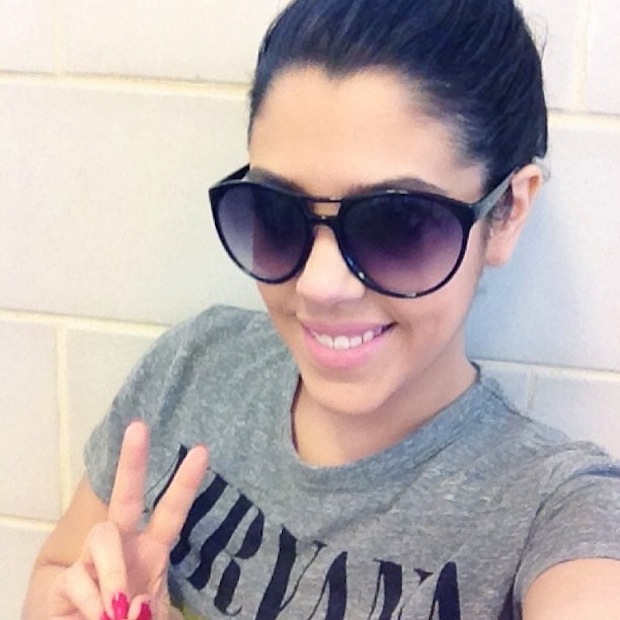 5. It was beautiful this day so I went to the park in my Nirvana tee from Forever21 🙂 Sometimes it feels good to just rock a tee and jeans!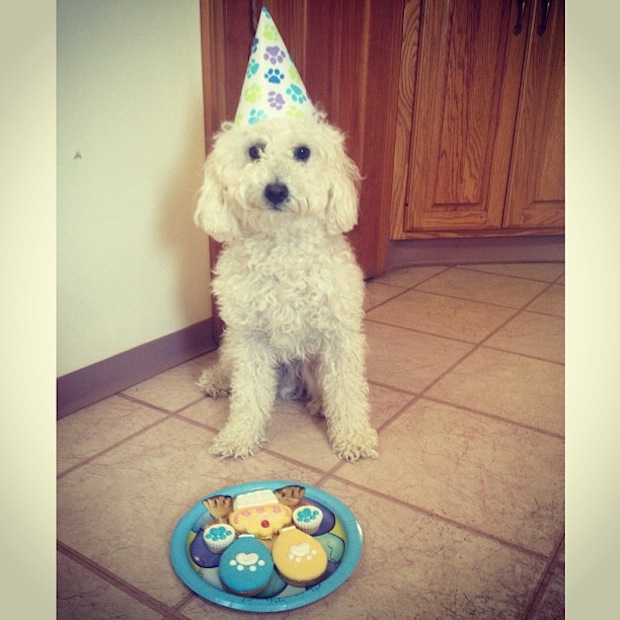 6. The love of my life turned 3!  Kiko is seriously the best dog ever and I am so blessed with him.  We always get him the cutest little birthday treats and he loves his PAW-TY hat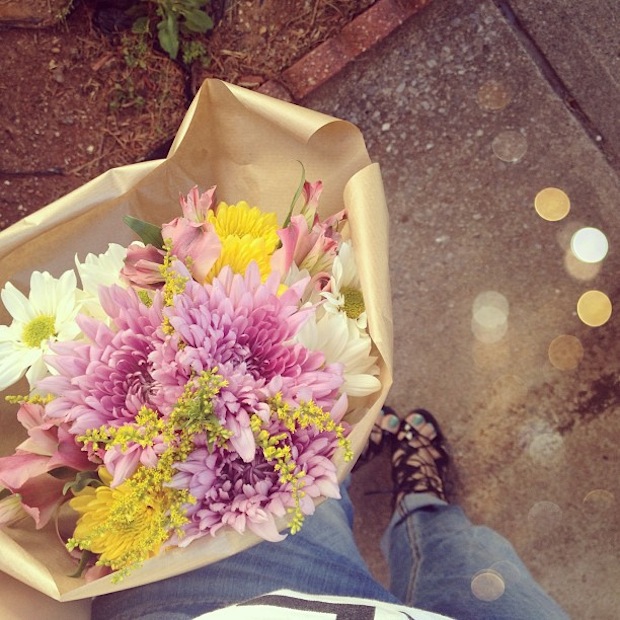 7.  I have been buying myself fresh flowers once a week for the desk in my room.  It makes me smile and brightens my day.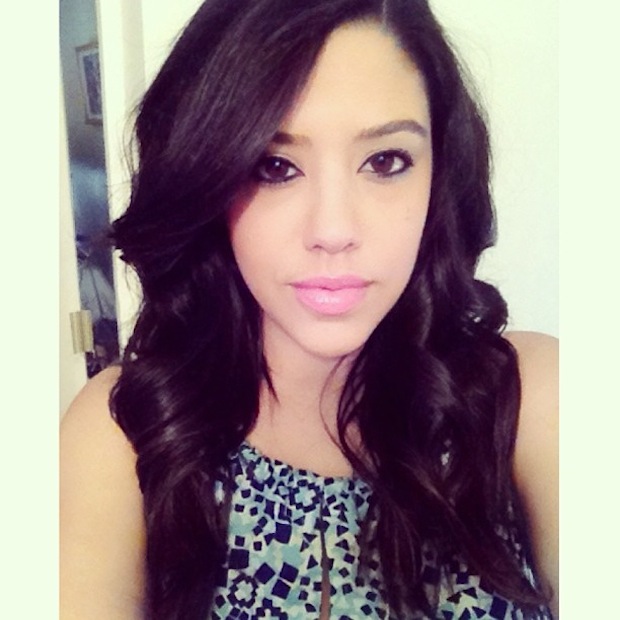 8. Took this selfie the day I shot my road trip pics for Charlotte Russe 🙂  Wearing my favorite every day lipstick MAC Creme Cup.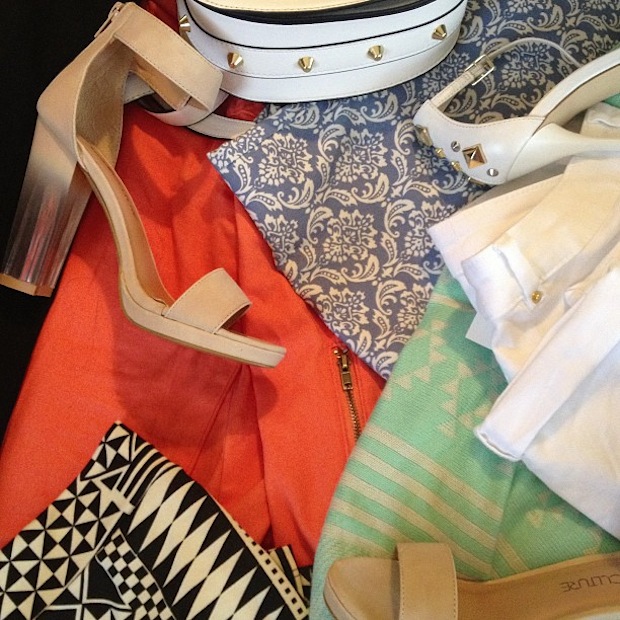 9. A little sneak peek of what I am bringing with me to Chicago.  I honestly always wait till the last minute to pack because I never really know what I will be doing and what I want to wear.  I swear I am the worst!  The weather over there has been similar to here in Jersey, just a little cooler but I am still dressing for Spring!  I really wish there was a way to transport my entire closet 🙂
Make sure to follow me on
instagram @natybaby
! I'll be posting some pics during my Chicago trip. Have a lovely weekend everyone!
<3