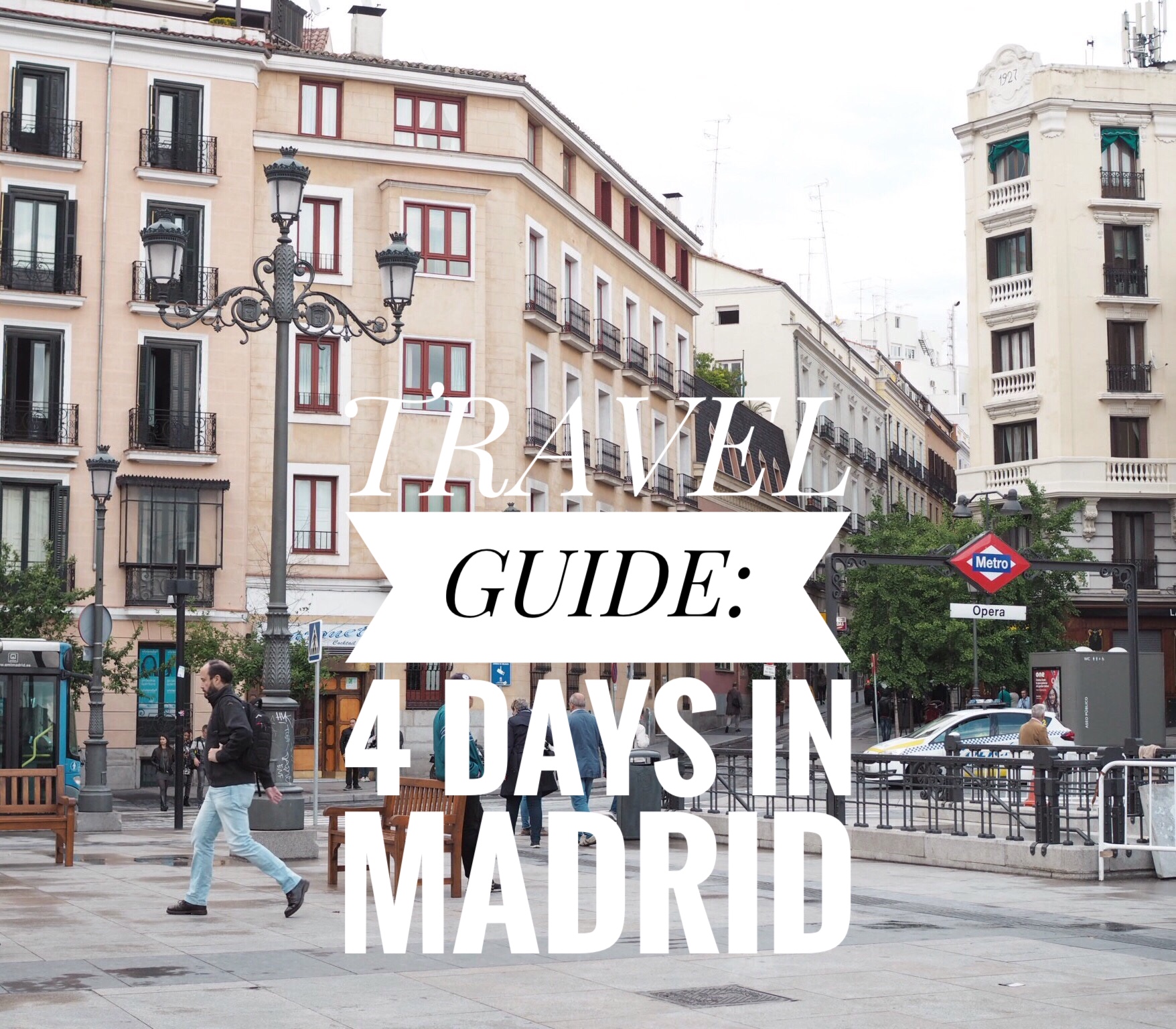 Oh, Madrid! I guess I should start by saying that it gave me my very first impression of Spain and pretty much acted as the introduction to the culture. I am honestly so happy that I started my trip here because I fell in love instantly. Madrid is so full of life and while there are of course many tourists there, it never felt "too" touristy to me. I had the perfect mix of being a tourist while also feeling like a local and I loved that. I lived on tapas for 4 nights here and drank 2 euro vino! That's a glass of wine for less than $3. What a difference from NYC. It introduced me to café con leche, which I drank every single day I was in Spain. Madrid was a lot more affordable for me as a solo traveler than I expected. I didn't even use all of the money that I took out here. I felt safe. I was cautious, of course, but I really did feel comfortable.
People always want to compare Madrid and Barcelona. I've already been asked a bunch of times which place I prefer. The truth is that for me, they both gave me a completely different experience. They're really such different cities with their own things to offer, so it's hard for me to compare the two in this way. I honestly think that it's more of a personal preference in terms of what you're looking for in a city. I loved Madrid for many reasons and since it's the first city I ever visited in Spain, it will always be special to me. I do recommend that you make a stop here for a few days whenever you visit Spain! It's totally worth checking out.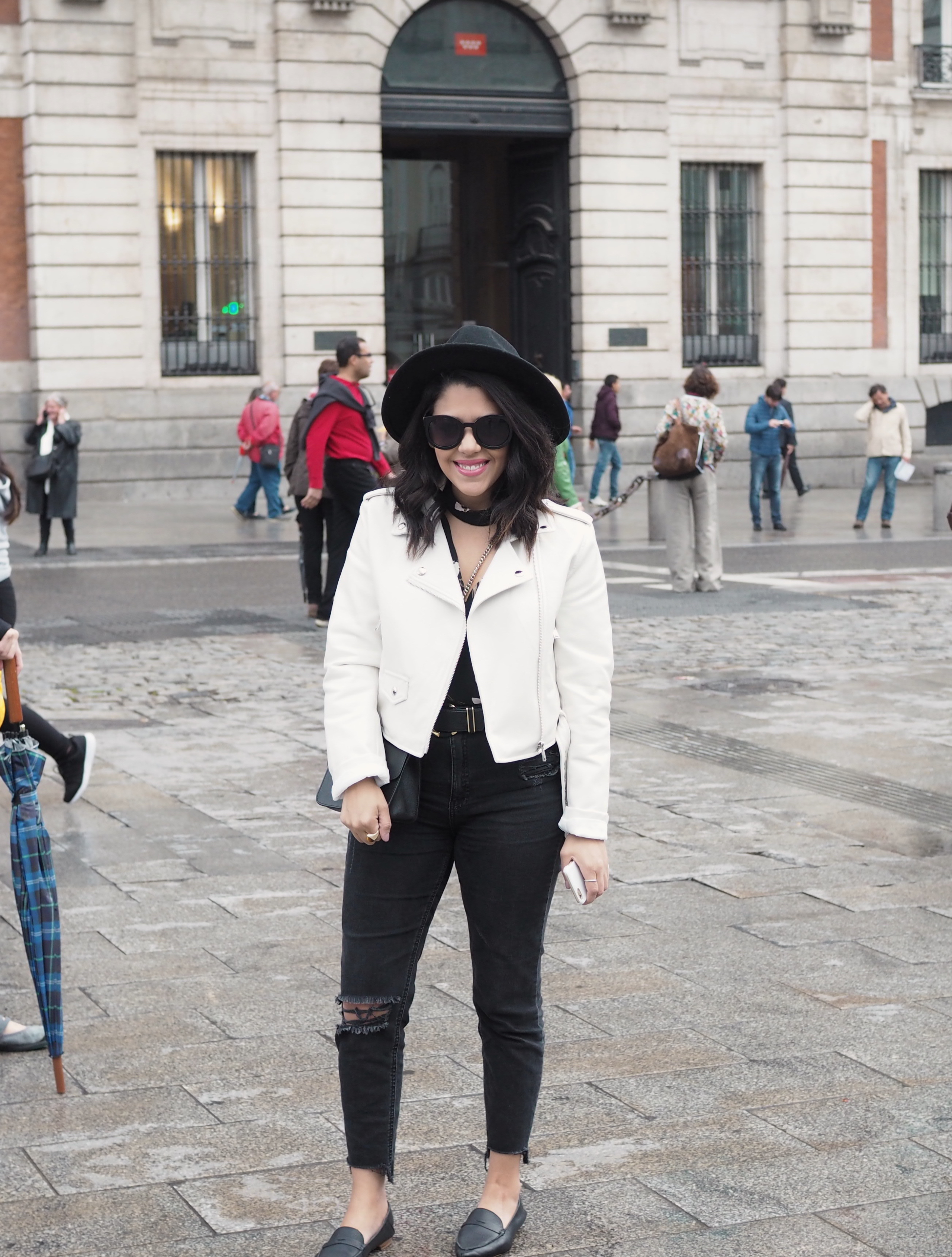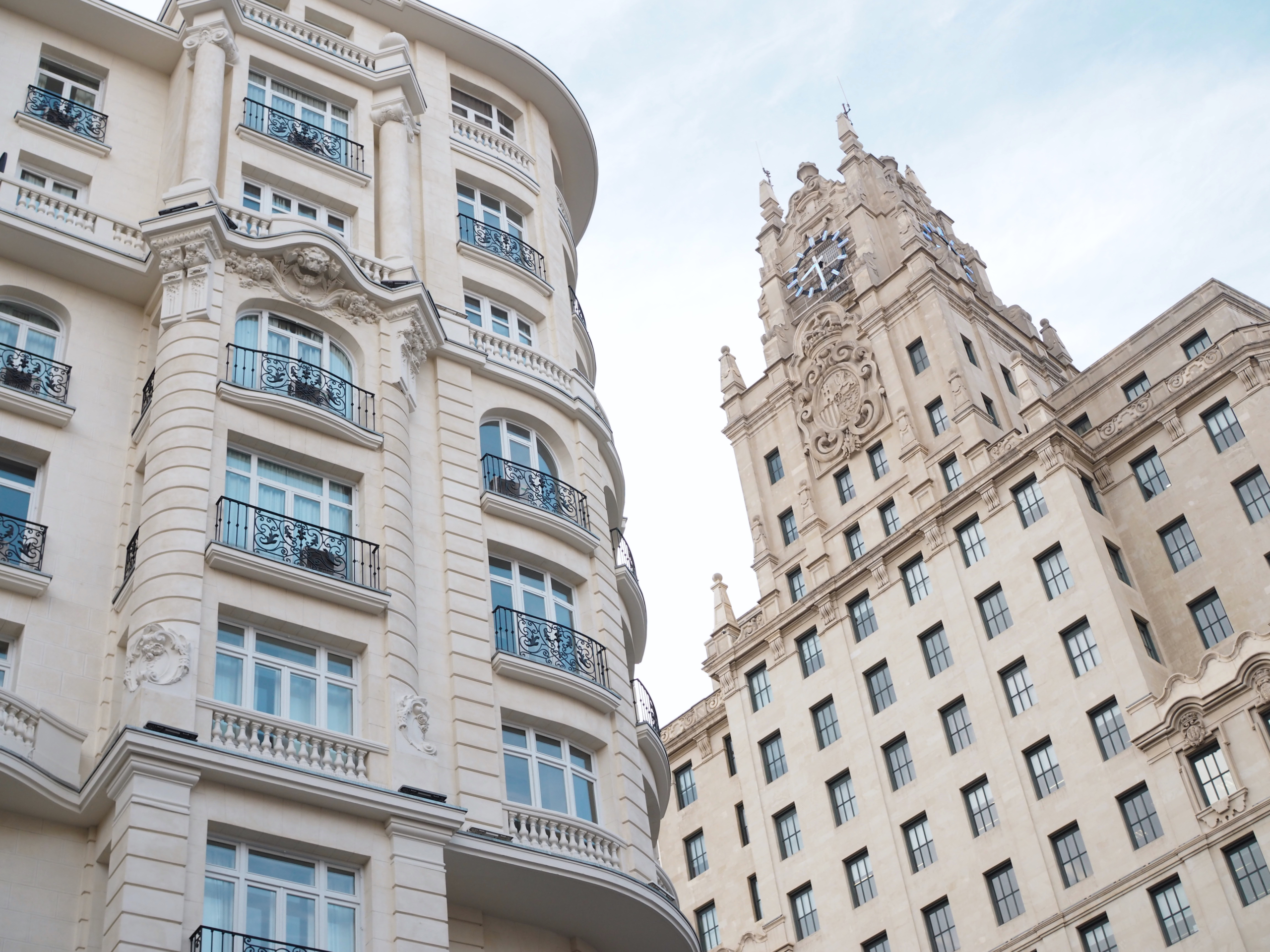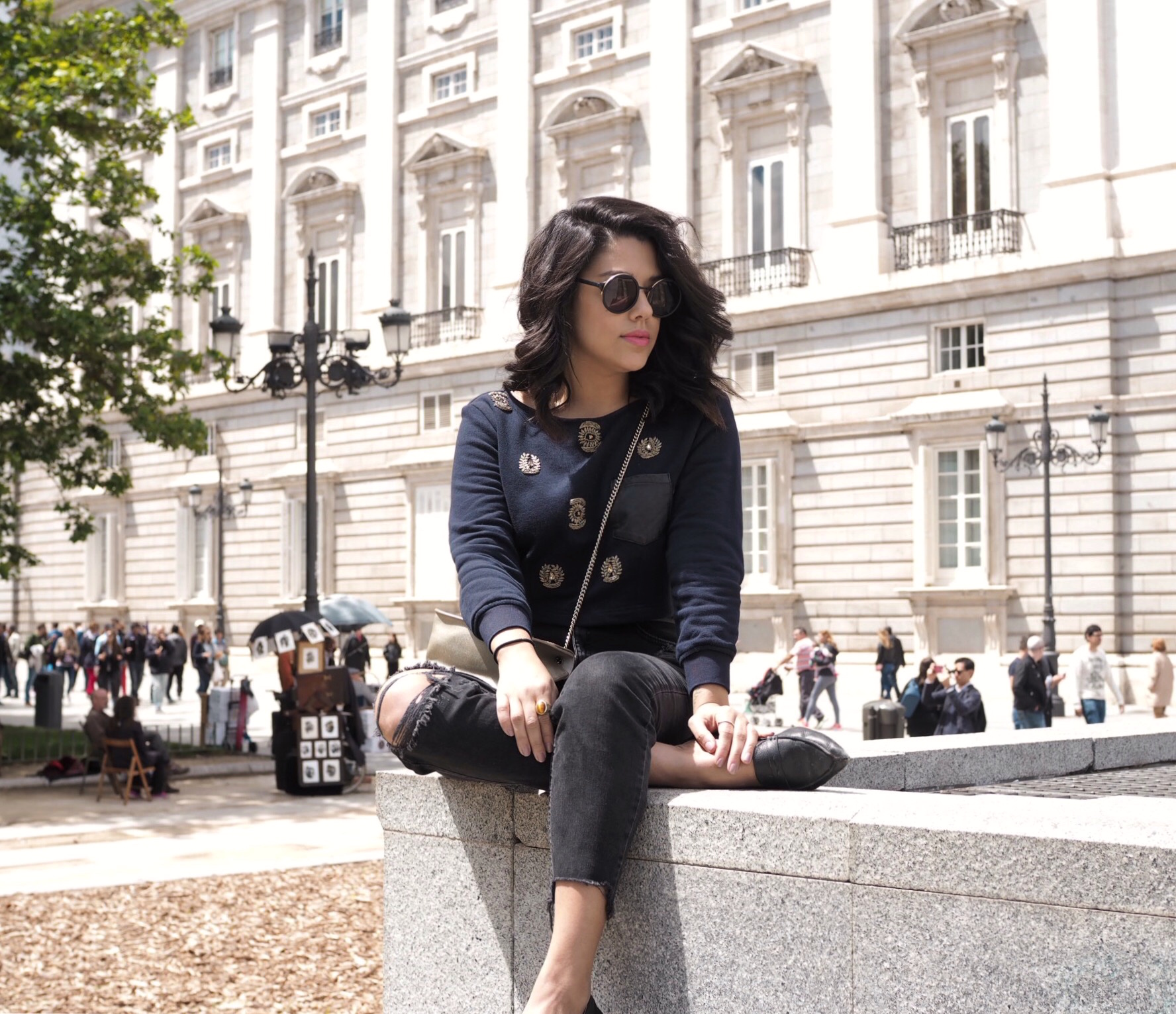 Things started off a little rocky. I was sick before I left and I got even worse in the plane. I landed in a very rainy and cold Madrid. I didn't pack for rain or cold, so I wasn't prepared. Every night for me in Madrid was horrible because of my cold. I was coughing till 4am and blowing my nose constantly. It was bad enough that I was so jet lagged and the cold just made me even more sleep deprived. I ended up buying medicine at their farmacia. The hotel recommended Couldina and thankfully that started to kick in towards the end of my stay. Another challenge for me the first day was communicating and navigating the streets. I don't speak Spanish fluently, but I do understand a lot, although it was a little difficult for me at first to get used to the dialect in Spain. I think the first day was just rough all around, so I felt so overwhelmed by it all. By the second day though, things were going much more smoothly and I instantly started to feel like I belonged. I stopped letting my cold get the best of me and fully embraced being in Spain. By day 4, I could already envision myself teaching English here in the near future.
Before I arrived, I made a list of some of the top places and sights that I wanted to see. I didn't create much of an itinerary nor did I sign up for any tours, so I basically just did it all on my own. I think that doing a tour or two is a great idea and a good way to meet others if you are traveling solo, I just didn't really prepare for this trip as much as I could have. Regardless though, I think that I was able to do and see a lot during my stay. I really wanted a mix of touristy things while also giving myself time to just chill and wander around without any set destinations. It's always a good idea to create that type of balance when traveling. I decided to make this both a travel diary and somewhat of a travel guide, so I hope you enjoy this post and also find it helpful if you ever decided to visit Madrid!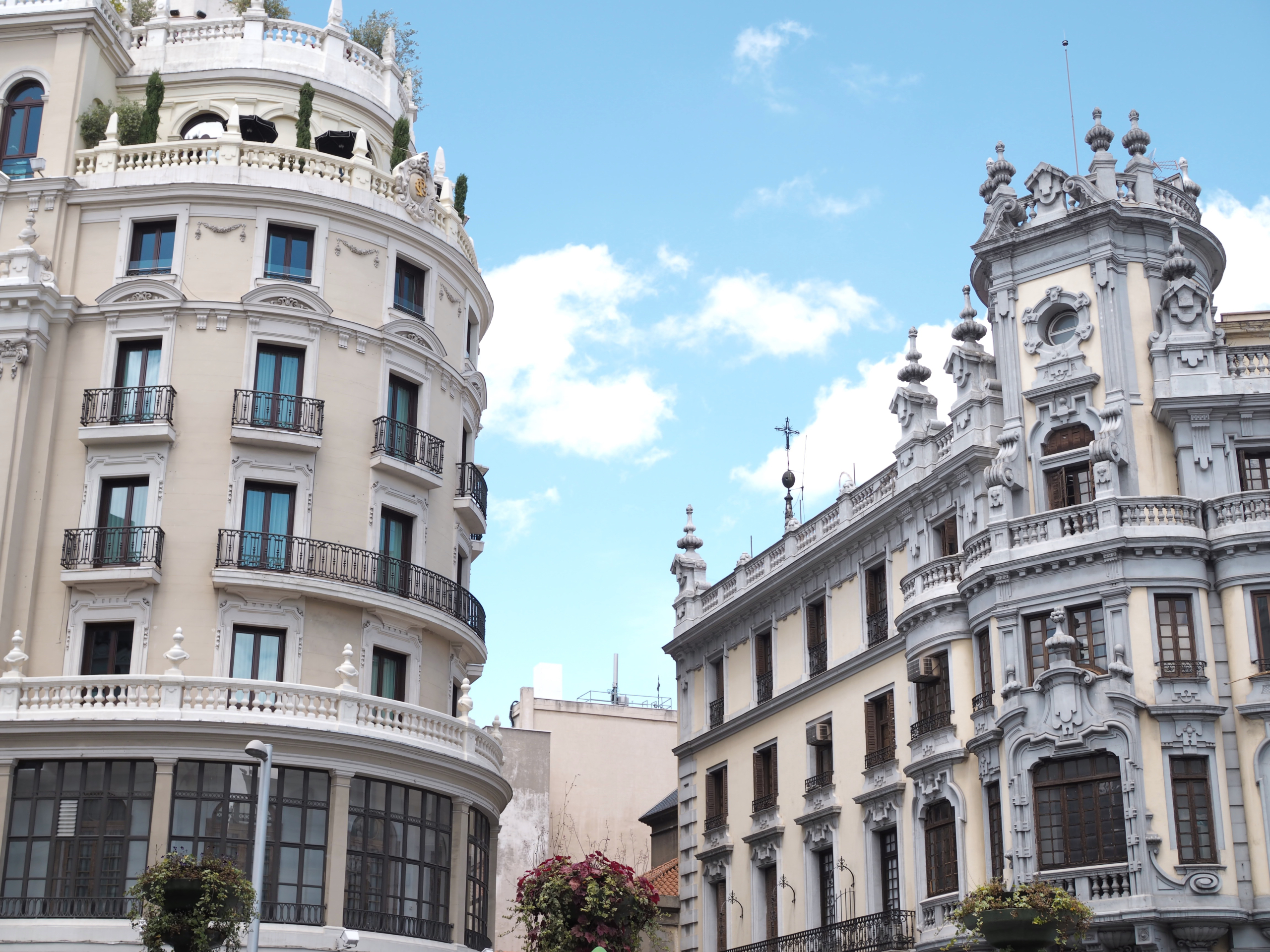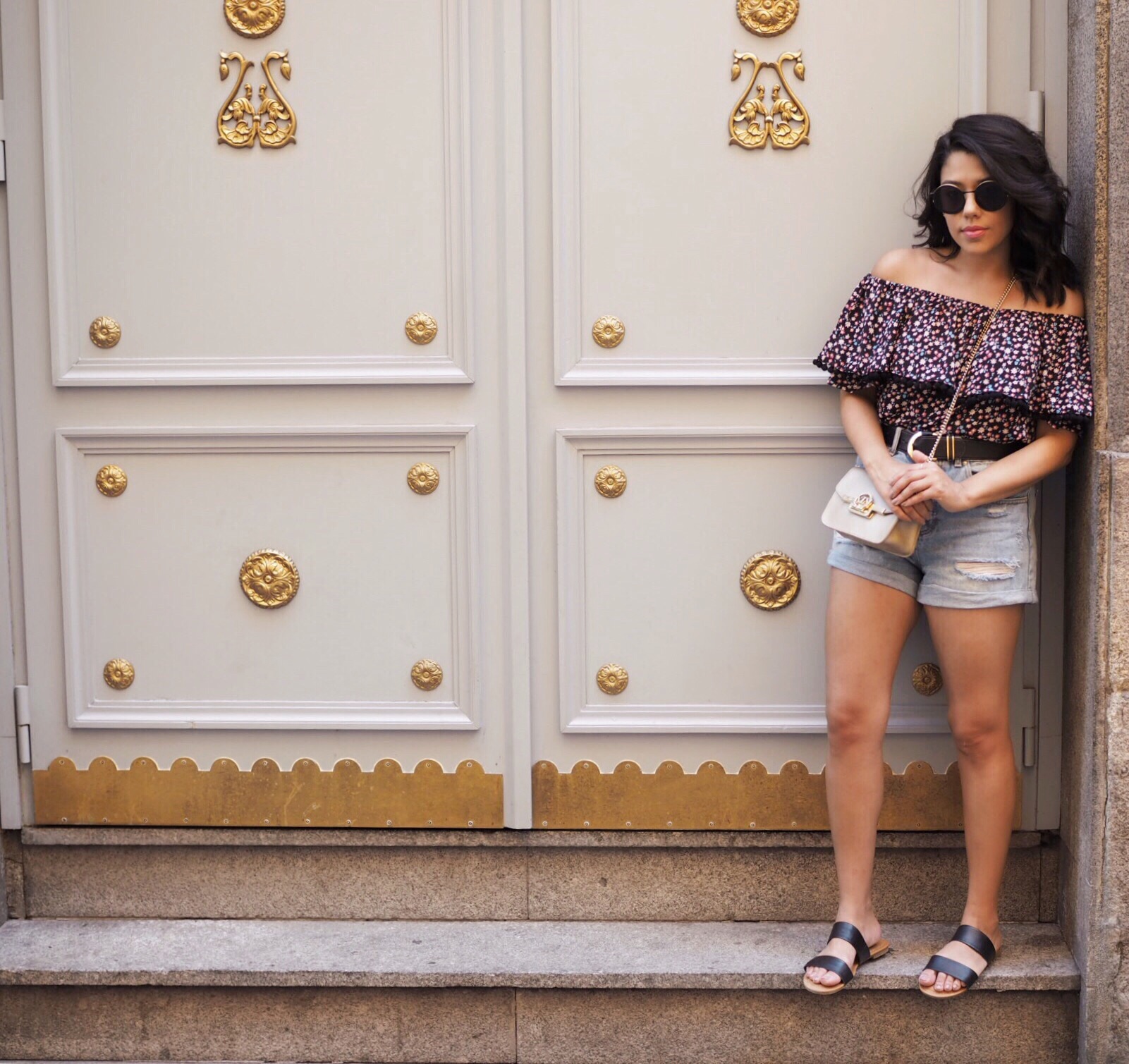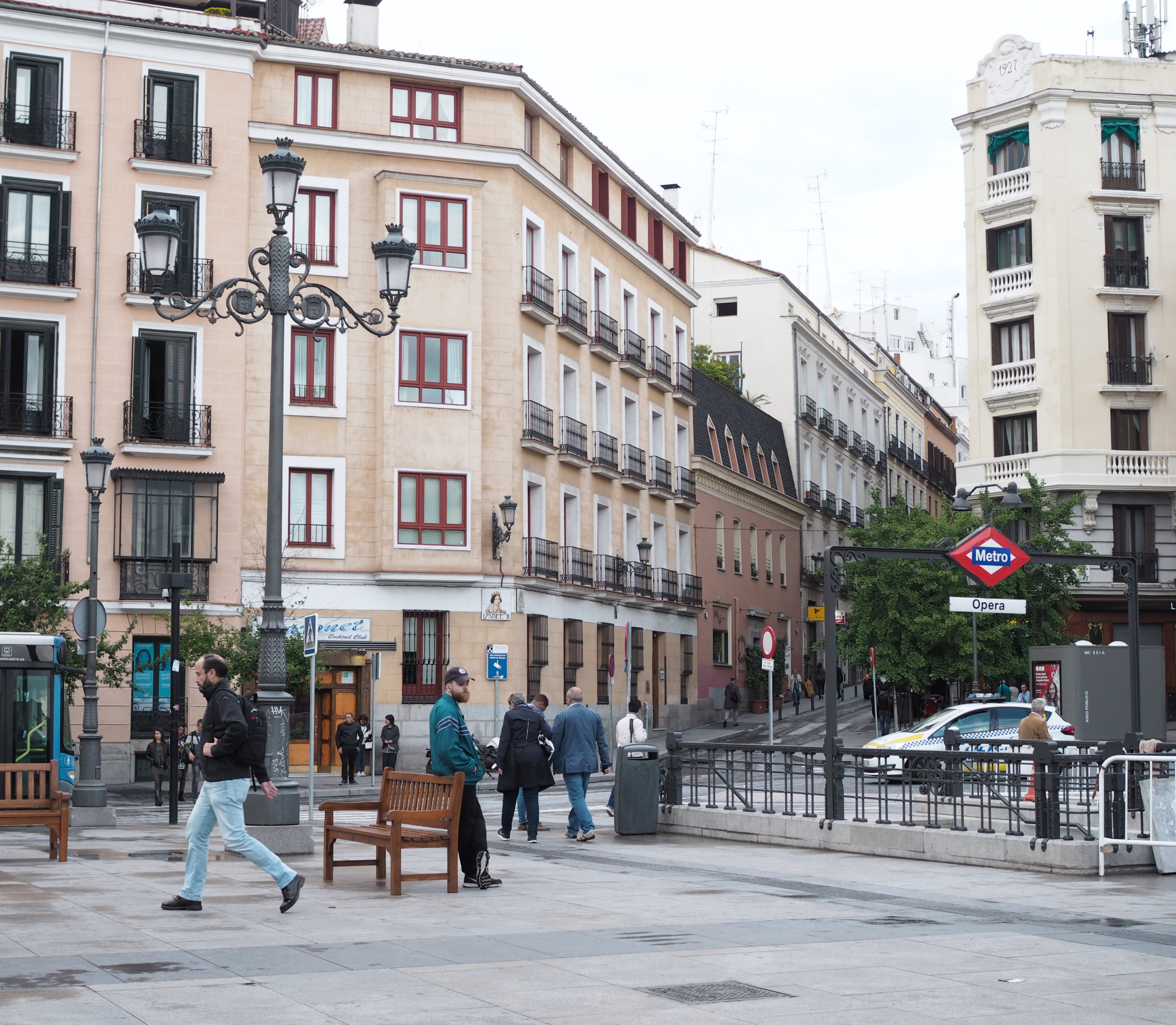 WHERE TO STAY 
Figuring out where to stay is always overwhelming. A friend of mine recommended that I stay in Puerta Del Sol [Door of the Sun] as it's the most central and tons of metros run from there. I think it was definitely the best choice for me. I was right in the heart of it all and literally walked everywhere that I wanted to go. I didn't take the metro once and only took a taxi from the airport and to the train station. Most destinations were a short 5-15 minute walk. I think the longest walk I took was to El Retiro park and the botanical gardens, but I loved seeing more of the city and the architecture along the way. I found my hotel via Trip Advisor (as I always do) and decided on Hotel B&B Puerta Del Sol because it was in such a great location and got good reviews. The hotel itself didn't have many amenities or much to it, but my room was clean and had everything that I needed. It was also a great size for a hotel room in Europe. I was very comfortable in the hotel and felt safe in the area. These are two key factors when choosing a hotel. As soon as I walked out the door there were plenty of shops and cafés all around me. There were also plenty of metros and taxi stands in the plaza. I walked alone at night back to my room after dinner and felt 100% ok to do this. There were people out and walking the streets literally till 5am. I could hear them from my room window (only real downside to the hotel location). My last two nights I changed rooms to one facing the back and it was SUPER quiet.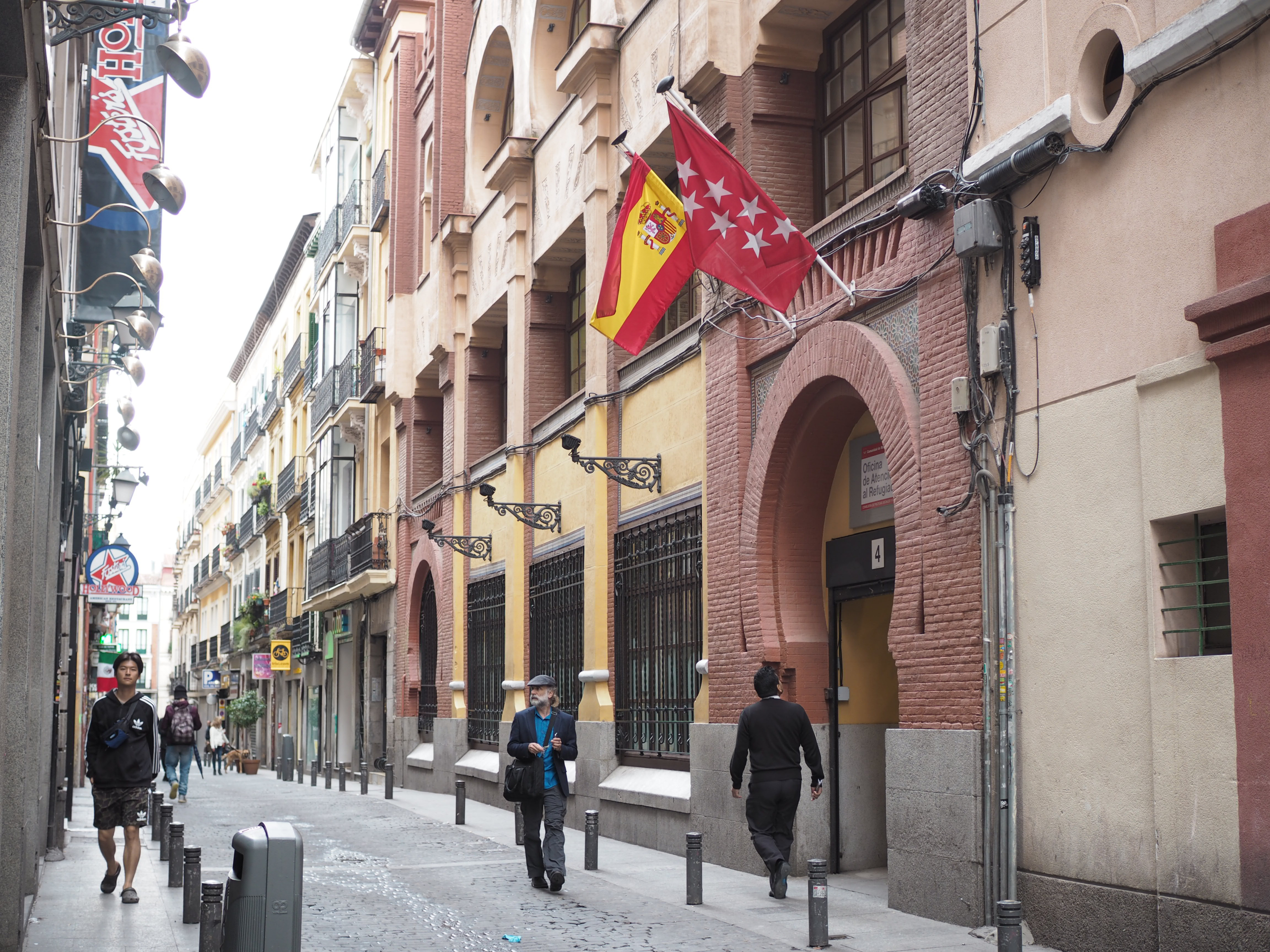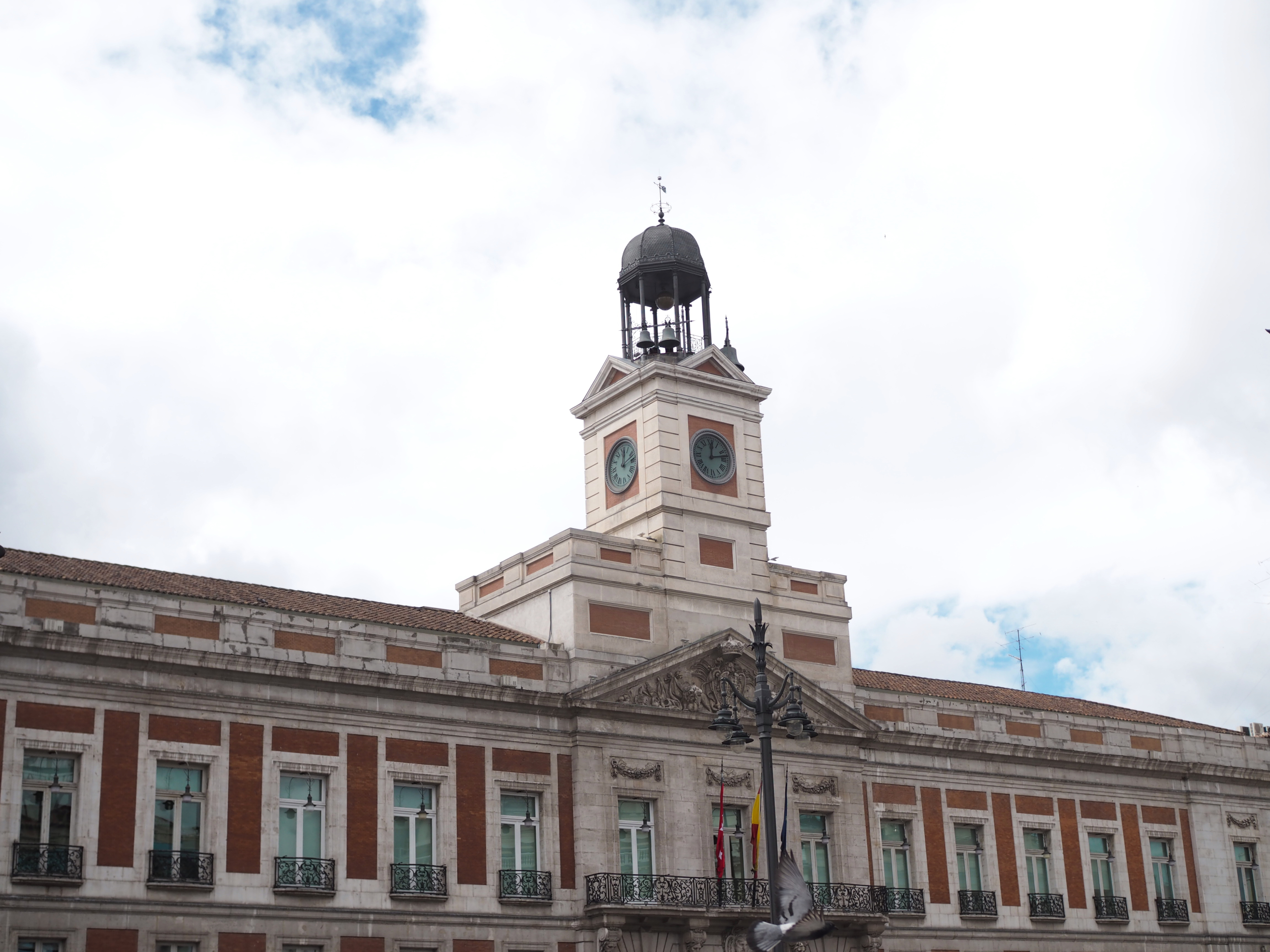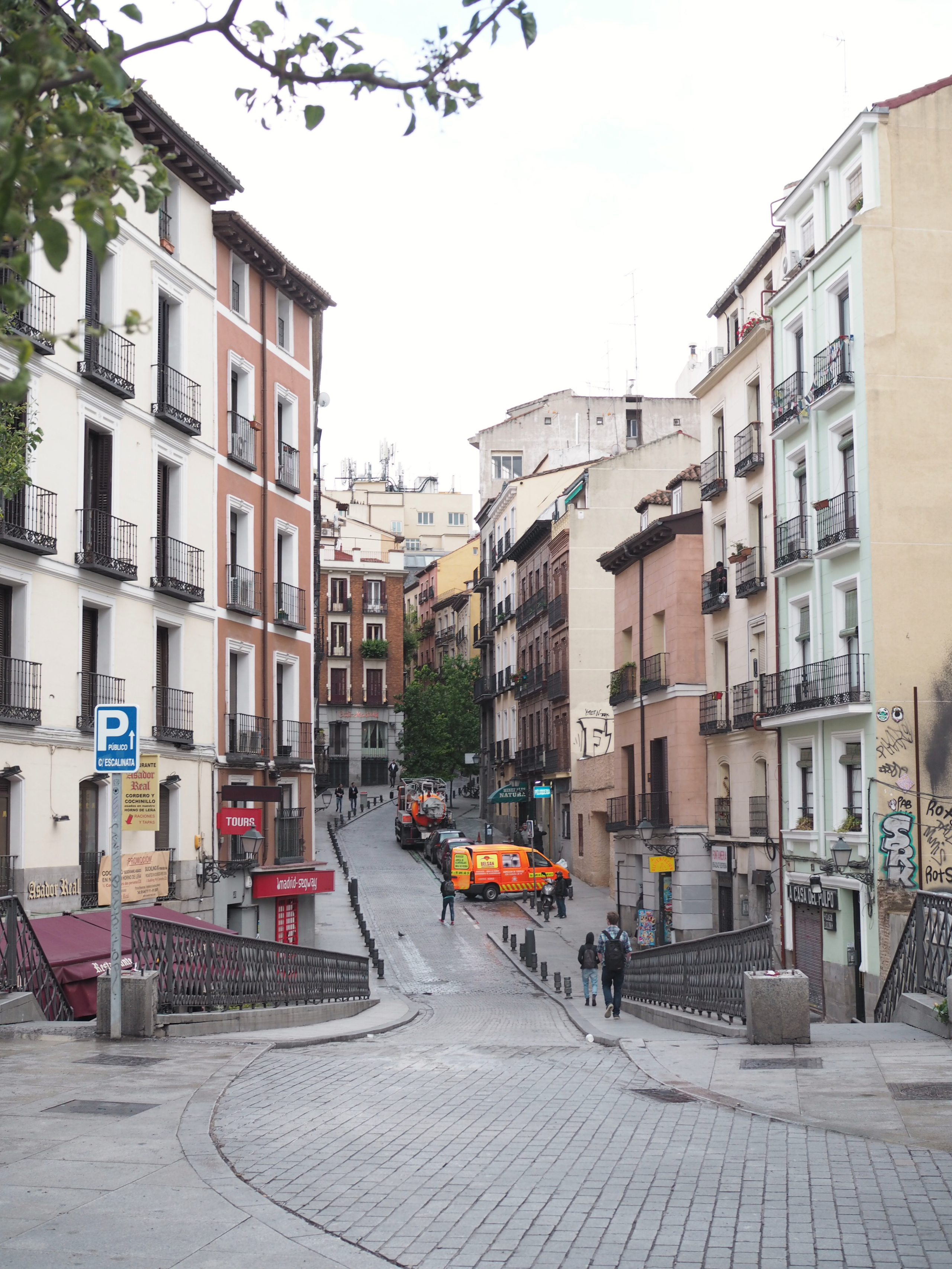 WHERE TO GO 
Mercado de San Miguel is an absolute MUST. It's an amazing indoor market right near Plaza Mayor. There's a bunch of little spots inside where you can order tapas and drinks. I loved the atmosphere. It's so vibrant and full of life. Very trendy and it gets very crowded. It's super touristy though and sometimes hard to grab a table and stools. I had a friend staying in Madrid a few nights that I was there, so we came here together for a few drinks and some burrata before heading out to dinner. It was definitely easier to keep a table with two people.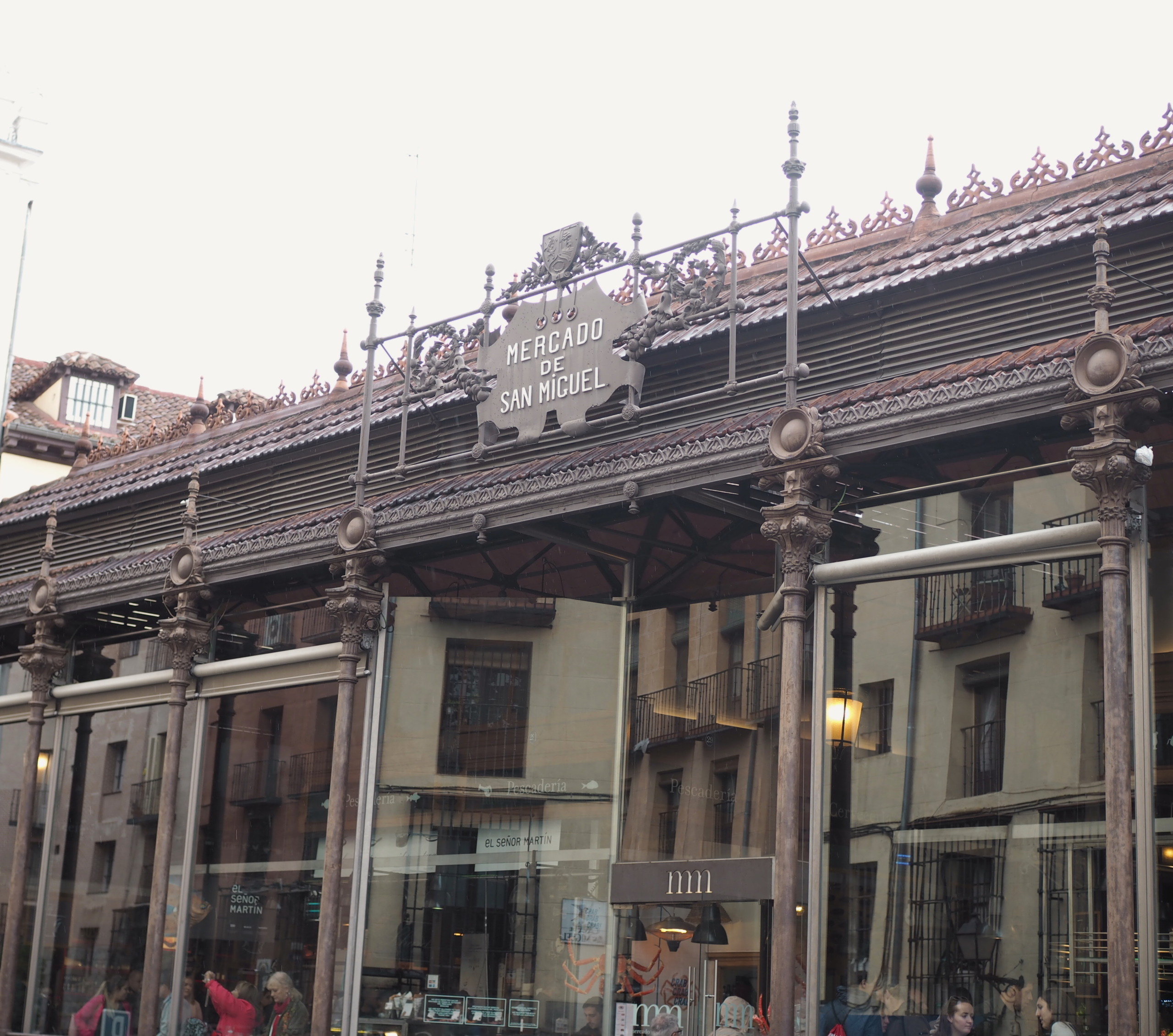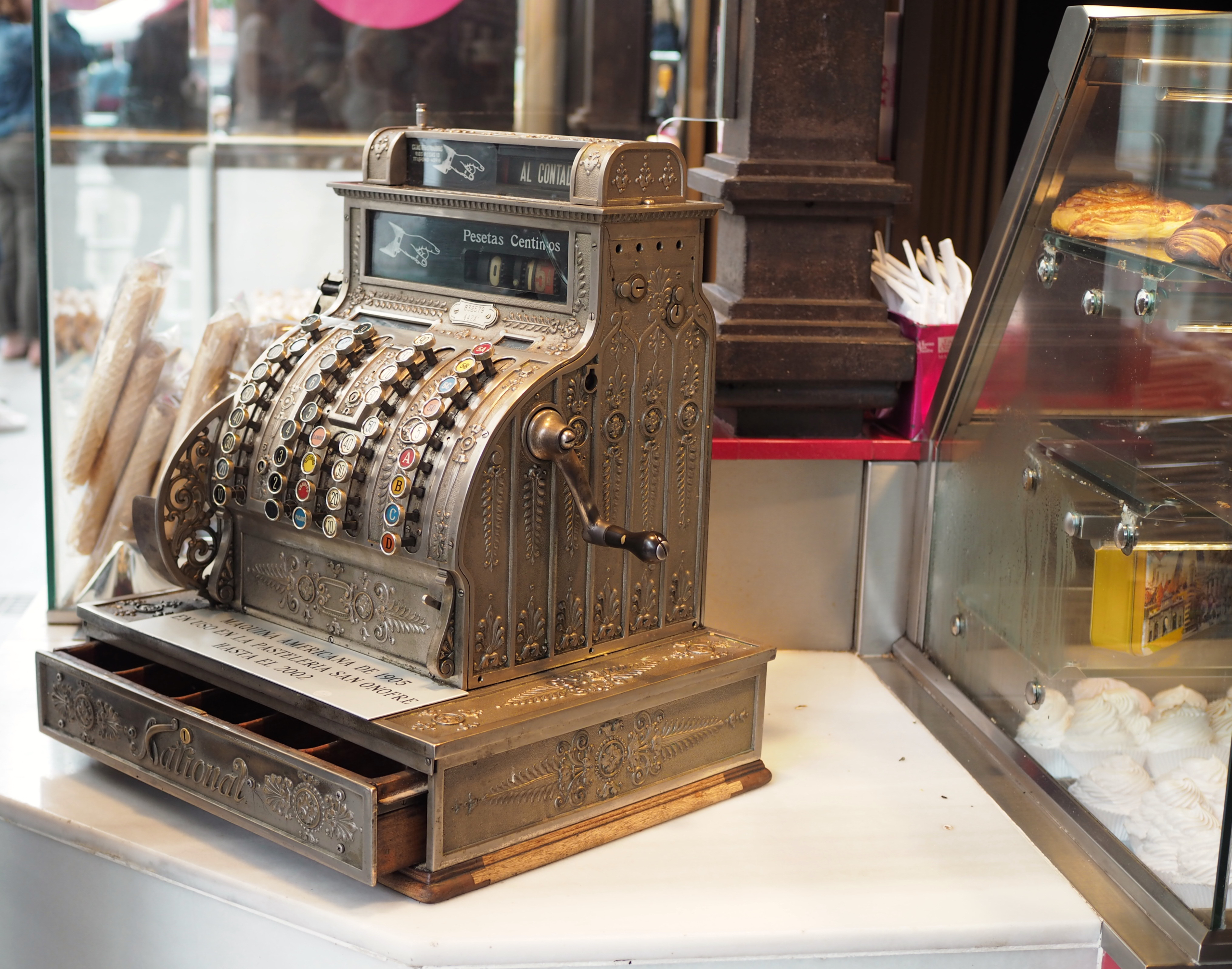 Plaza Mayor is another touristy, but must-see plaza in Madrid. It was a short 5 minute walk from my hotel, so I wandered in this area a few times. There were some live performances here at night because of a festival that was going on. I didn't eat there, but there are spots to eat or drink and people watch. Although, I did have some yummy gelato here. It's literally two blocks from the market, which I discovered on the second day during a down pour.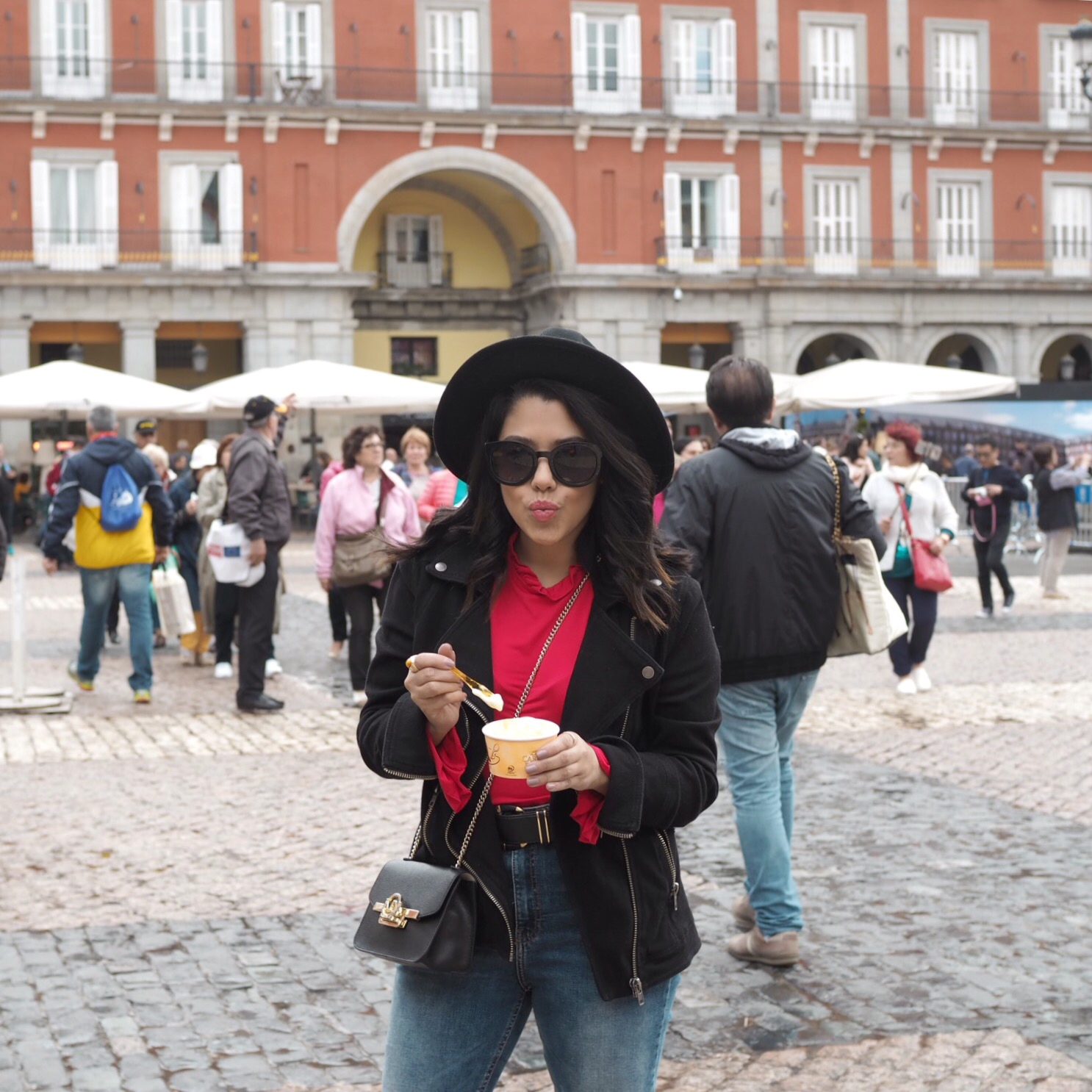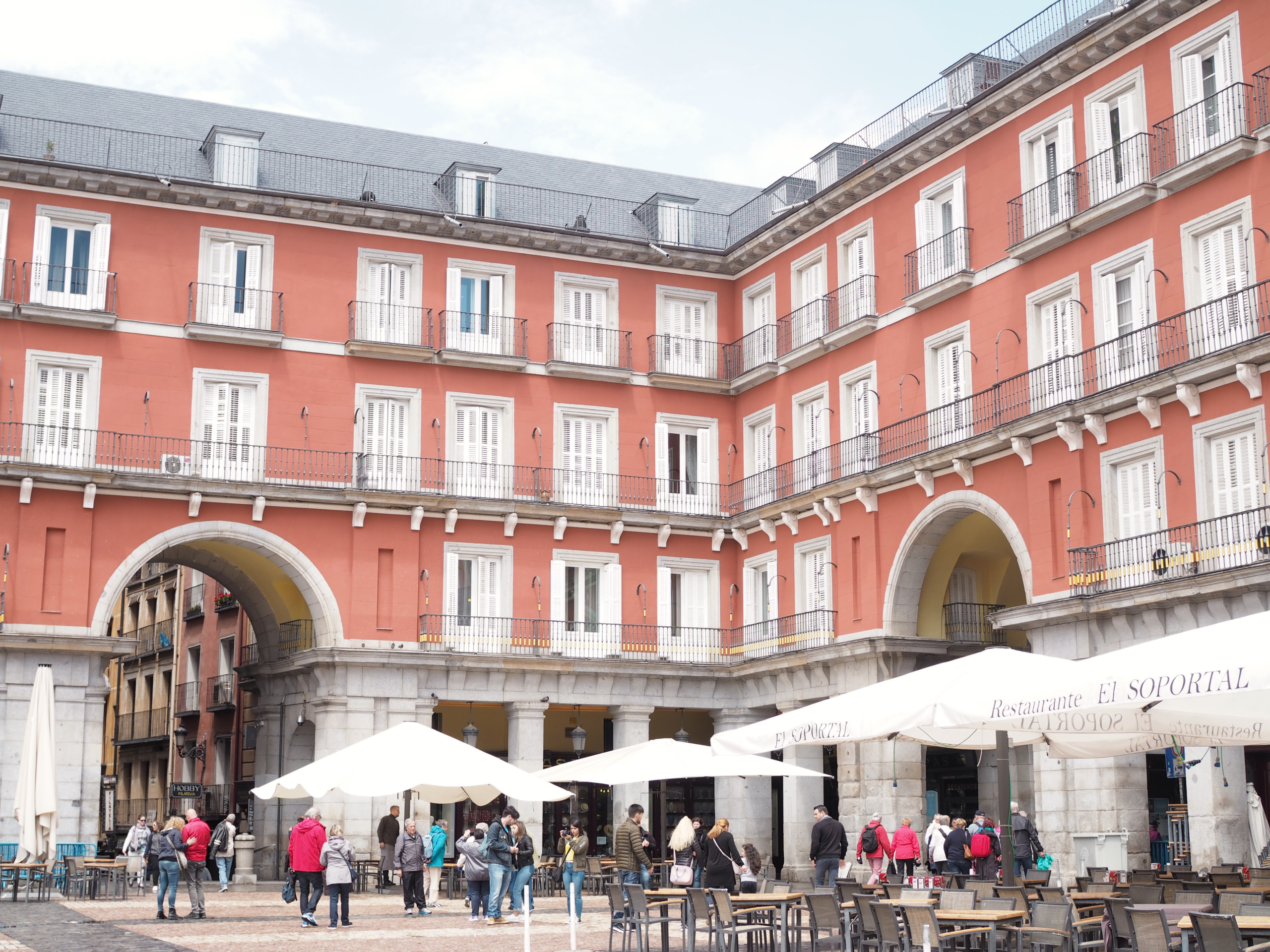 La Latina is another neighborhood in Madrid. I definitely recommend coming here at night. I did a little tapas/vino crawl here on Calle Cava Baja my second night. I can't remember the names of all the places I went to, but there were tons of options to choose from on this street. It's really great for jumping around from place to place for a fun night.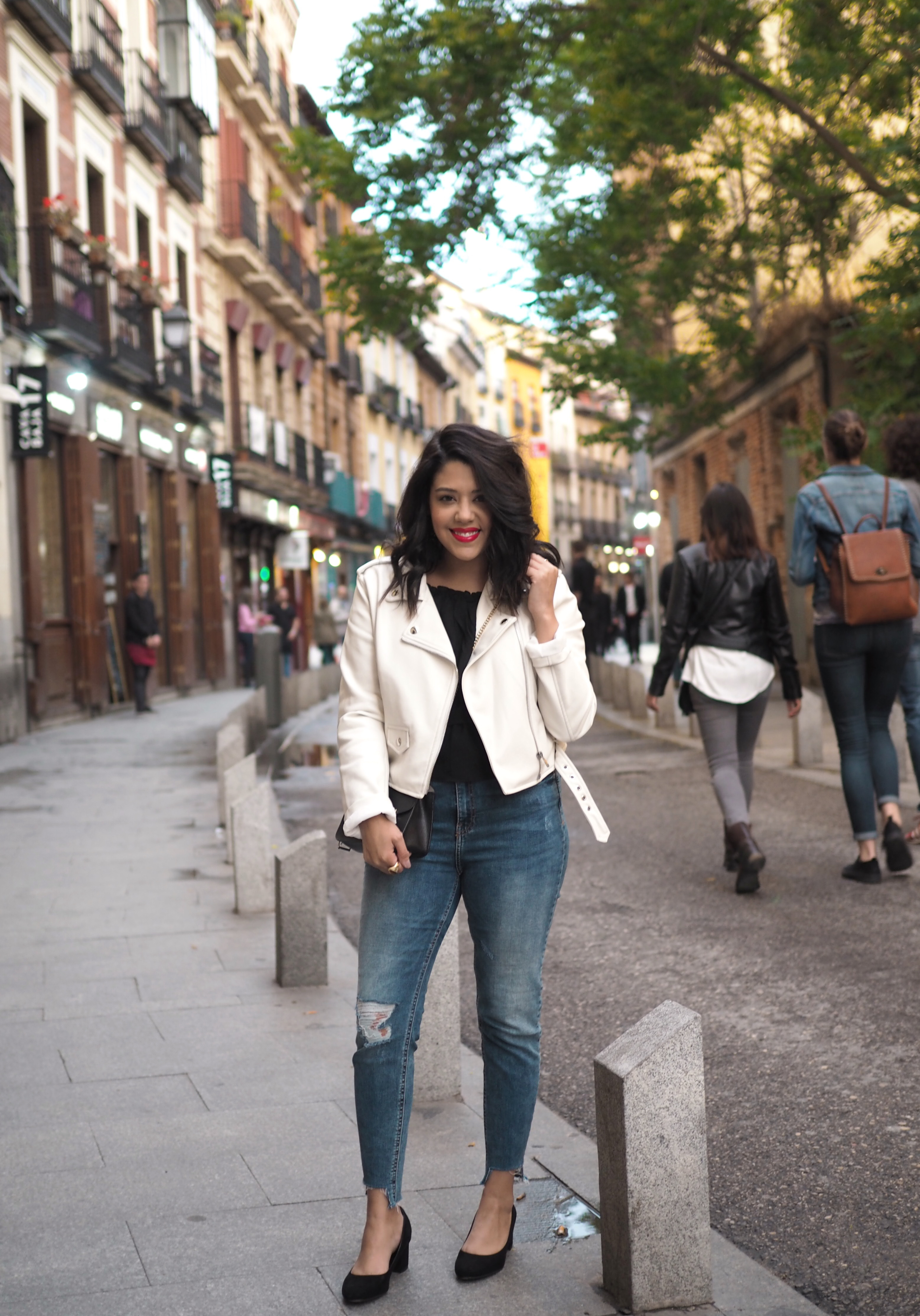 Prado is one of the main museums in Madrid. I did not actually go here, but sort of wish that I did. Since it had been raining the first two days, I decided to just do all outdoor things and take advantage of the sun whenever it came out.
Puerta Del Sol is where I stayed and it's one of the main plazas, so if you stay somewhere else make sure to come check this out. There are tons of great places for shopping right across the street and it's where I fell in love with Bershka. I must have gone there a ton of times while in Spain and bought something different each time, ha! There's also Zara, Pull & Bear, Lefties, TopShop and more! I saw so much live music in this area, including a mariachi band. It was just so fun and lively each and every time I walked the streets over here. Tons of cafés in this area too.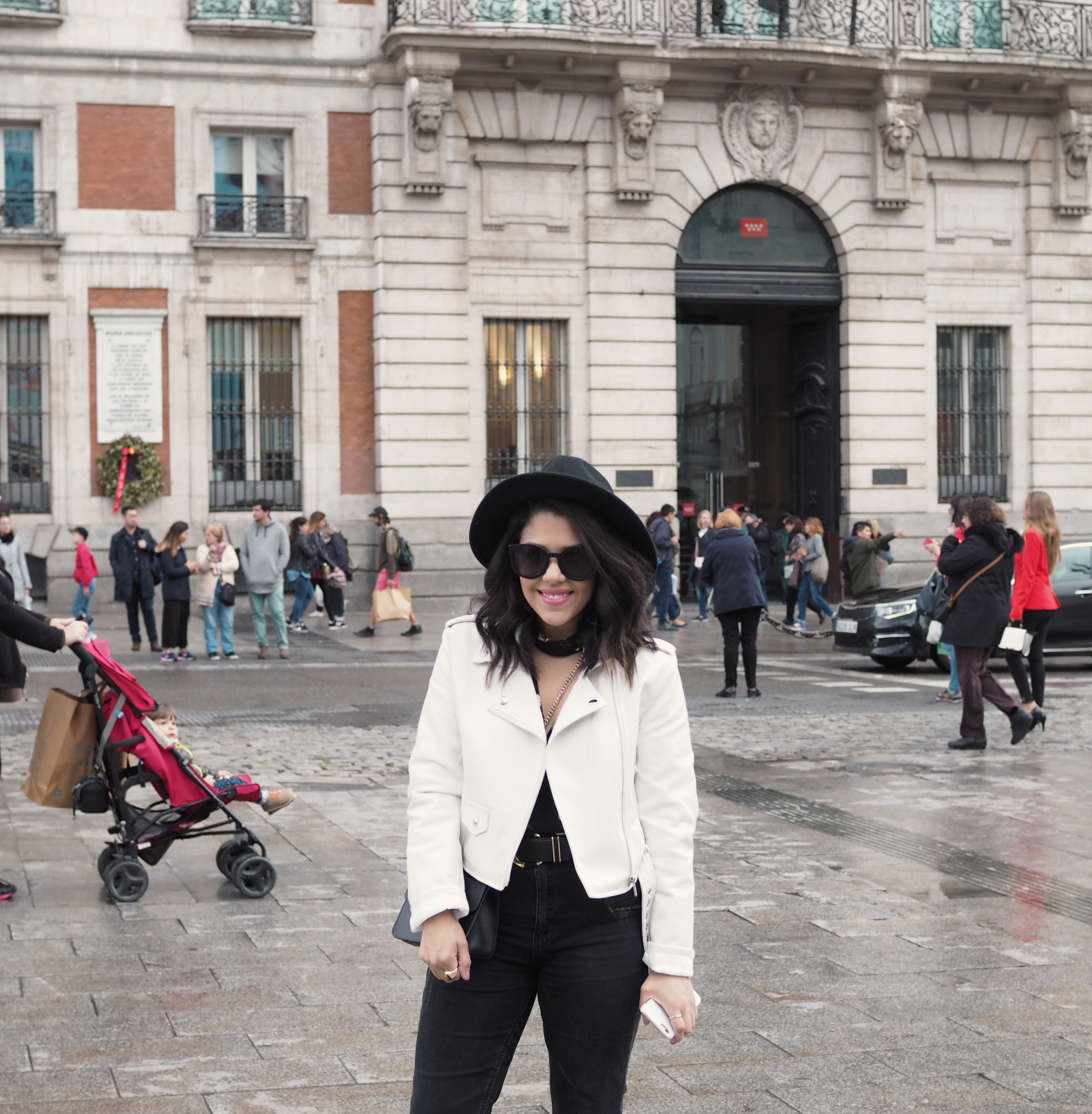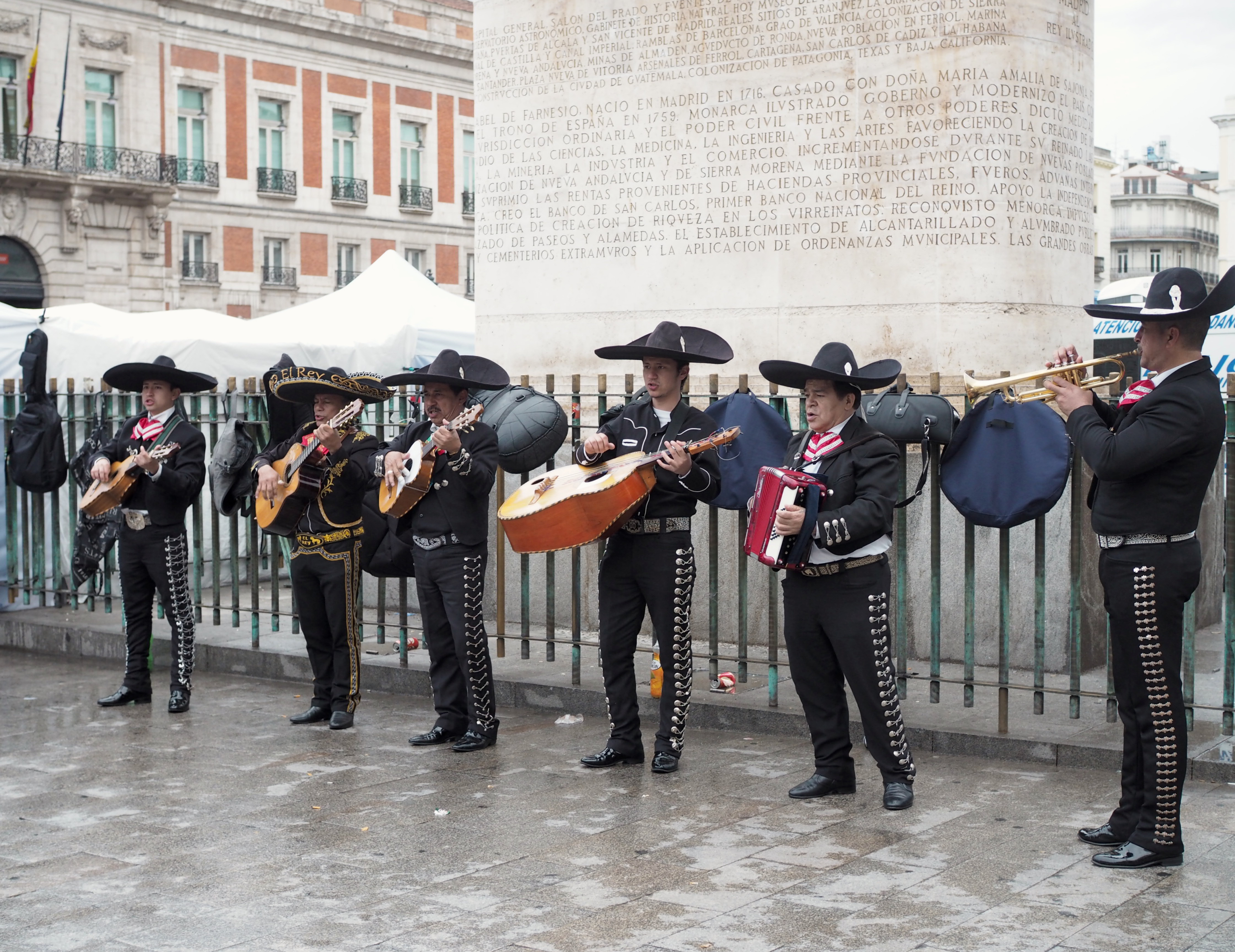 SIGHTS TO SEE
El Retiro – This park is massive and beautiful. I went here twice and truly enjoyed the walk there each time. Here you can find several outdoor restaurants where you can sip some vino and take in the views, get on a boat in the lake or just wander around aimlessly like I did until you find the lovely gardens.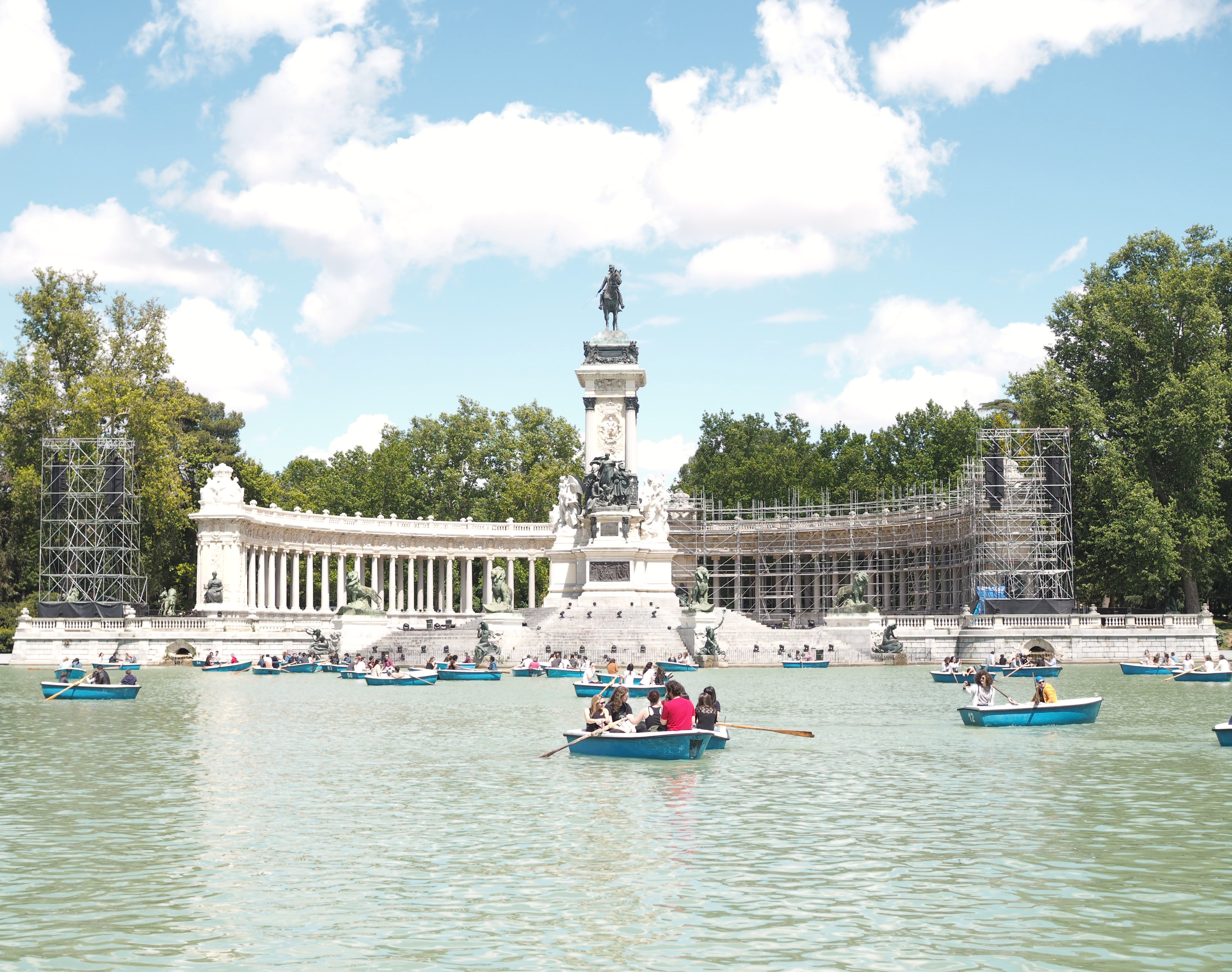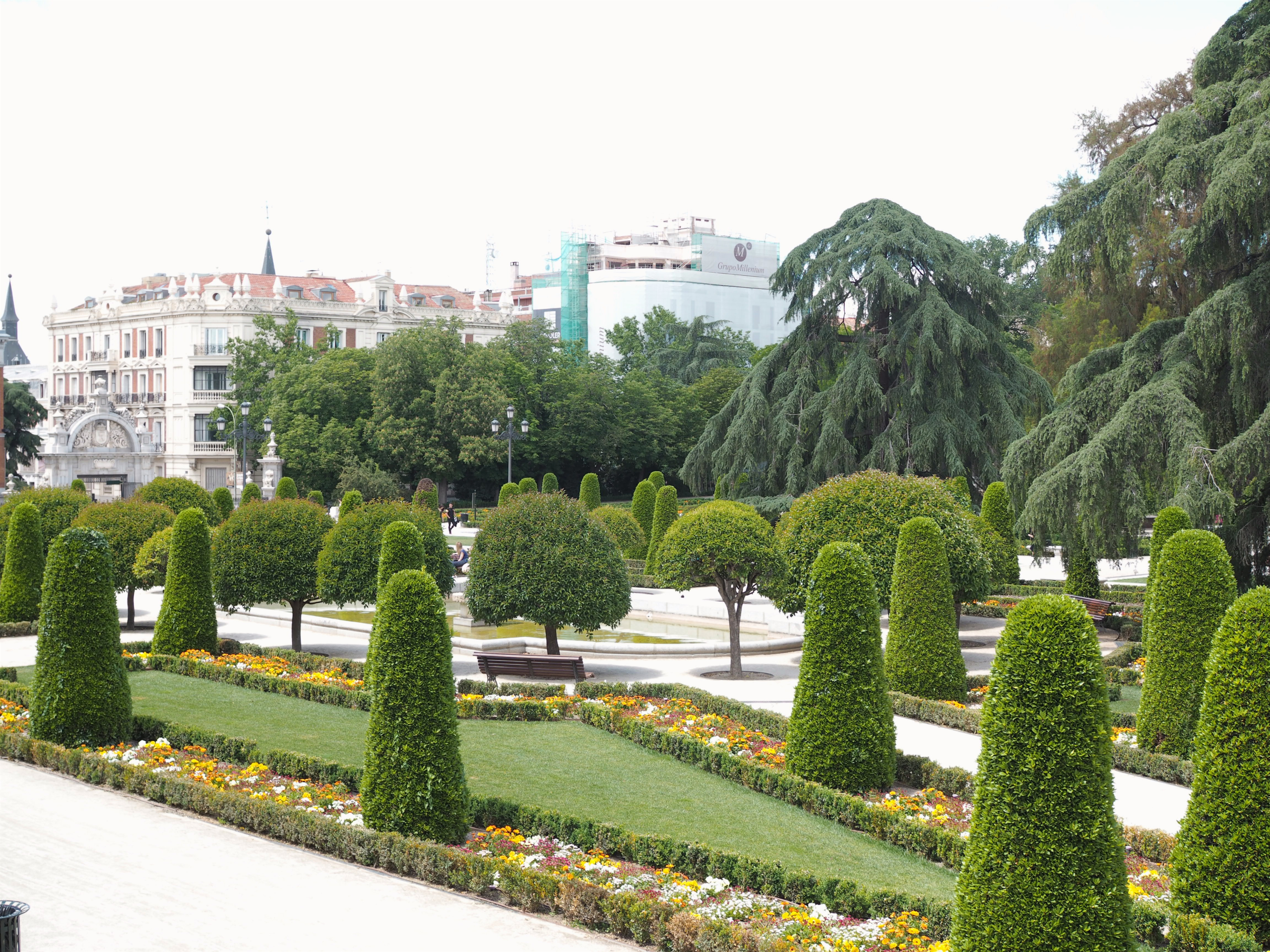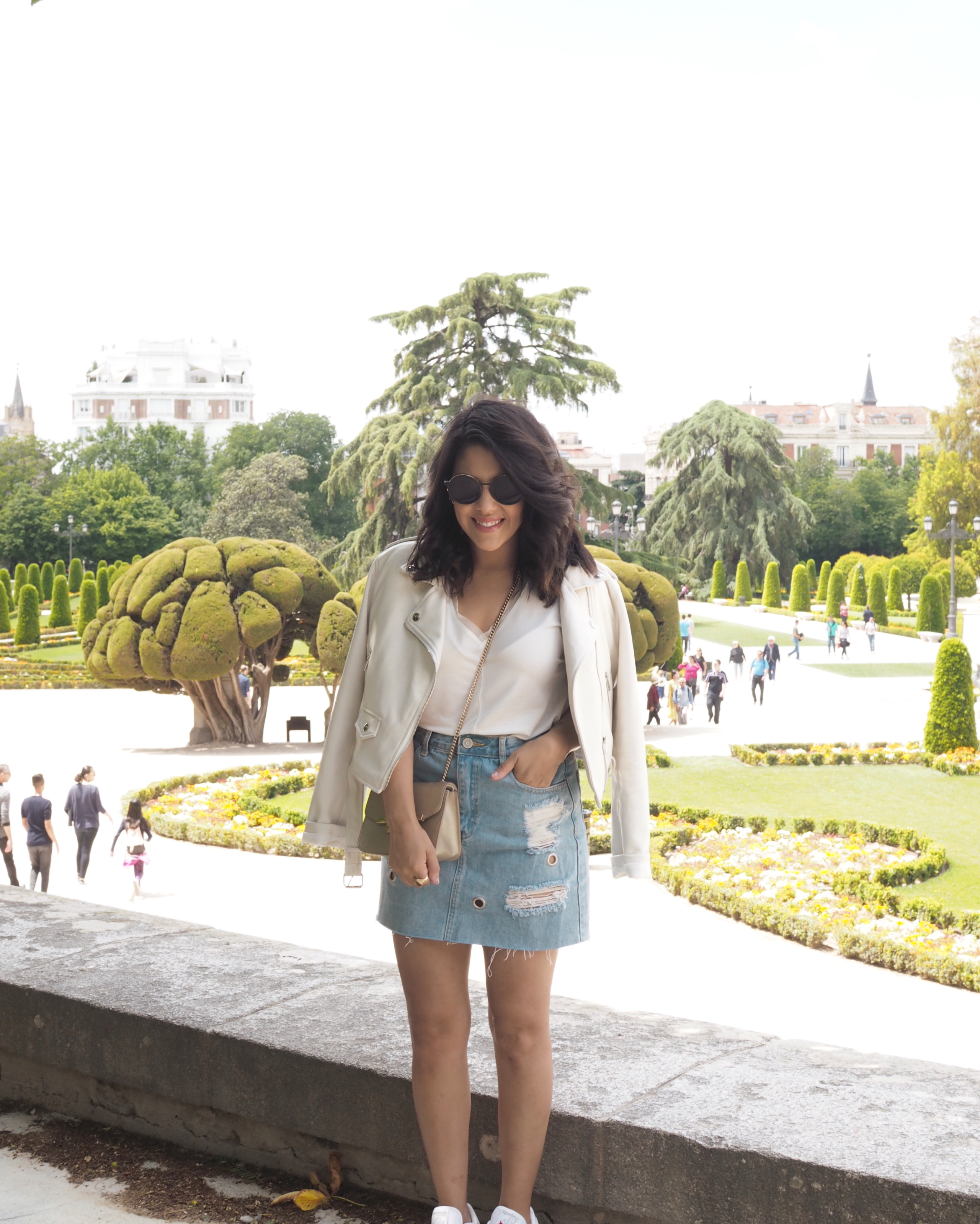 Royal Palace – "And we'll never be Royals" 🎶 This was about a 15-20 minute walk from my hotel and I hung out here for a bit since the weather was warming up on this day. The palace is gorgeous and there's tons of other amazing views to see from this area. I also passed by Isabel square on the way and here you can find even more restaurants, cafés, street vendors, etc.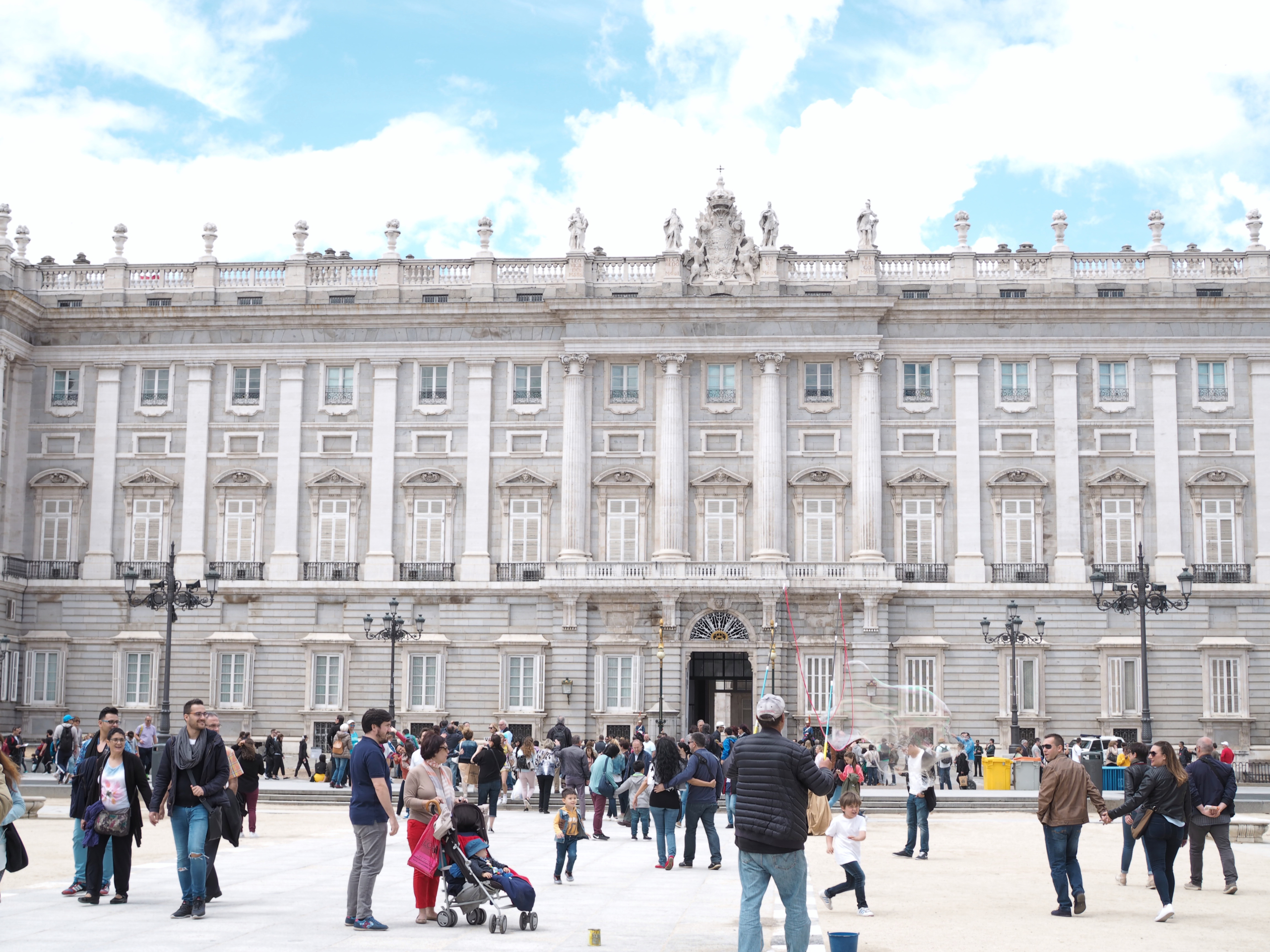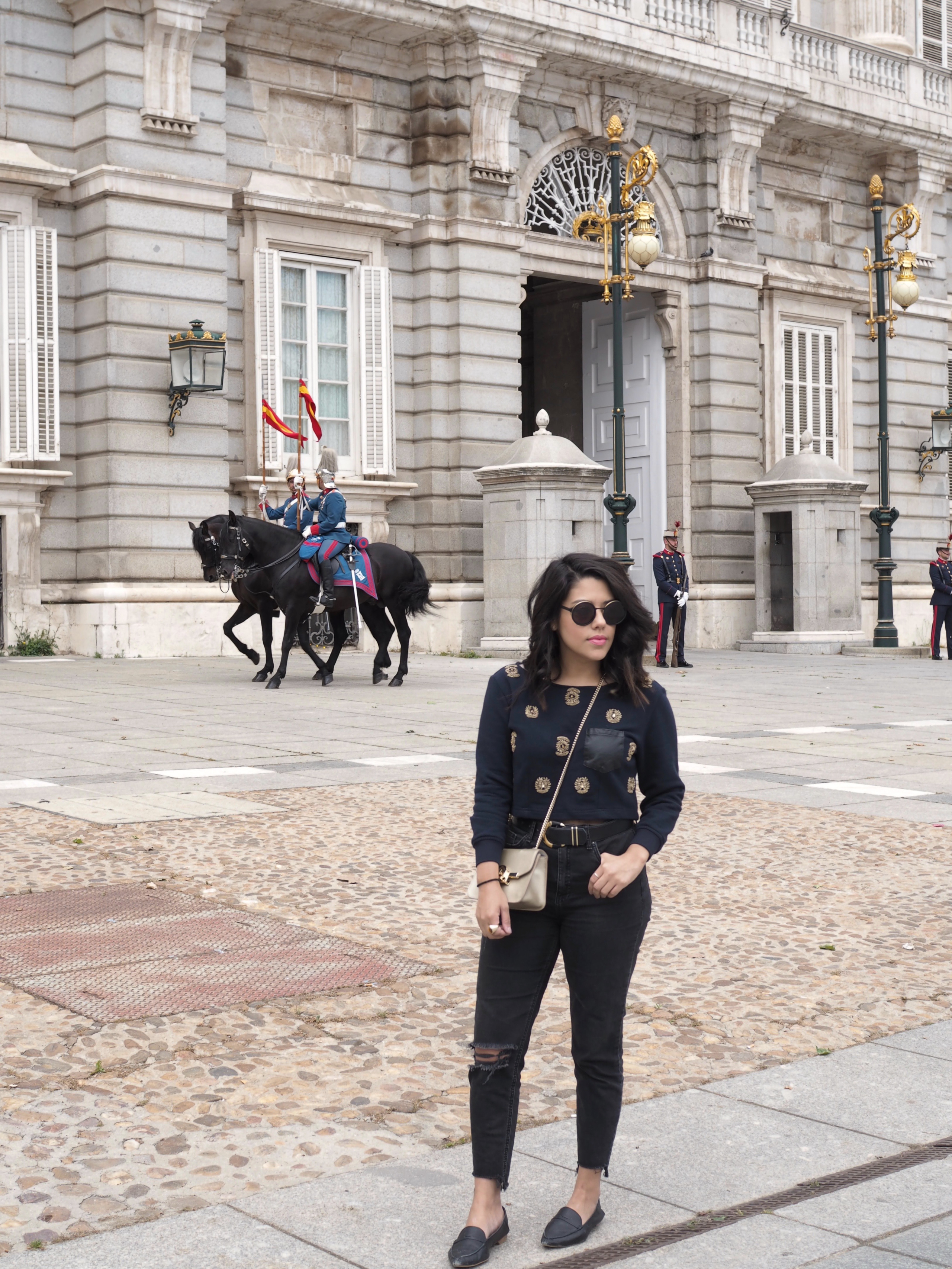 Temple of Debod – They say that you can see the best sunsets in Madrid from here. I unfortunately didn't go at night, but it's still an amazing sight to see during the day too with incredible views overlooking Madrid. I ended up walking over here after my trip to the gardens.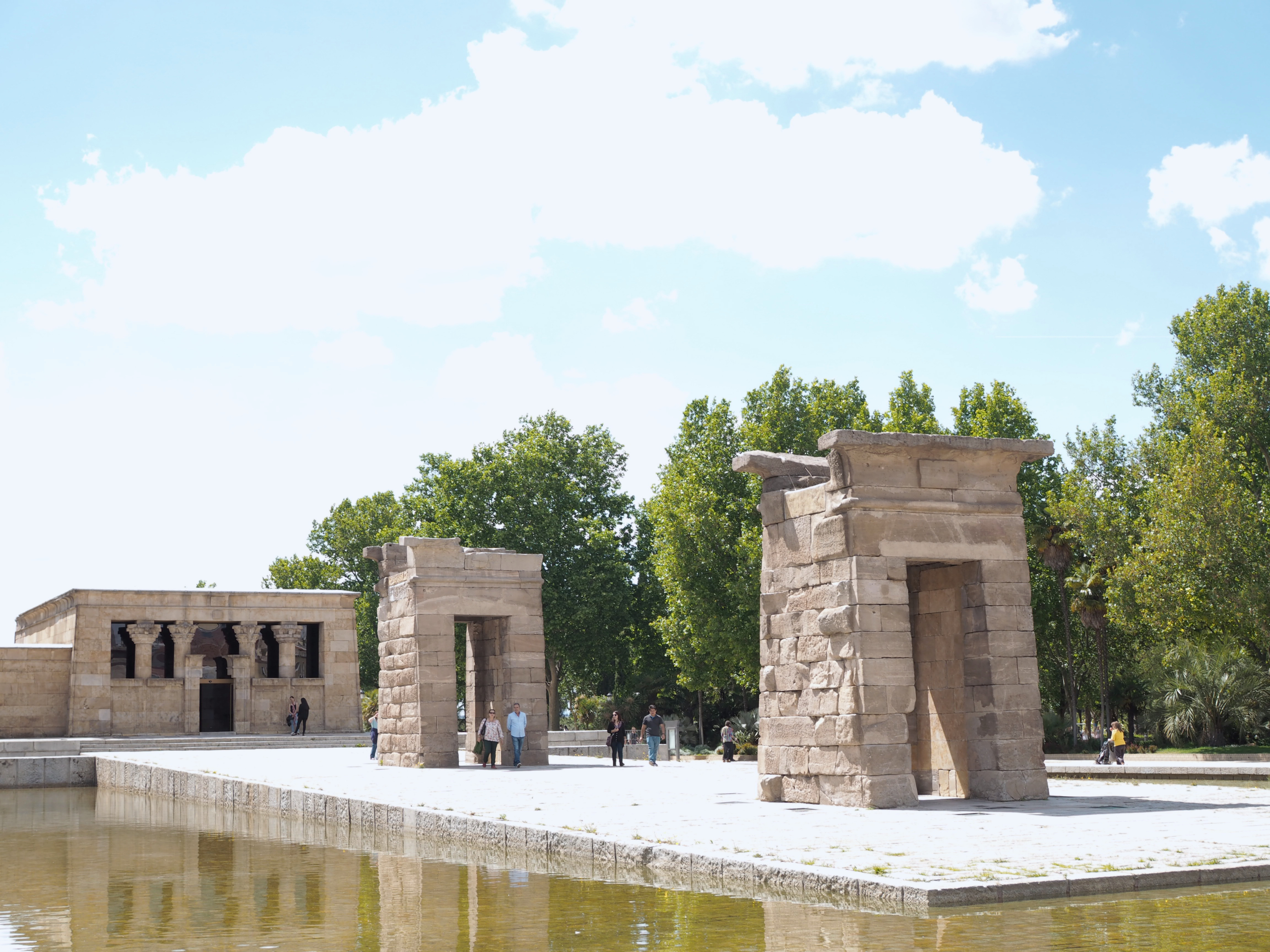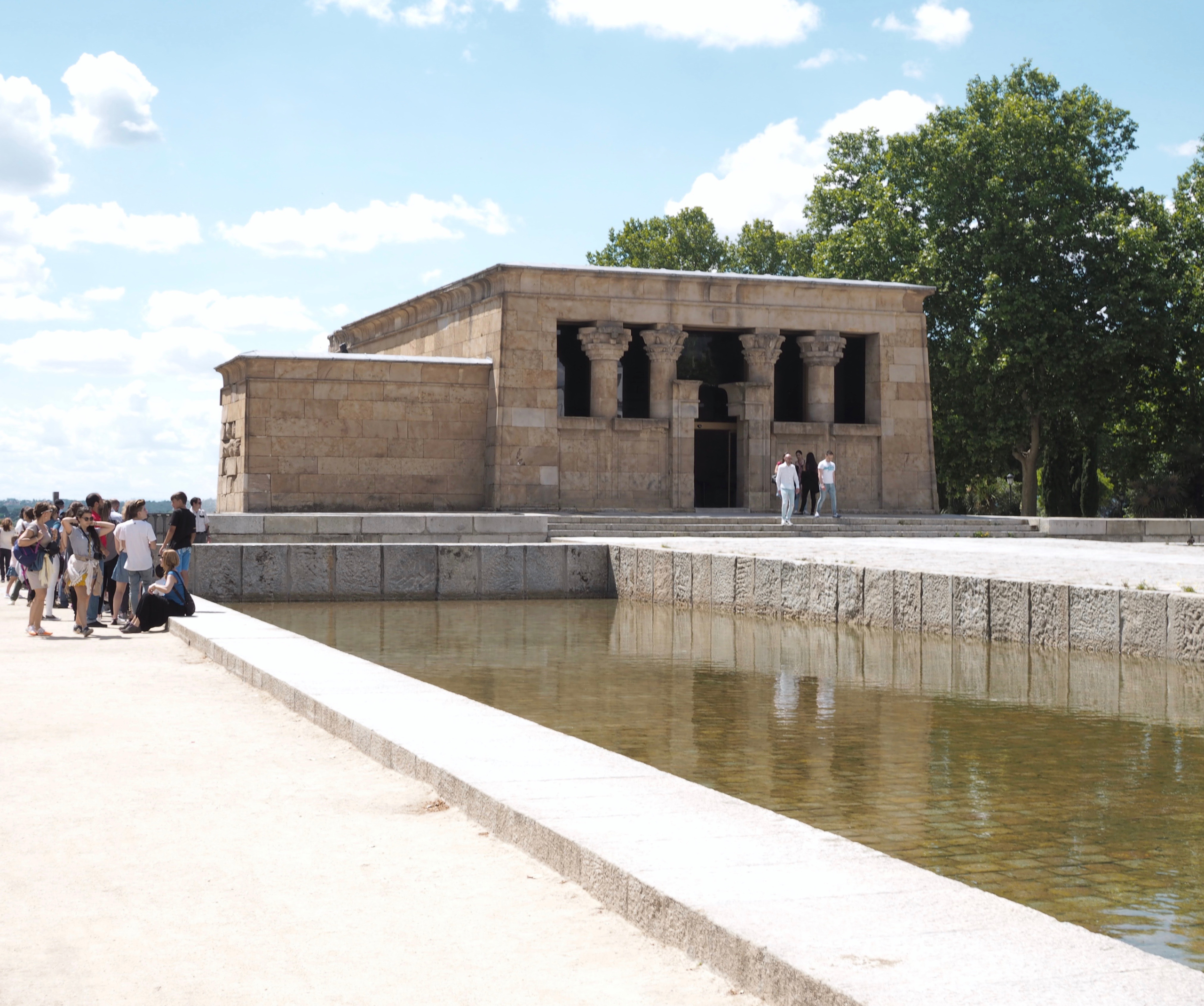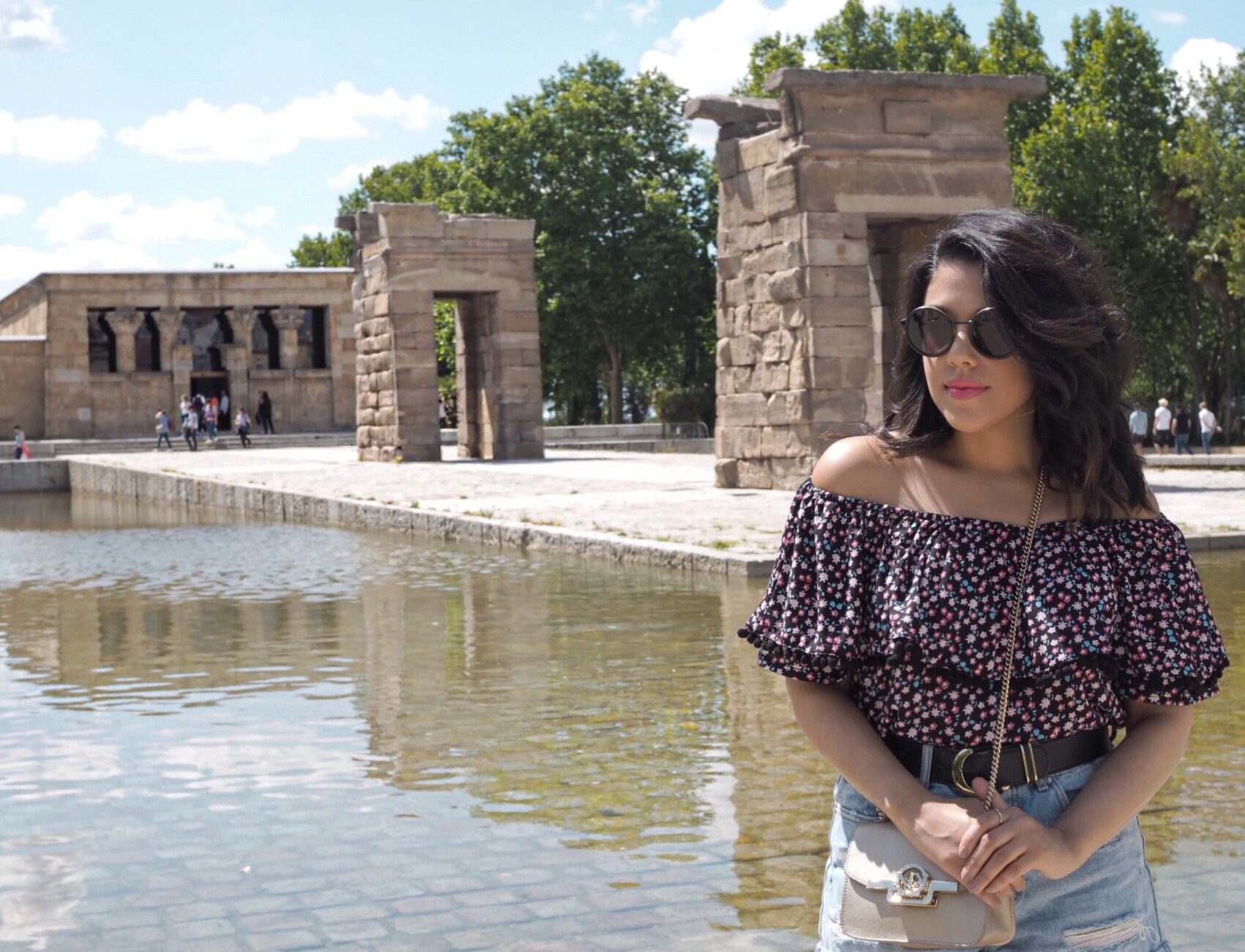 Real Jardin Botanico – The garden grounds were beautiful, but unfortunately it was not the best time to visit as most of the flowers were not in full bloom yet and many areas were scarce. It's probably better to visit when you can see all the flowers! It'll definitely be more picturesque.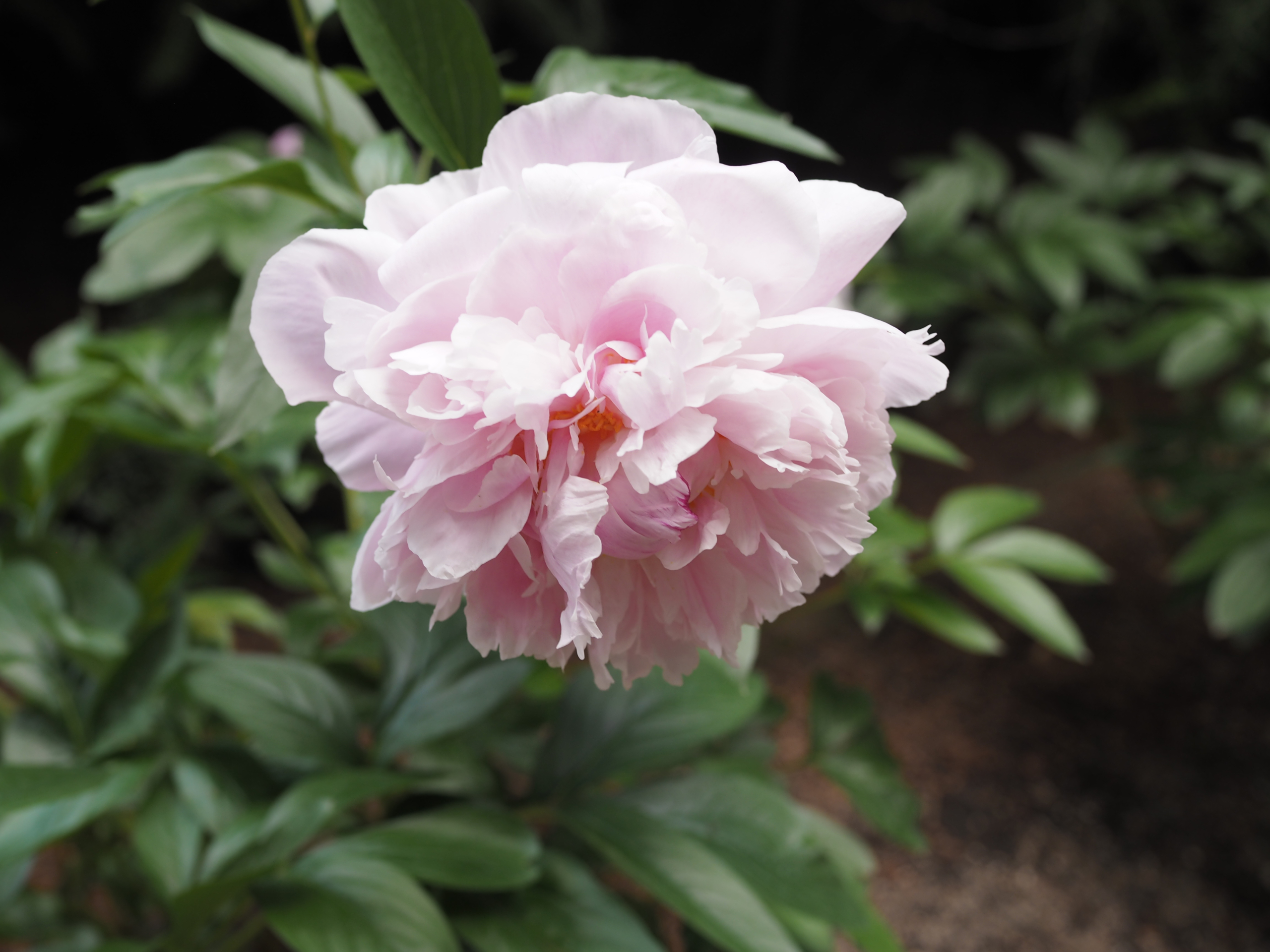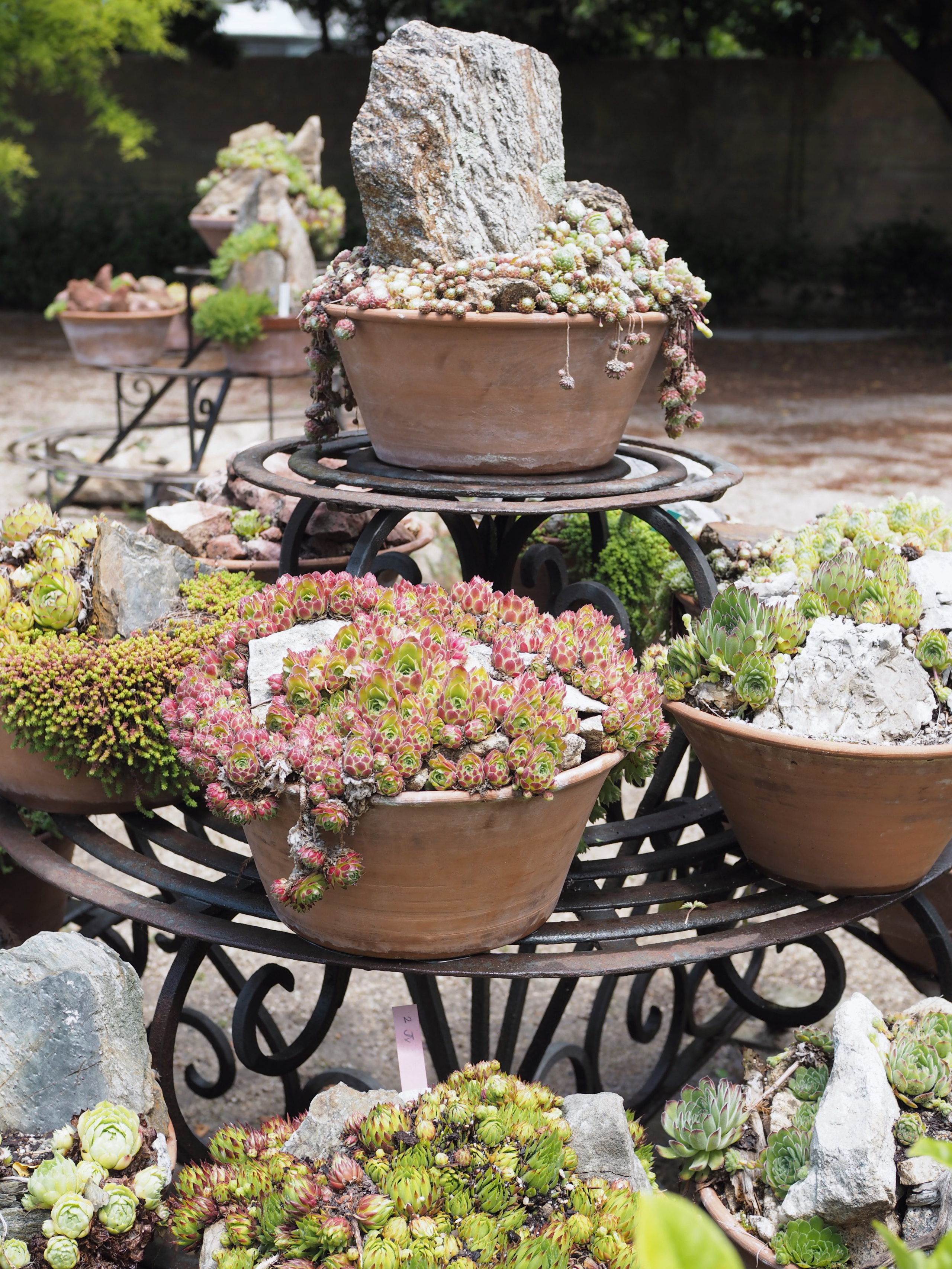 Plaza de España – I actually did not go here, but I know that it's another popular plaza/large square in Madrid. It might be something that you want to check out during your stay.
These were the main places that I went to, but I know that there's more to see. You could even do the hop on hop off bus tour, which can easily take you to all of the main sights so you don't miss out on anything. For me personally, I preferred to walk around and explore as I stumbled upon so much by doing this. I walked A LOT and I absolutely loved seeing the architecture along the way.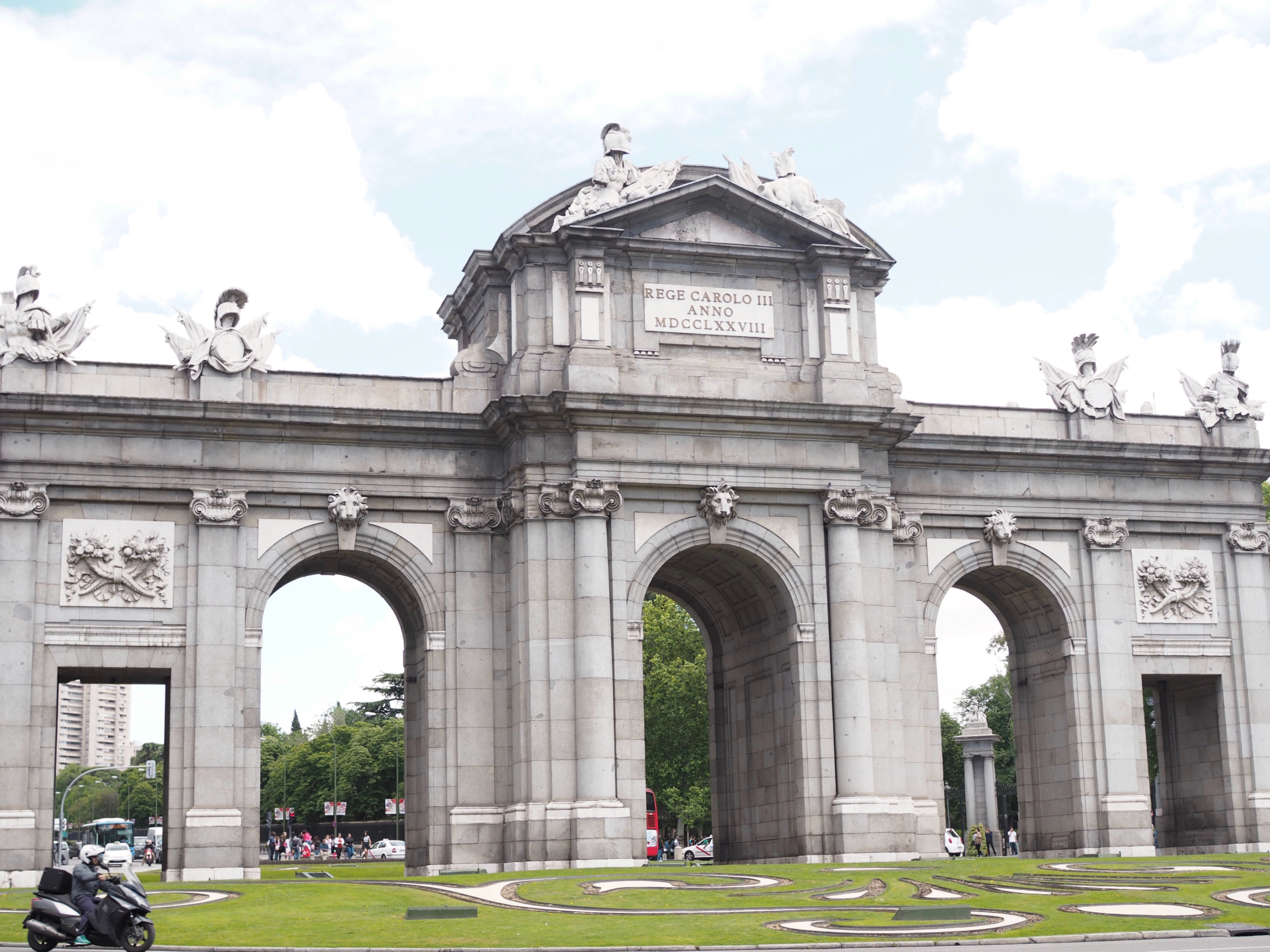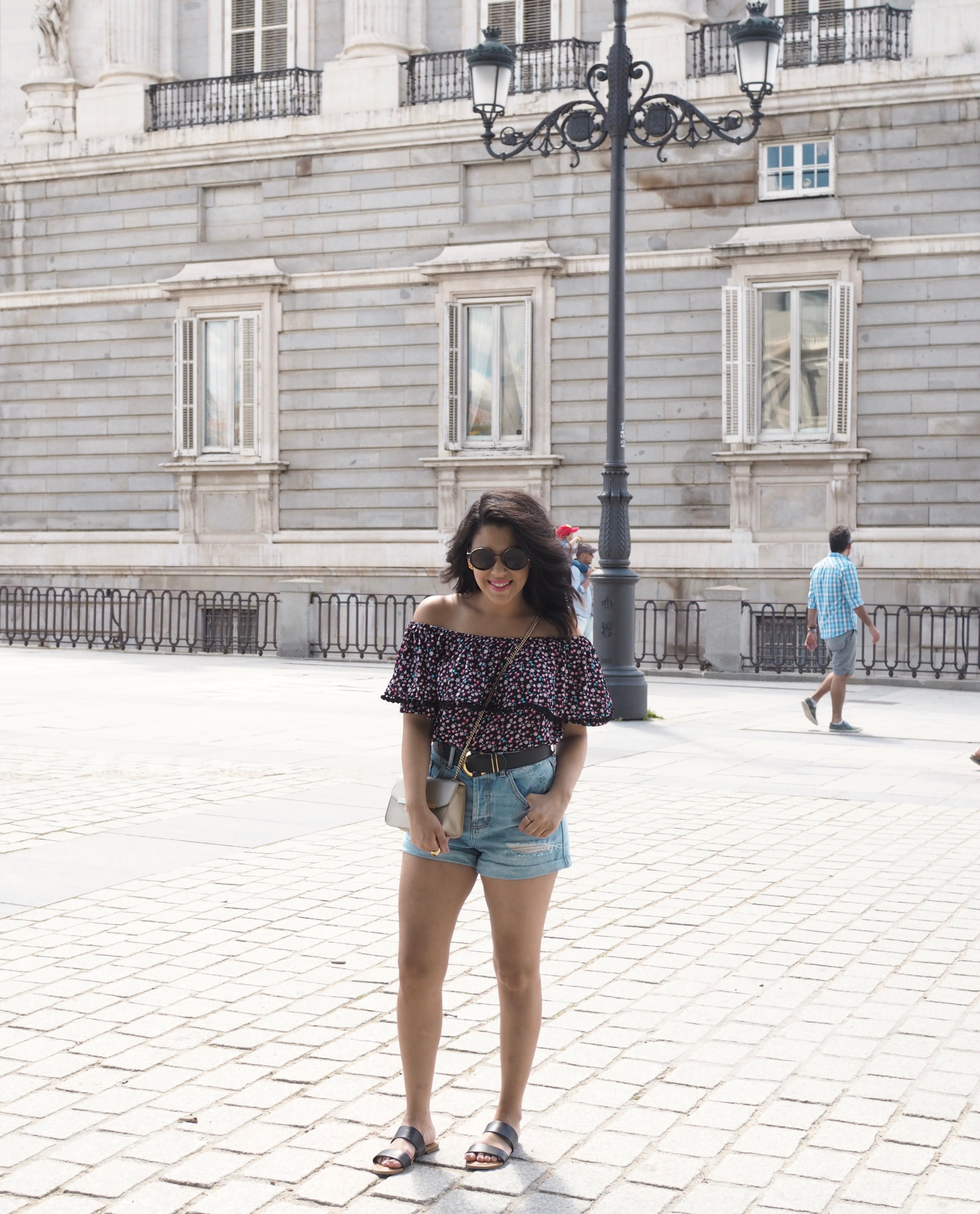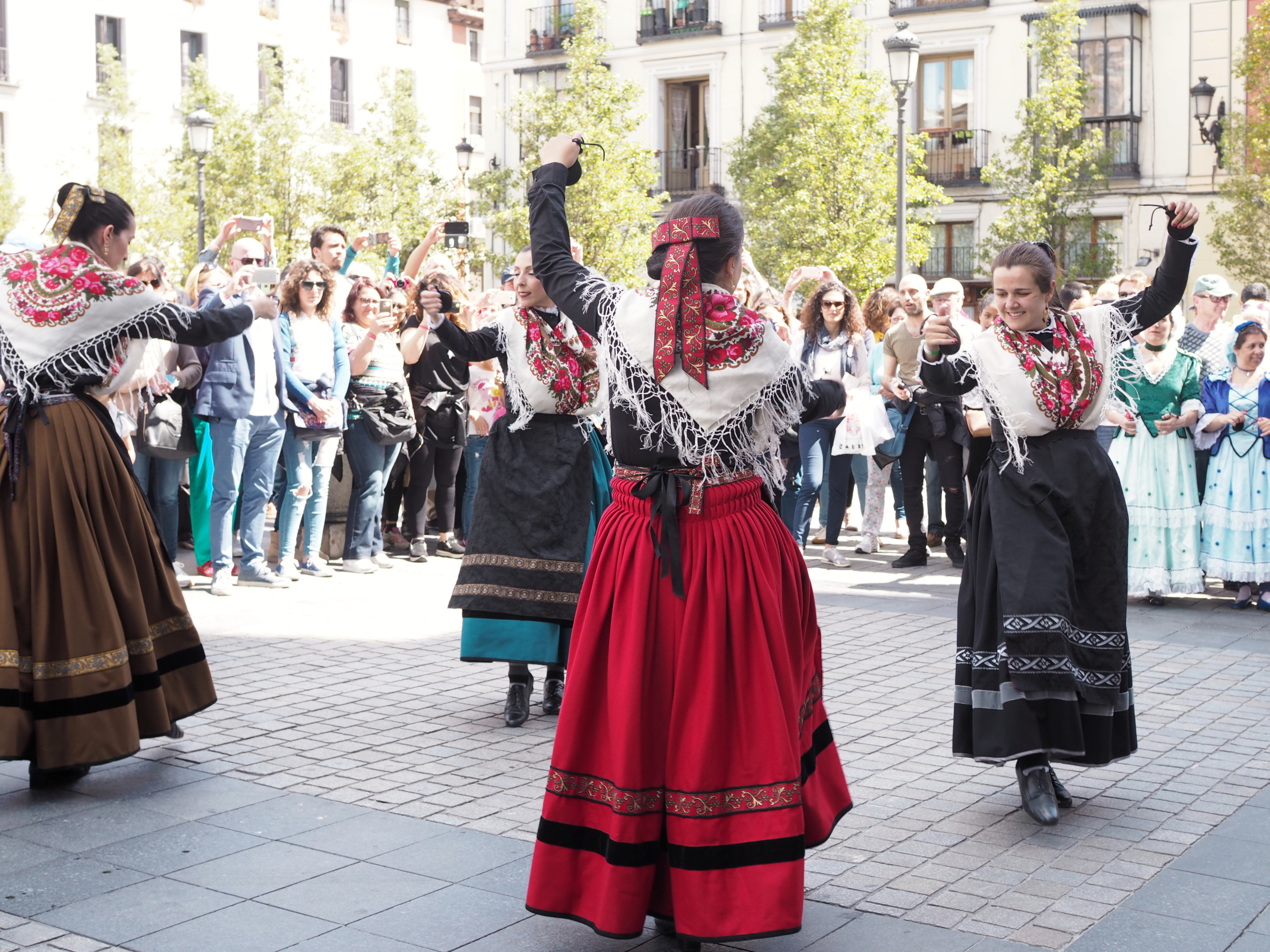 WHERE TO EAT  
Meal times in Spain are very different than they are over here. Breakfast is not as big a deal, which I had to get used to. Although, you can totally find cafés for some pastries, Spanish Tortilla, croissant con jamón, café con leche, etc. It was just enough to get me going in the morning. My lunch was super late around 4 or 5 and my dinner started around 10. I was so jet lagged at first so I had to get used to this, but I really wanted to immerse myself into the culture and "do as they do." There was an overwhelming amount of places to choose from in the area that I stayed in. I swear there was a tapas place on every corner and everywhere in between. Calle Barcelona is this little cobble stone street filled with one restaurant right after the other. I ate here 2-3 times at a different place each time. There were lots of other little streets around this area with many options. Another great area that I loved for restaurants was Plaza Santa Ana. It's one of the main squares in the area filled with a bunch of restaurants. I loved sitting here outside at night eating, drinking and people watching. I can't remember the names of every single place I ate at, but here's a few you might want to check out:
Kaixo Taberna – (Calle Barcelona) This is the first tapas place that I went to and discovered that wine was only 2 euro! I can't say much about the food as I didn't eat much here, but it's great for a glass of wine (or two). I fell in love with the atmosphere and decor. Wine bottles on the tables, vintage luggage and mirrors on the walls with tons of light fixtures.
La Tintoreria – (Calle Barcelona) I came across this place during the day and wanted to get tapas at night, but it was always so packed. I loved the outdoor setup and the menu looked yummy!!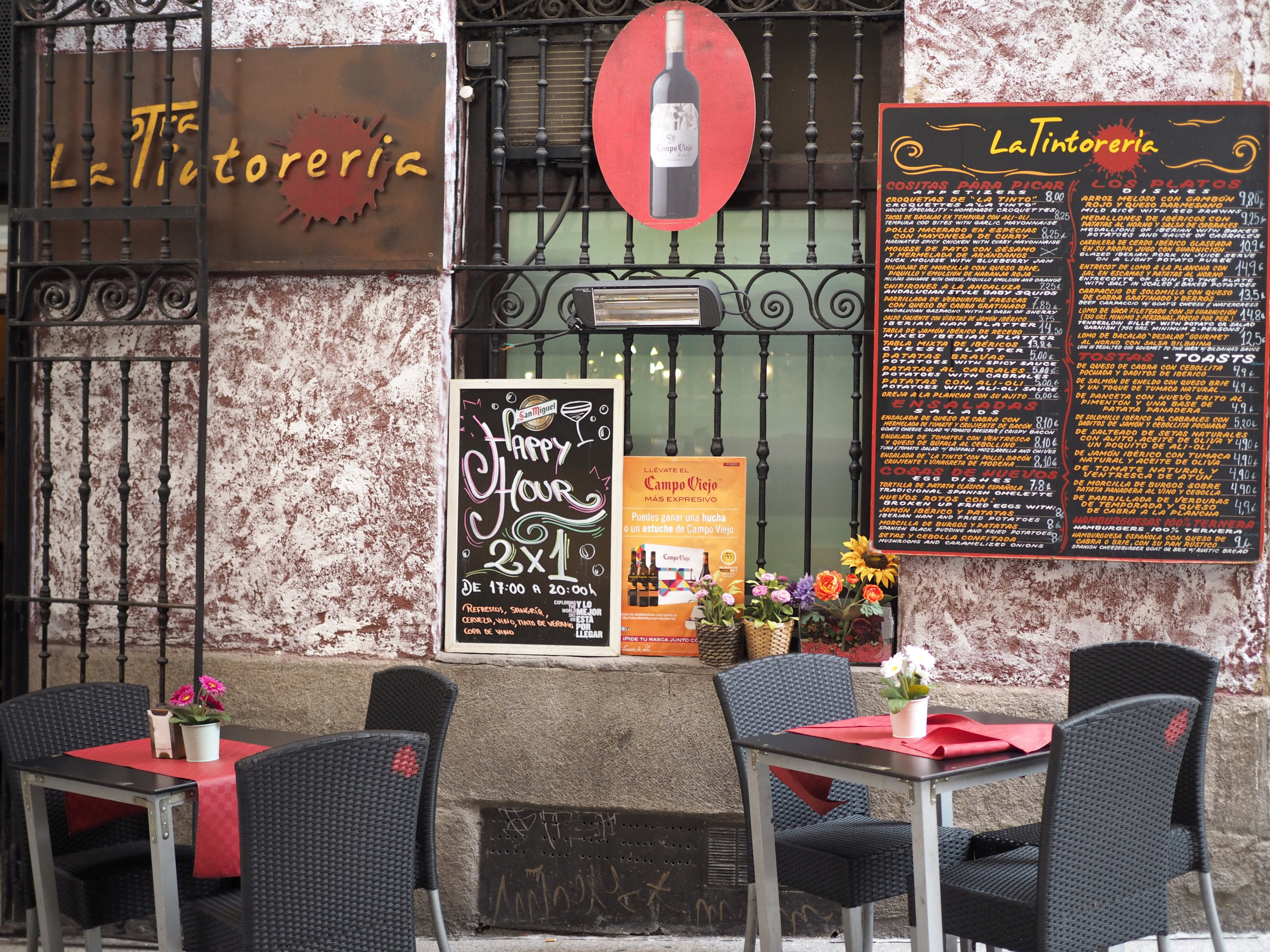 Lateral – (Santa Ana Plaza) I ate here my first night. Took some time to get a table, but I loved the tapas and cozy vibes. The melted brie cheese was so good. This is where I first tried Tinto de Verano (wine & soda). It's similar to sangria, but I liked it better. It's a must!
La Rollerie – (Calle Mayor 24) Huevos Rotos con Patatas y Jamón became my favorite dish in Madrid. I lost count of how many times I ate this. It's basically fried eggs over fries and ham. SO GOOD. I tried this at a few different spots, but I think the best I had was here! Grab a table outside and people watch. It's on a cute little street.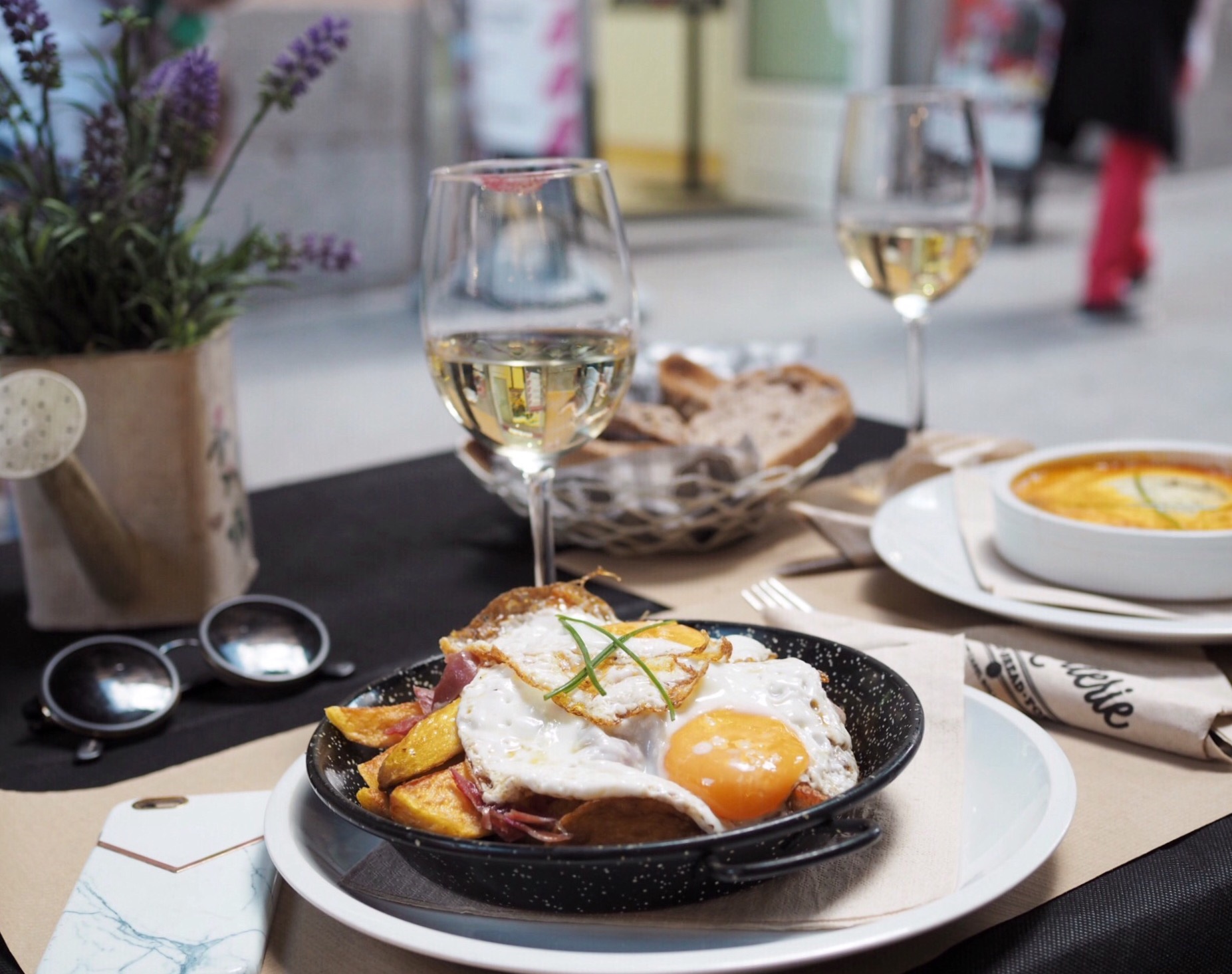 Cuevas El Secreto – (Calle Barcelona) My friend actually recommended this place for me and told me to order the huevos rotos, but every time I tried to go they were closed for siesta. She told me that this was her favorite restaurant when she lived in Madrid!
Museo del Jamón – I came across several of these and there's one inside Plaza Mayor. Be prepared to see all the jamón hanging from the ceiling! Some people get confused and think this place is a museum, but it's not. Here you can get fresh jamón, of course, among a selection of cheese, tapas, etc.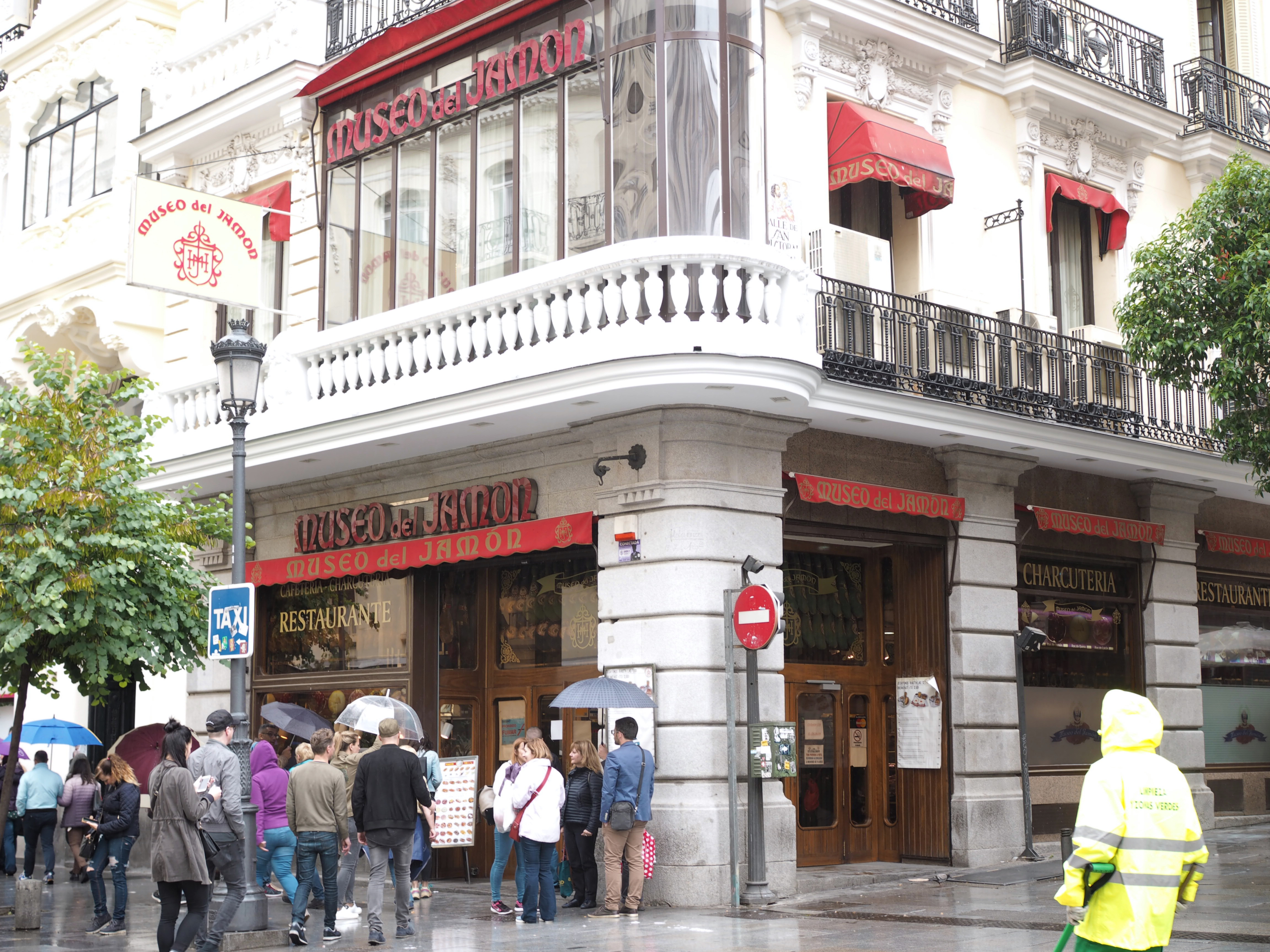 Ana La Santa – (Sana Ana Plaza) I never got the chance to actually eat here, but this was recommended to me by my hotel and the menu looked good!
Cafe Cappuccino – (Plaza Independencia) This was probably the most touristy place I went to in terms of menu and price (more expensive) but I found it on the walk to El Retiro (it's super close to the park). It's the perfect place to people watch. I was craving a regular omelette and got an amazing one with avocado!
Chocolatería San Ginés – (Passageway close to San Ginés Church) This was recommended to me several times. You have to come here for the best churros con chocolate! Trust me. You'll thank me. My only regret is that I didn't go there more than once.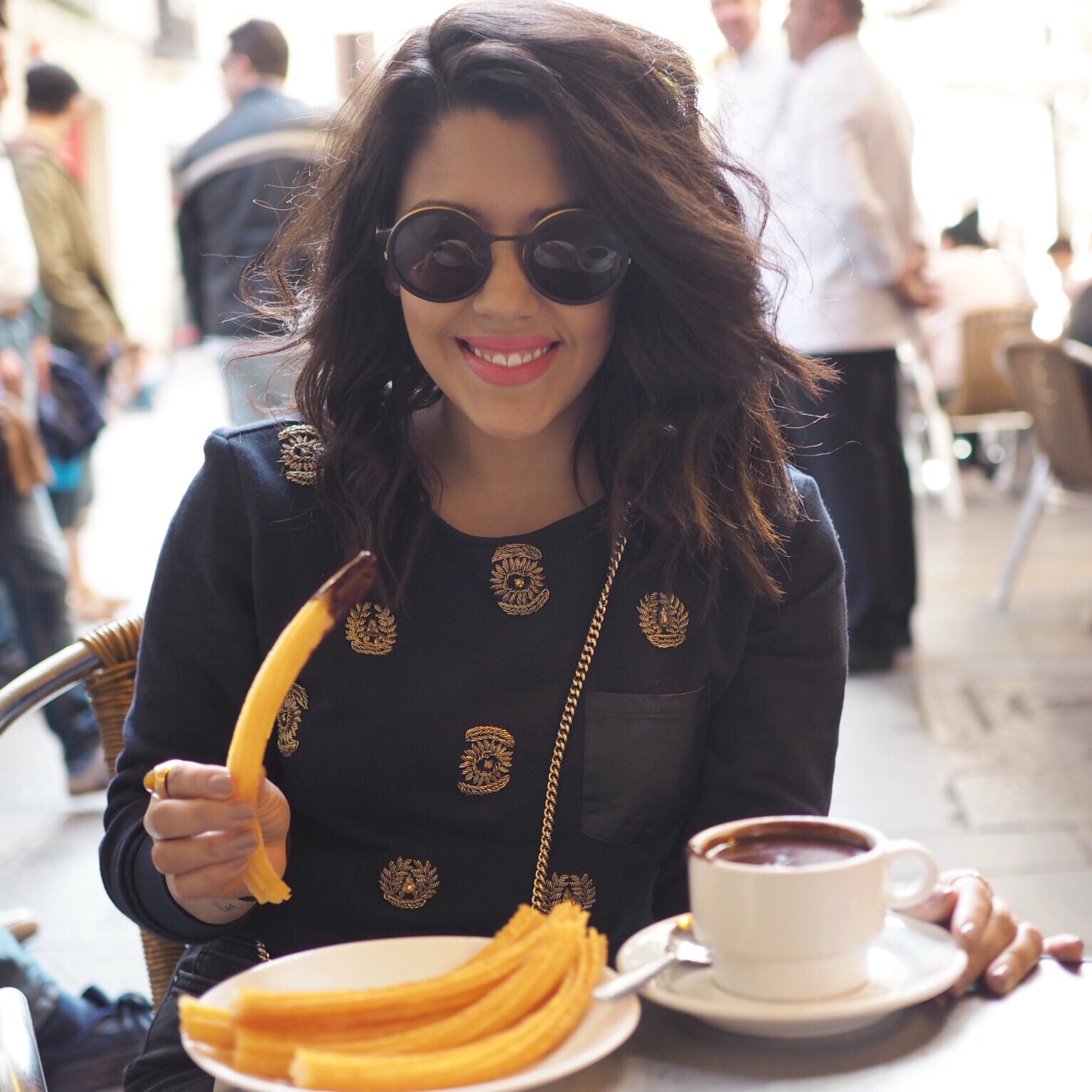 TRAVEL CAMERA/LENS
I use the Olympus Pen E-PL7 as my travel camera and I highly recommend this one since it's small, lightweight and has built in WIFI. So far, I have taken it on all my trips. This was my first time traveling solo with the 25mm lens and while it's a beautiful lens and much better than the factory lens, I found it a bit difficult to use the way I wanted. Since it's a close-up lens (you can't zoom in or out) it was challenging for me to get the type of landscape photos that I wanted. I had to get really far back in order to capture all the buildings in the frame. I sort of knew this though as this is meant to be more of a portrait lens. It was also a struggle to get photos taken of me in the beginning. I had to tell people how to focus the lens on me as most would just click away and I came out super blurry. Since I had a friend in Madrid for part of the time that I was there, she was able to take some good shots for me. The rest were taken by strangers. I'll share more on this in a Q&A solo travel post that I have coming soon!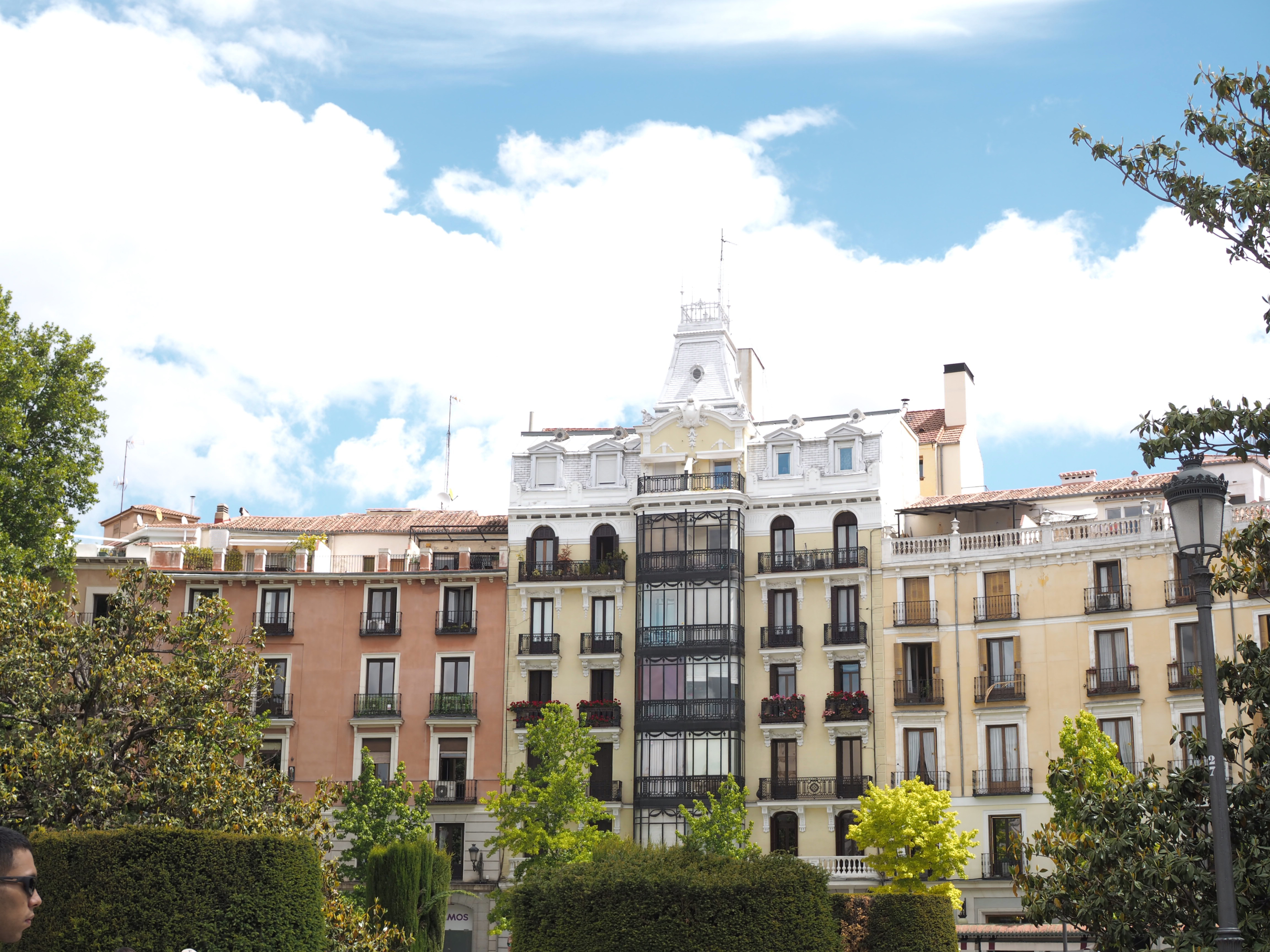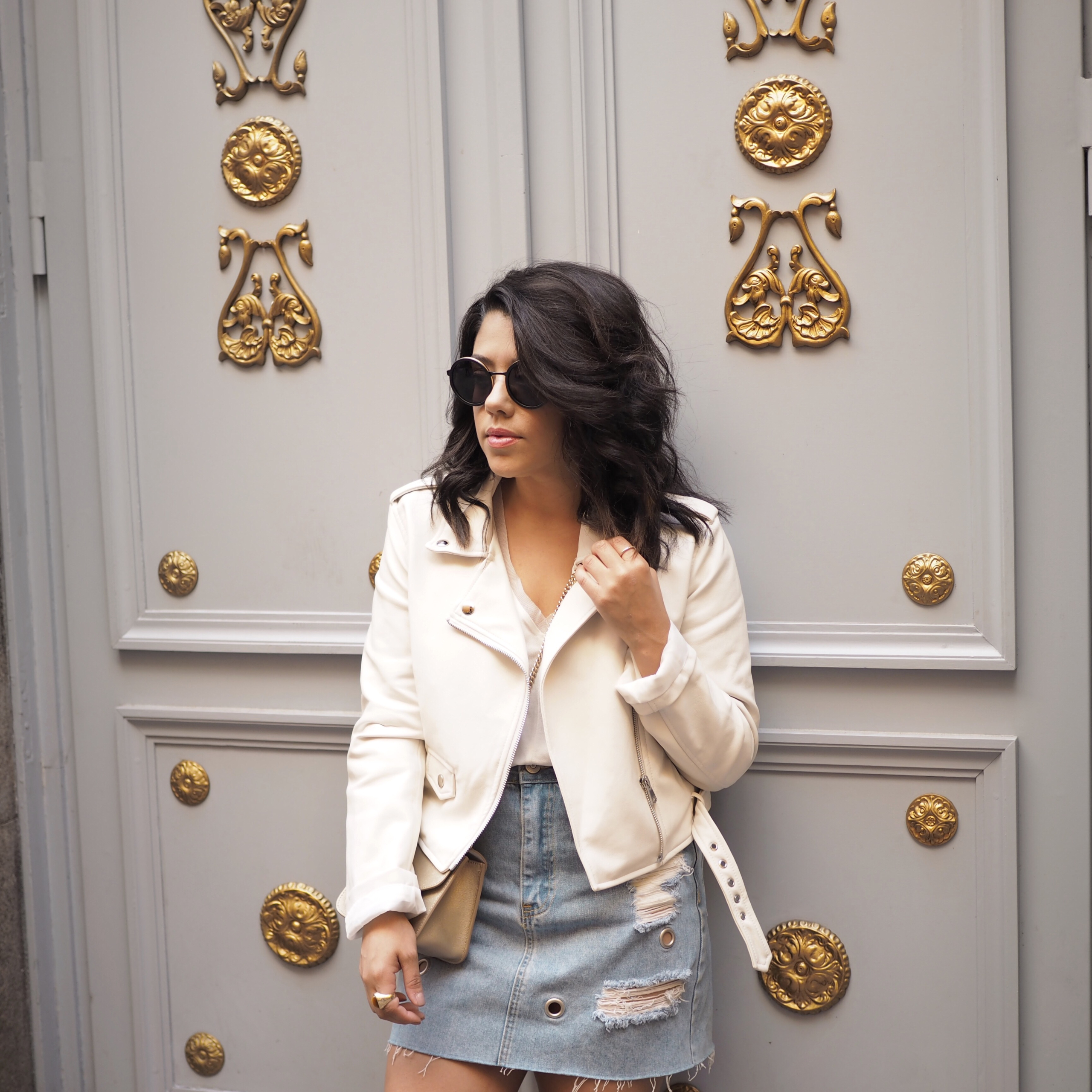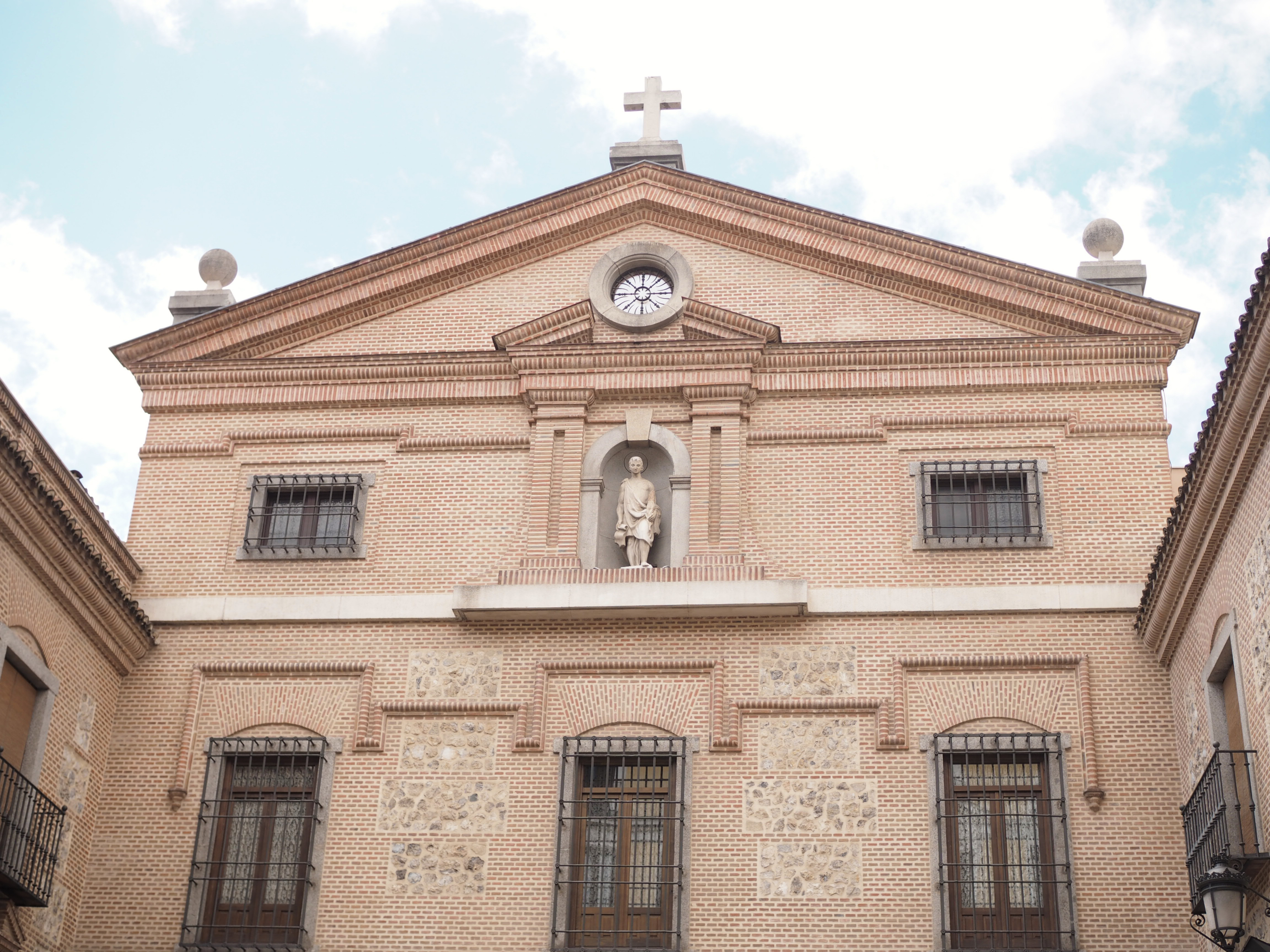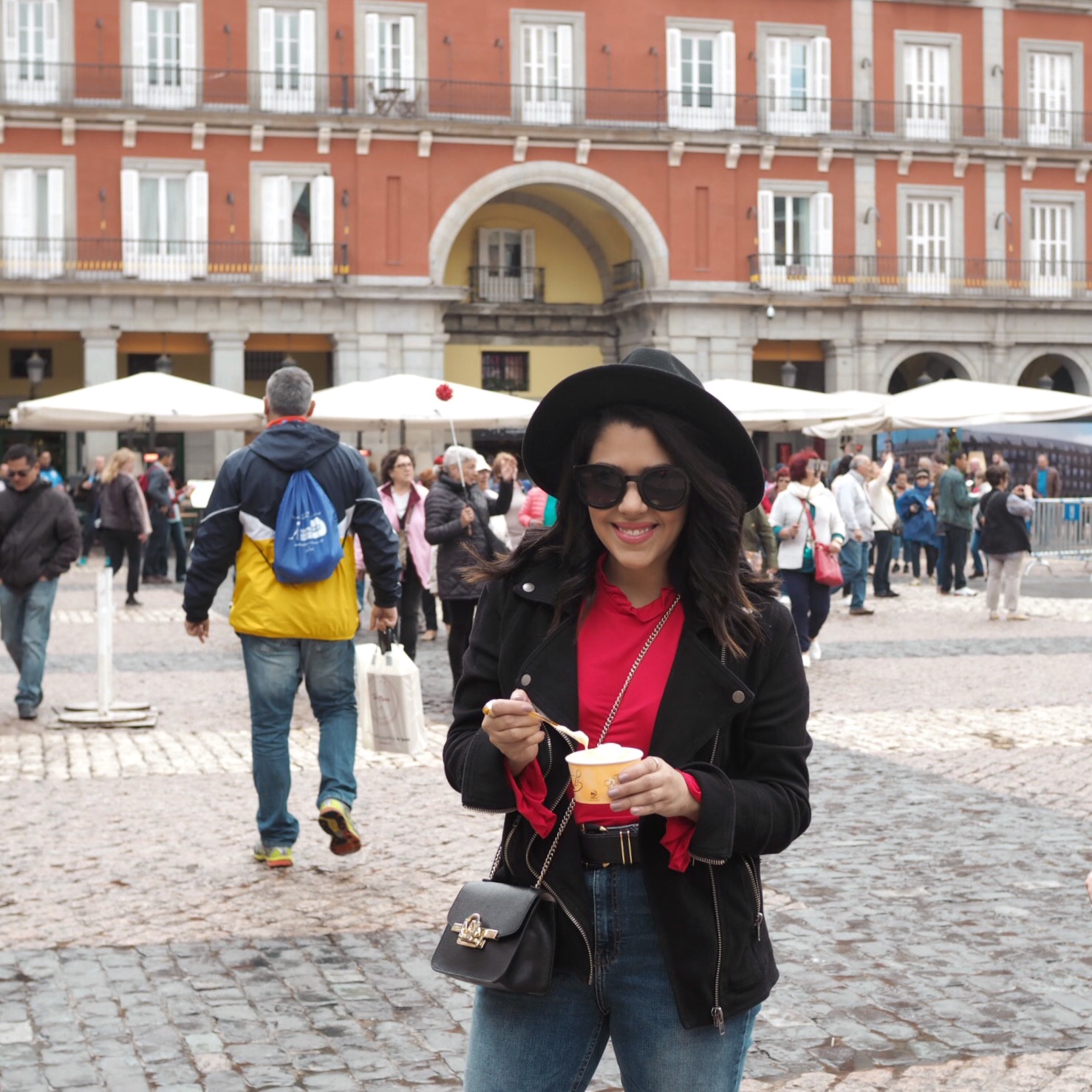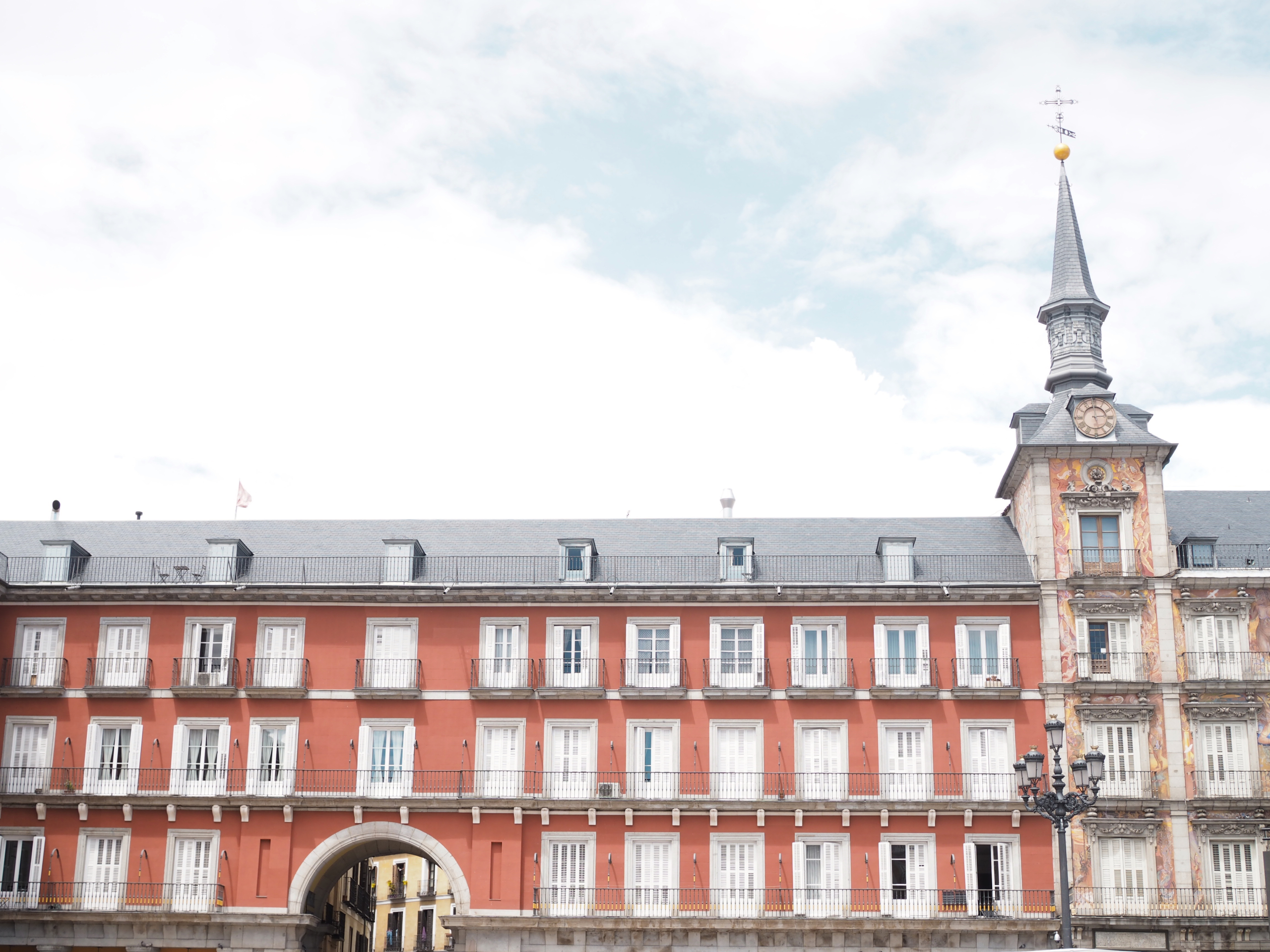 A FEW QUICK TIPS 
 There is not much of a tipping culture in Spain, but if you decide to leave something rounding up to the nearest euro or 7-10% is common. 
 The hotels in Spain do not provide tissues in the room, so bring your own. I swear I went through so many rolls of toilet paper blowing my nose. 😏
Hold on to your receipt at Mercado de San Miguel or you have to pay to use their bathroom. 
Speaking of bathrooms, the lights usually work off a sensor. A lot of the times the lights would go off while I was in the stall. I had to get used to this. 
Use your hotel as a resource of recommendations in the area that you decide to stay in.
You can easily take day trips by train from Madrid to places like Toledo and Segovia. 
There is no rush. Meals in Spain can take hours, literally. Lunches typically go from 2-5. Check out the "menu del dia" and sit back and enjoy!
Learn some basic Spanish. It helps tremendously when you can at least speak a few common words and phrases. 
Some places are closed during siesta time! 
If you're not a smoker, this is something you will have to get used to. It was everywhere, even sometimes at the tables next to me while eating.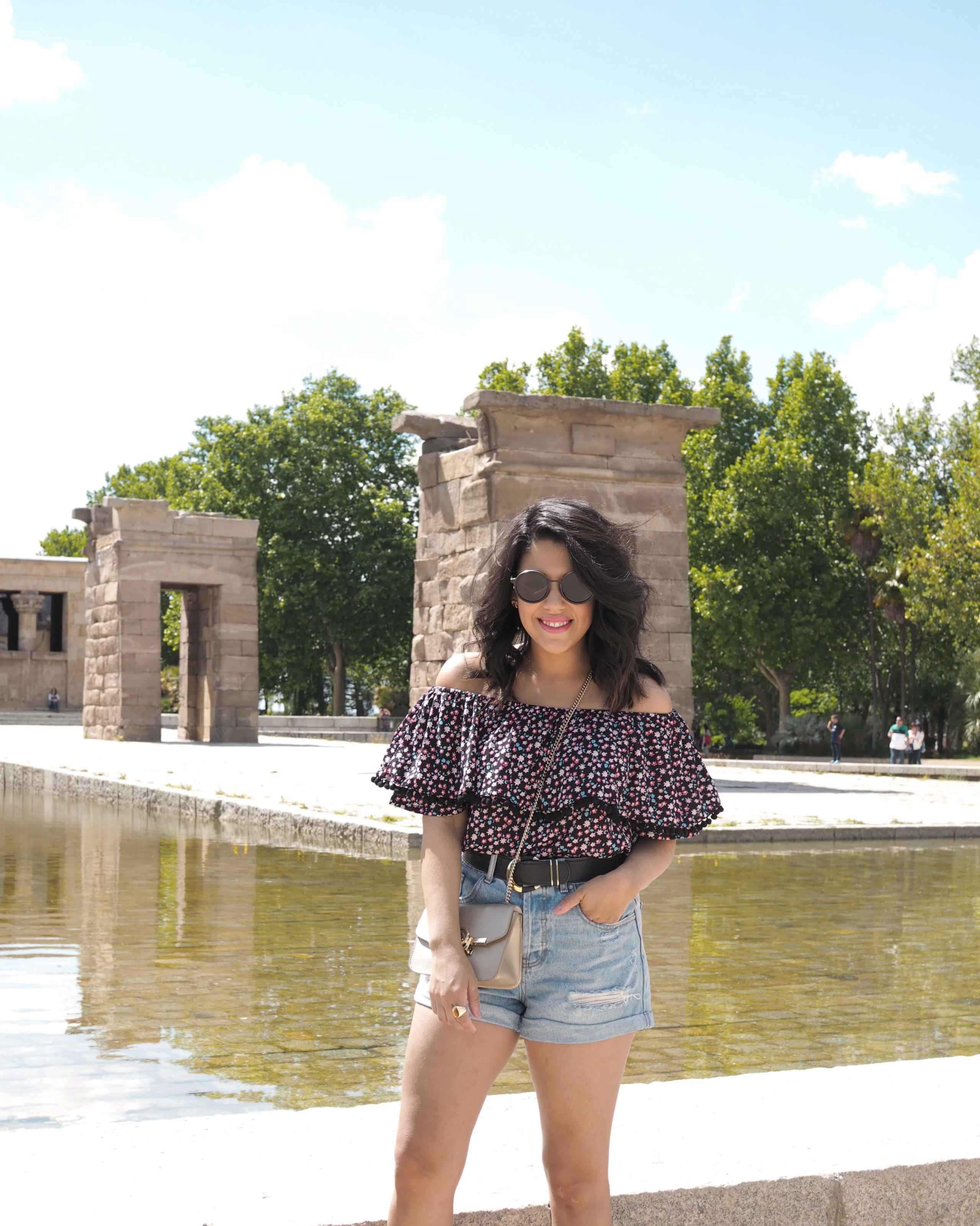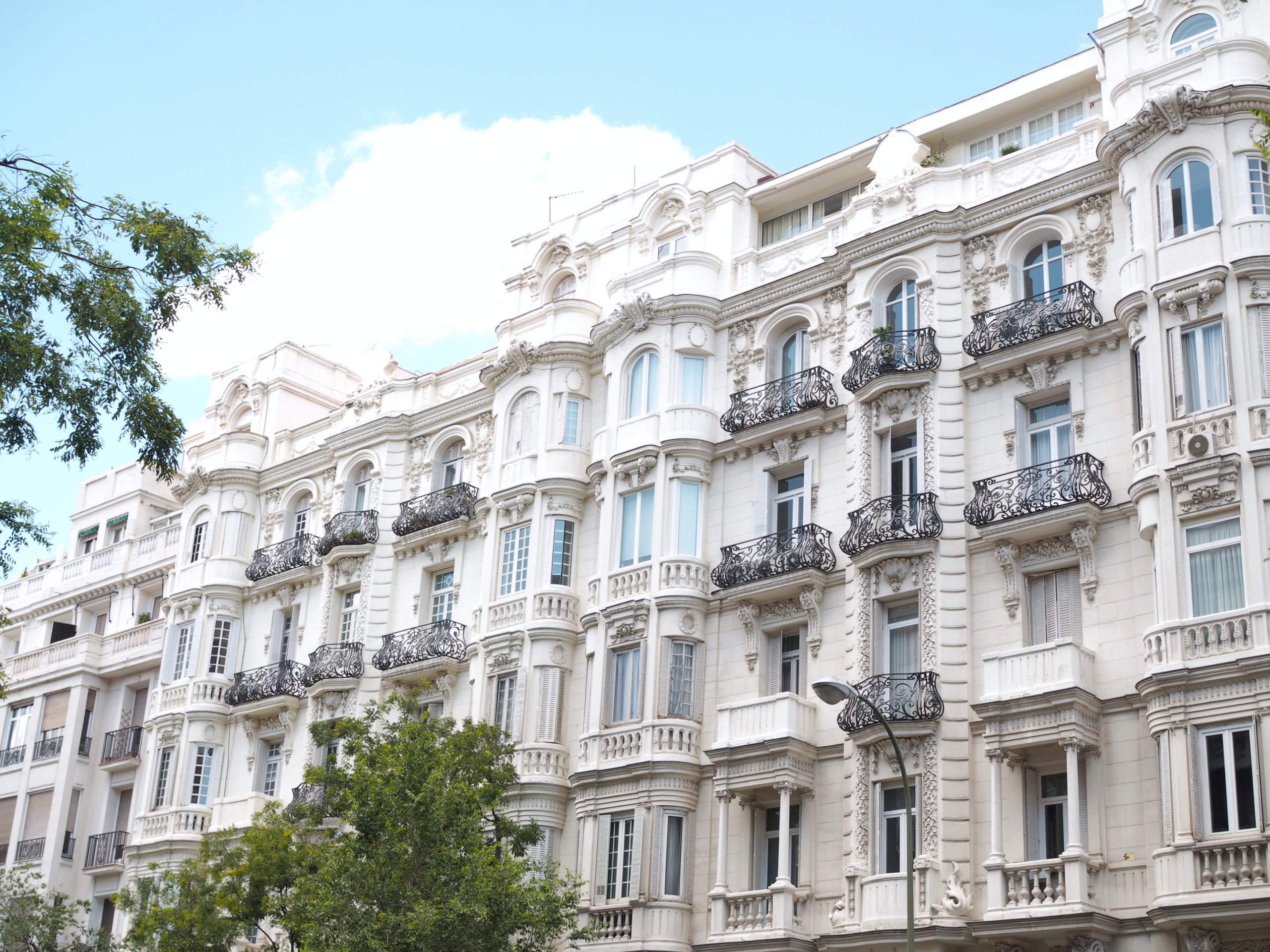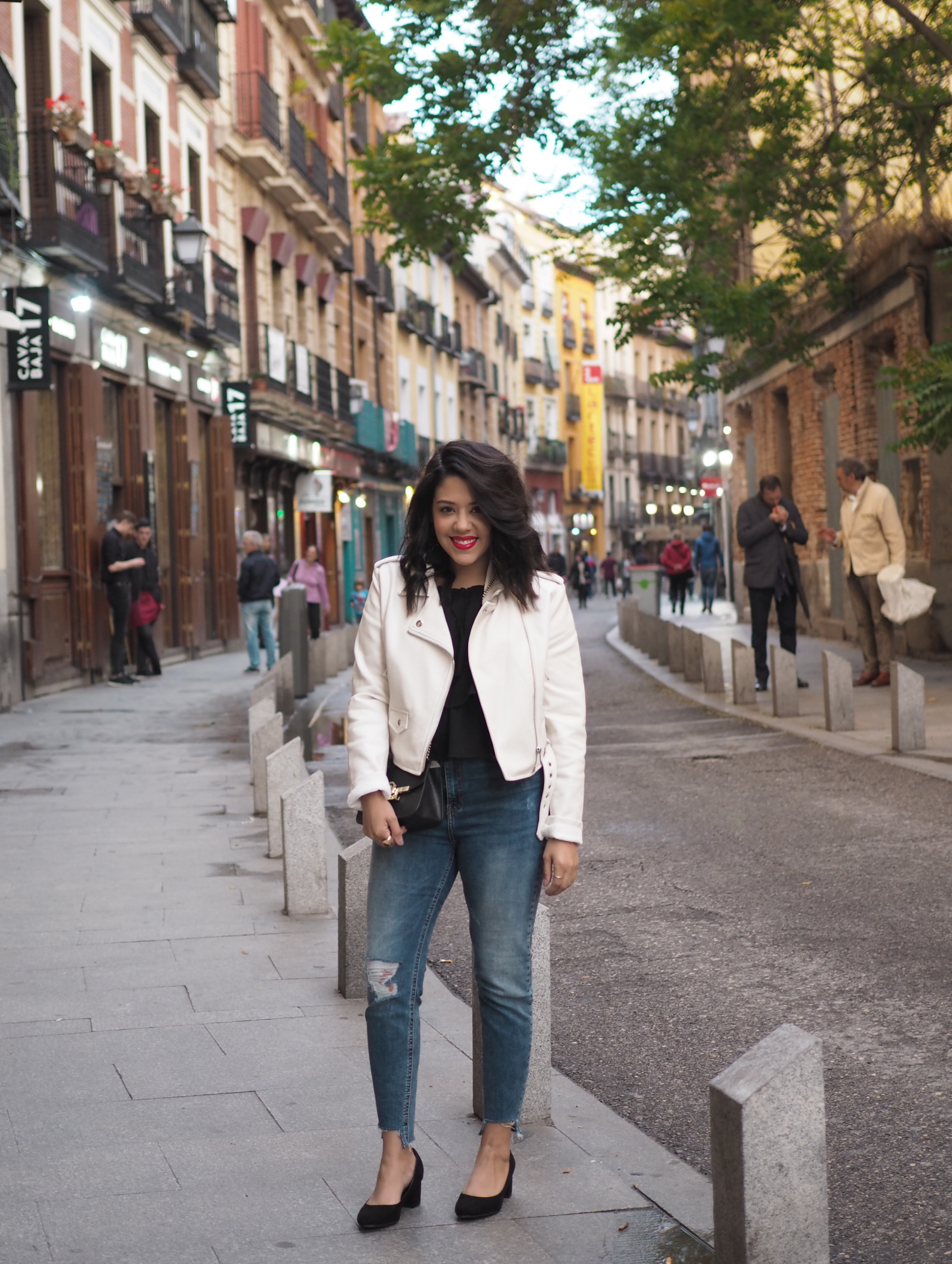 It's always so hard to narrow down photos for my travel posts, but I hope that this gave you a good representation of what I did and I hope that you enjoyed viewing Madrid through my eyes! (and lens) I really wanted to blend this into both a travel diary and a travel guide, so please let me know if you would like me to continue doing this for both Sevilla and Barcelona. Let me know if you have any questions about Madrid that I didn't cover! I look forward to your thoughts. Thanks for stopping by! ❤️ P.S. Make sure to read my Life Chats about traveling solo in Spain!