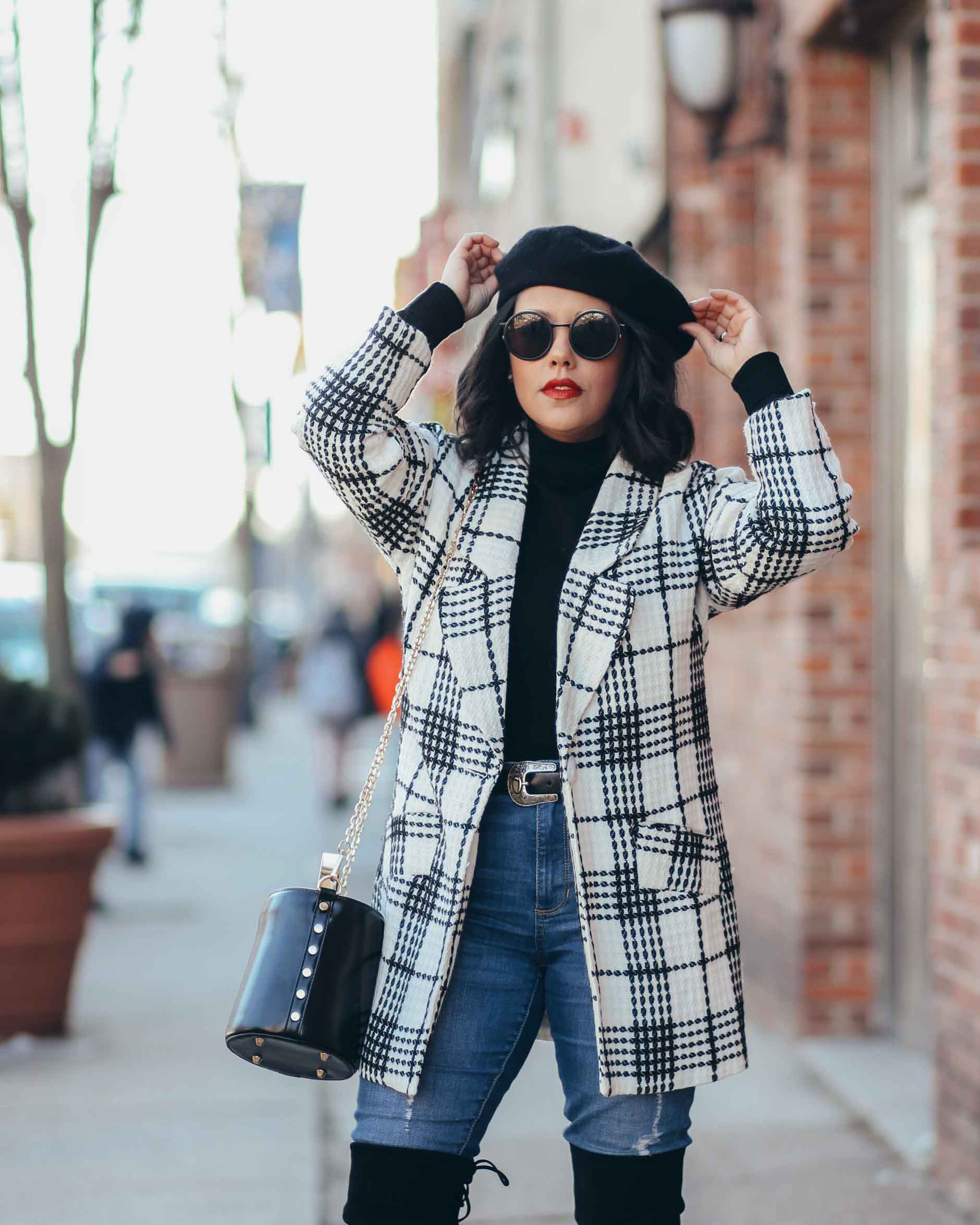 Every winter, just like clockwork, I find myself falling into a style rut. Once the holidays end, my desire to get dressed up tends to disappear. It's also no surprise that the cold weather makes me want to stay at home, curled up in sweats or pajamas. Ah, that sounds so lovely right now. Doesn't it?
Let's be honest. It is not fun doing photo shoots when it's below 20. I actually crave for those 40-50 degree temps because that means I don't have to bundle up as much.
Side note: Isn't it crazy that for us East Coasters, 50 degrees can often feel like spring time?!
Shooting with my mom during the winter usually goes a little something like this. It involves a lot of shivering, a few curse words directed at the cold, a little bit of yelling back and forth on how we need to hurry the hell up and then us both saying, "F this, we got what we got."
Yeah- that's pretty much us in a nutshell. 😂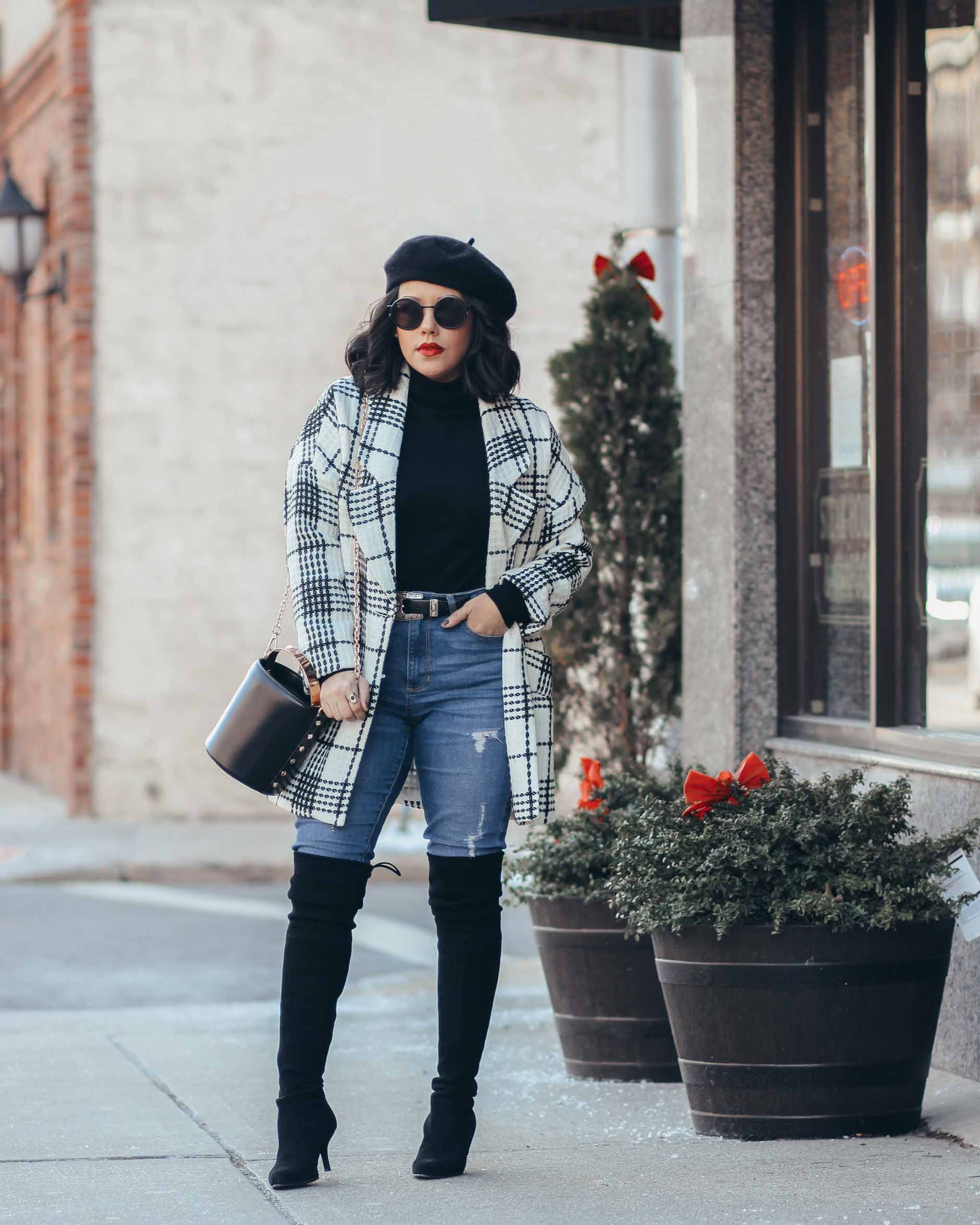 I have always felt a little less inspired to create outfits during this very cold season. And let's face it – shopping for winter clothes can definitely be way more expensive than shopping for any other season. We have to focus on coats, thick sweaters, boots, layers, etc.
I like to buy a few new items to throw into the mix, but for the most part I shop way less at the stores this time of year and instead, I shop my own closet!
Truthfully, most of what I have been wearing lately are older pieces, like this coat. I got this in 2015 and still put it back into my wardrobe rotation. I find myself feeling inspired to style older items in new ways. You don't have to wear something one time only and then hide it at the back of your closet. Often times, we forget what we have. I am so guilty of this.
There's also little things you can do to freshen up your older pieces. Take this turtleneck sweater for example. I got it last season and it actually ties in the front. I decided to tuck it into my jeans this time and tied it in the back behind my coat. Even though it's the same sweater, it looks different when worn this way.
Voila! It instantly feels brand new.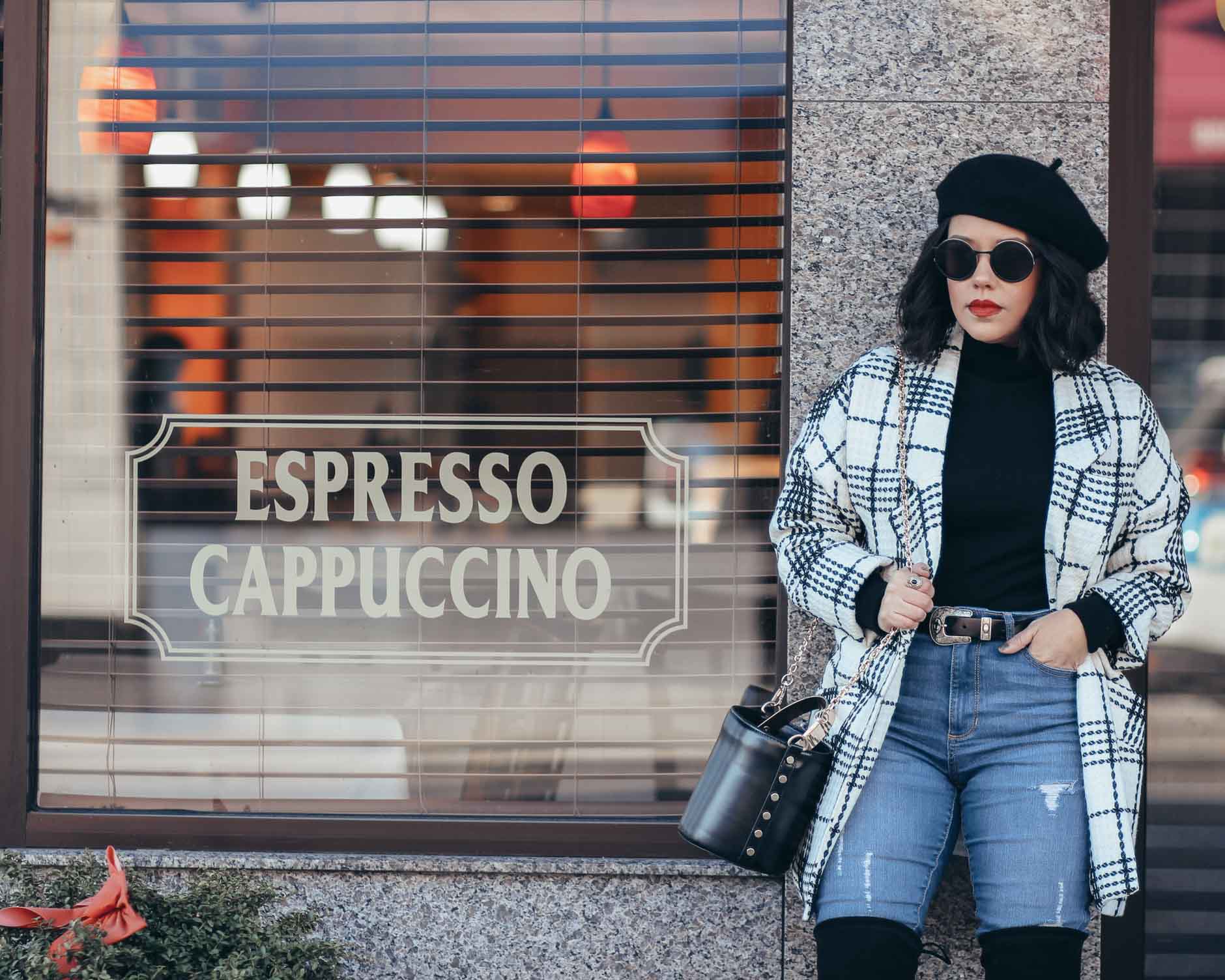 Get creative by mixing textures, like leather, suede, velvet and chunky knits. This is probably one of my favorite styling tips this time of year.
I totally admit to reaching for my denim on a daily basis, as you can clearly see with this look, but it's also fun to switch things up and break out of that habit, like I did here.
You can also get creative with your layering techniques. I have not yet done this, but I'm a huge fan of pairing a sweater/turtleneck underneath a cami dress. It's such a unique way to utilize pieces from other seasons. Don't you want to get your moneys worth?!
Play around with different color palettes, accessorize, and focus on incorporating versatile staple items that you can repeatedly wear through out the season. These OTK boots have already been on heavy rotation and so has this cute little beret.
Hats serve a multiple purpose during the winter. They add character to any outfit and also make it way easier to style your hair. I'd say that's a win-win!
Writing this post has given me an extra dose of inspo to start creating new looks for the weekend. I better take my own advice. What are some ways that you pull yourself out of a winter style rut? Feel free to share with me below!
Thanks so much for stopping by and hope you all have an amazing Friday!
– Get The Look –